3 Tips to Prepare to Buy Your First Home in Hawaii This Year
Posted by Annette Mejia on Friday, December 30, 2022 at 11:00:37 AM
By Annette Mejia / December 30, 2022
Comment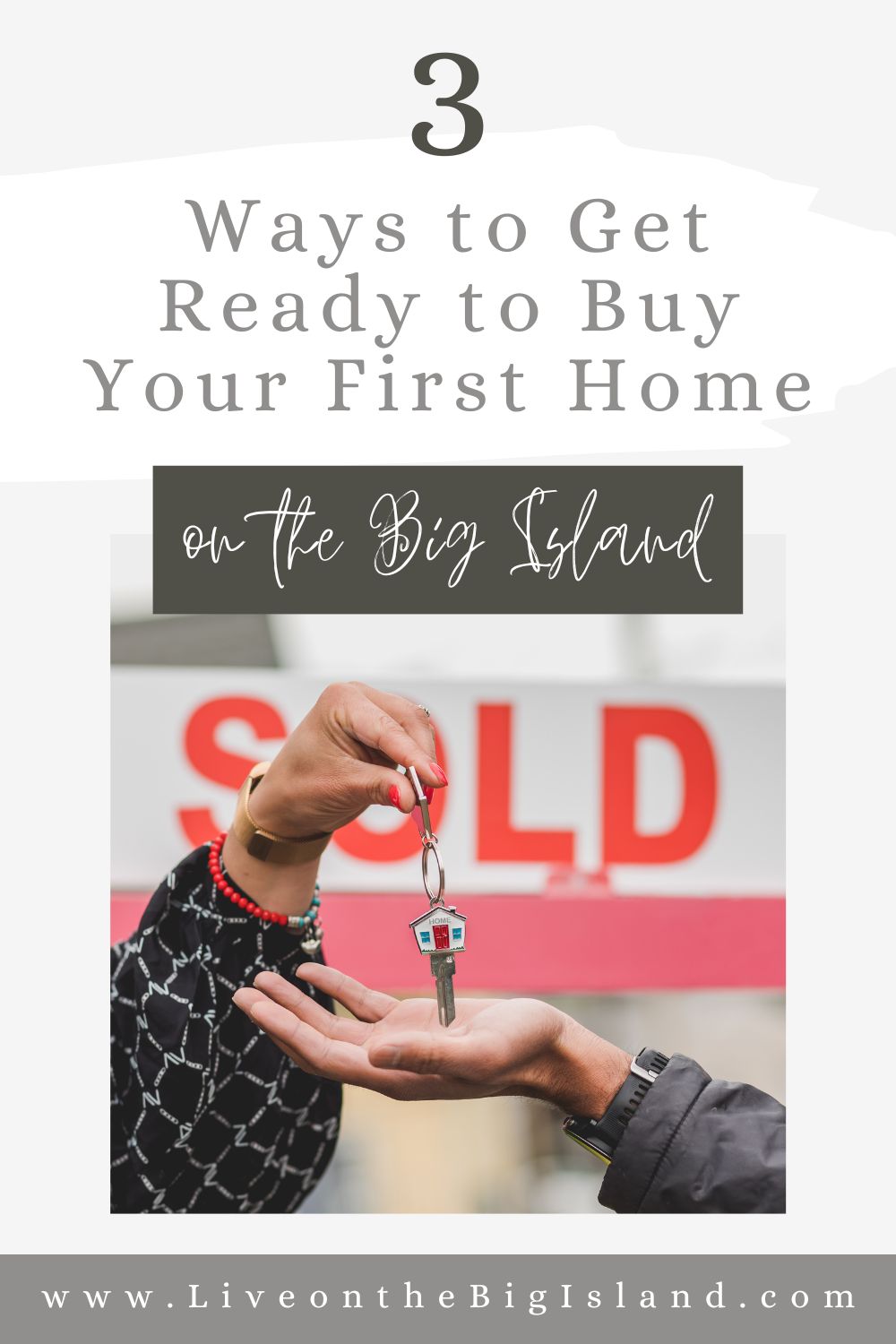 With the New Year just around the corner, many people are spending time thinking about their goals for the upcoming year. If buying your first home in Hawaii is on your list, there are some things you can do to begin preparing now.
Buying your first home is an exciting milestone that may feel a little daunting. If you are looking for homes to buy on the Big Island or help with the homebuying process in 2023, we can help. Contact us any time to learn more.
Hoping to buy your first home on the Big Island in 2023? We have 3 tips to help you be as prepared as possible for this exciting milestone.
1. Set up automatic transfers to meet your savings goals
Saving for your home purchase requires discipline. Take some of the burden off your shoulders by setting up automatic transfers to your savings account. If you make the transfer automatic, you will likely be less tempted to spend that money you intended to save, and reach your savings goals more quickly. Remember: discipline with savings now will pay off big time later.
2. Strengthen your credit score
One of the most important financial factors that determine the terms of your mortgage is your credit score. This 3 digit number tells your lender what they need to know about your history with debt and your ability to manage it.
If your credit score is above 620, you will likely be able to qualify for a mortgage. However, boosting that score as high as possible will be in your best interest, as the higher the score, the better your mortgage interest rate and terms will be.
Your credit score is determined by multiple credit bureaus who take into consideration how long you've had credit, how much debt your have, your credit utilization rate (the percentage of your credit limit that you carry as a balance), your payment history, and the types of debt you have.
There are 3 things you can do right away to help strengthen your credit score, not counting paying your debts down faster. For the best results, get started today on these 3 tasks to give credit bureaus time to raise your credit score in response before applying for a mortgage.
Start with these 3:
Set up automatic payments. Even if just for the minimum payment, set up automatic payments on all debts to avoid the possibility of late fees and a ding on your payment history. You can choose to pay above the minimum payment as well, but setting up these automatic payments will preserve, and even raise, your score.
Ask your creditors to raise your limit. Your credit utilization rate is determined by looking at the balance you carry on your card compared to your credit limit. For example, a credit card with a $1,000 limit and a $500 balance has a 50% utilization rate. If you can raise your limit on that card to $2,000, you will have reduced your utilization rate to 25% without paying a dime.
Dispute errors on your credit report. If there is anything on your report that you think may be an error, take the time to report and dispute these errors. This may take a lot of time on the phone, waiting on hold, and finding the necessary proof that it was an error, but can pay off big time when the error is removed from your report.
3. Surround yourself with the right team of professionals
Whether it's your first time or your tenth, buying real estate requires a village. Especially when buying your first home, you need a team of real estate and mortgage professionals who can guide you every step of the way, provide answers to your questions, guidance for negotiating, contacts to the right appraisers and inspectors, and the invaluable help that comes from experience.
That's where we come in. Contact us any time to learn how we can help you enjoy the process of shopping for your first home, finding something that fits all your criteria and connecting you with industry professionals who can make your homeownership dreams come true.