3 Ways Downsizing Your Home Adds Value to Your Life
Posted by Annette Mejia on Friday, May 5, 2023 at 10:36:44 AM
By Annette Mejia / May 5, 2023
Comment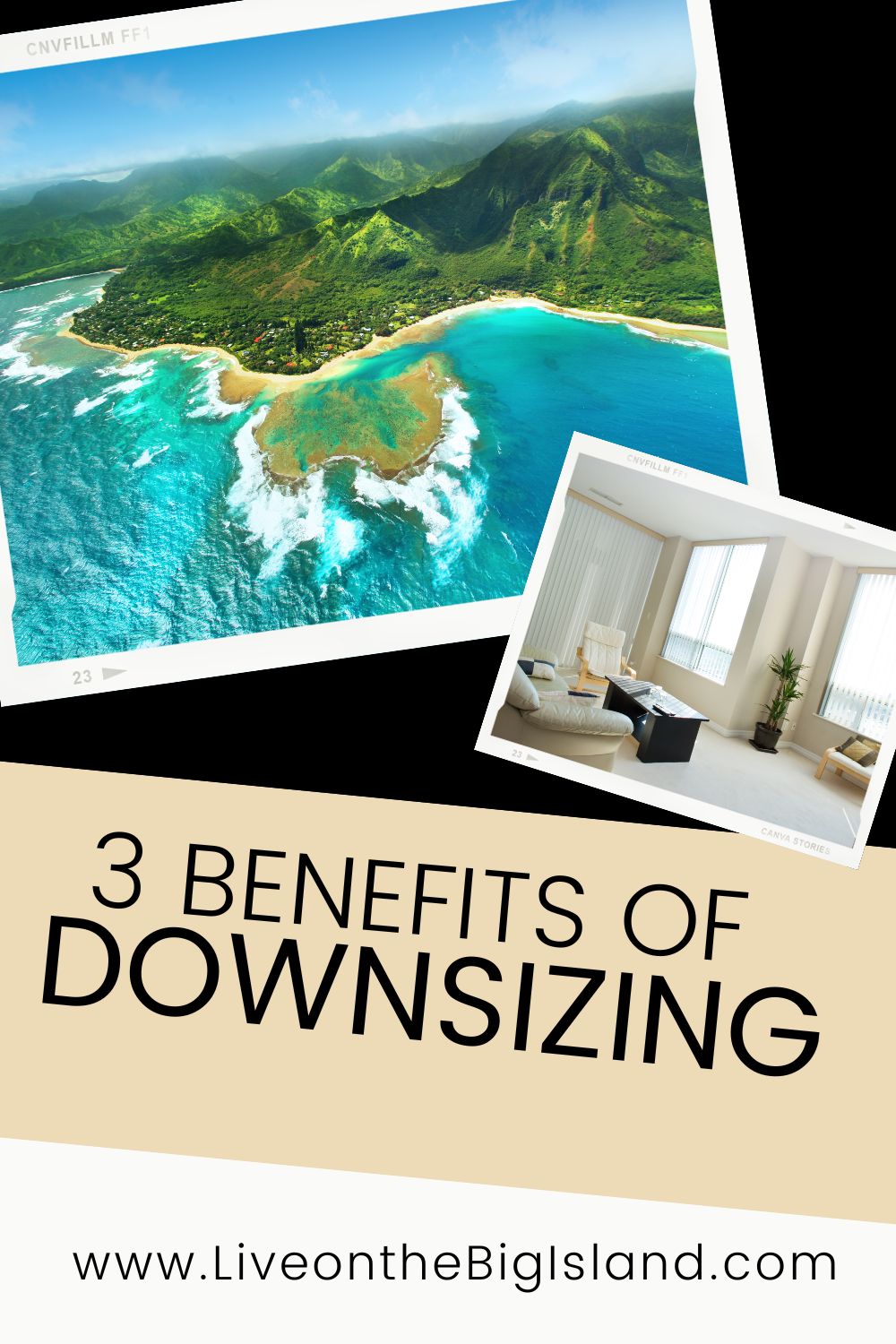 Choosing to move into a smaller home, either with less square footage or less property, is a popular choice when moving to Hawaii. Downsizing your home doesn't mean downgrading it. Moving to a smaller home on the Big Island can add major value to your life, particularly in these 3 ways.
If you are looking for homes for sale on the Big Island, we would love to help you find the one that is an ideal fit for your budget and your lifestyle. Contact us any time to learn more.
As you consider the home you'd like to buy, consider these 3 ways that downsizing can benefit you.
1. Free up more of your time
A smaller home can often mean less time maintaining and repairing it. This is even true when you are simply downsizing the property the home is on, while keeping a similar square footage and number of bedrooms and bathrooms.
Consider the amount of time you spend on lawn care, home maintenance, housekeeping, and other necessary responsibilities of home ownership. Even if you pay to have someone else manage these things, consider the time you spend hiring and overseeing these projects.
In many cases, downsizing allows you to own a home that is lower maintenance and frees up more time to do the things you love.
2. Lower your housing costs
One of the most obvious benefits of downsizing is lowering your expenses. Not only will you likely be able to decrease the amount you spend on your mortgage, but the savings will extend to property taxes, maintenance and repair costs, utilities, furnishing, and more.
In many ways, a smaller home will save you money. This is a popular way to offset the increased cost of living from your home on the mainland to your new home in Hawaii. Many people find that they do not want as big of a home on the Big Island as they did in a different climate, preferring to save money and spend more time outside in the beautiful climate all year long.
3. Decrease the stress of homeownership
It is no secret that homeownership comes with some stresses. While it is one of the best ways to build your financial stability and generational wealth, homeownership also adds a significant list of responsibilities to your plate.
When you downsize, you may find that the stress of owning a home also becomes much smaller. This is true in multiple ways:
When you spend less on your housing, that extra financial margin can lower your stress. Not only will you have less pressure to afford your home, but you can now use that freed up money each month to do the things you love, pay for something you previously could not afford, or work toward other financial goals.
When it is time to update or redecorate a smaller home, the project is smaller, both literally and figuratively. The stress of finding new furniture or doing a DIY renovation will be smaller in a smaller space, with a lower cost and a smaller time commitment.
If a lower stress level in homeownership is a priority right now, you can specifically prioritize a low maintenance home like a condo or new construction property as you search for a home to downsize into.
Ready to begin looking for a house for sale on the Big Island? We are ready to help you find the right one. Contact us any time to get started.