4 Reasons You Hesitate to Move to Hawaii (And Why You Shouldn't)
Posted by Annette Mejia on Friday, June 16, 2023 at 10:10:51 AM
By Annette Mejia / June 16, 2023
Comment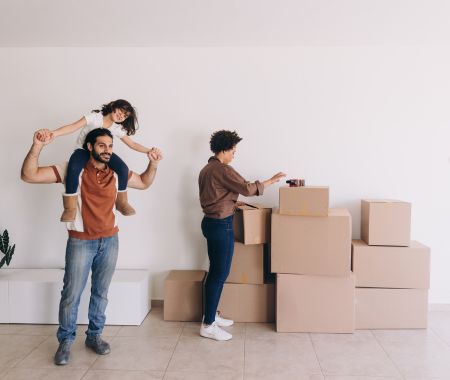 Moving to Hawaii is a dream for many people, but it is common for this to remain a dream. There are plenty of hurdles you may have to overcome before you can begin to search for your home in Hawaii, and we've addressed 4 of the most common below.
One of the most important solutions to making your goal of moving to Hawaii a reality is having a real estate team you can trust. Contact us any time to learn more about moving to Hawaii.
If you want to make the move, but hesitate because of one of these 4 reasons, this post is for you.
1. Cost of Living
Hawaii consistently ranks as one of the most expensive places to live in the United States. The cost of housing, groceries, utilities, and transportation tends to be significantly higher than the national average, mostly due to the inherent nature of living on an island and needing to ship in all goods and building materials. This high cost of living can make it challenging for individuals or families to afford life in Hawaii.
If you are choosing which island to live on in Hawaii, the Big Island is an excellent choice when it comes to cost of living because it is the most affordable. While some things are relatively consistent across all islands, like groceries, the cost of housing on the Big Island is lower than Oahu or Maui. We can help you choose from a wide range of communities on the Big Island to find a setting that suits your needs, including your budget.
2. Proximity to Family and Friends
Traveling to visit friends and family who do not live in Hawaii can present quite a challenge. For some people, the cost and effort involved in traveling back to the mainland for holidays, visits, family emergencies, and other trips is daunting. Some people may feel isolated or disconnected from their family, friends, or mainland activities due to the geographical distance.
You may find that after an adjustment period living in Hawaii is worth the extra planning and expense required to visit friends and family on the mainland. It may also surprise you just how often your friends and family are happy to come visit you. Consider buying a home with space for overnight guests so you can welcome your loved ones for a visit in one of the worlds' top vacation destinations rather than always feeling the need to travel back to your hometown.
3. Job Opportunities
Living on the Big Island sometimes means limited job opportunities. While there are employment opportunities in Hawaii, the job market can be competitive, especially in certain industries. The local economy is heavily dependent on tourism, agriculture, and government jobs. Finding stable, well-paying jobs outside of these sectors can be difficult, which may discourage some individuals from moving to the islands.
However, one of the benefits of living in this post-pandemic era is the abundance of remote work opportunities. Spend some time looking for jobs you can do from anywhere in the world, even if they might require traveling back to the mainland a couple of times per year. You can pursue new training or certification to prepare yourself for a new remote career that makes living in Hawaii a realistic goal.
4. Environmental Considerations
It is common for people considering a move to the Big Island to wonder if it is safe to live here, with an active volcano and the threat of natural disaster. While Hawaii is known for its beautiful beaches and tropical climate, it also presents certain challenges. The islands are susceptible to natural disasters such as hurricanes, volcanic eruptions, and tsunamis. These factors, along with potential issues like high humidity, invasive species, and limited freshwater resources, may make some individuals think twice about relocating to Hawaii.
While it's true that there is the potential for natural disaster to strike, the reality is these risks tend to feel more dramatic simply because they are foreign. We all live in proximity to potential natural disasters, and Hawaii actually presents no more threat to your safety than a mainland location.
Ready to begin the search for your home on the Big Island? Contact us any time.