4 Strategies for Investing in Big Island Real Estate
Posted by Annette Mejia on Friday, February 24, 2023 at 1:54:41 PM
By Annette Mejia / February 24, 2023
Comment
The Big Island is a great place to invest in real estate, whether you are looking for a new primary home for your self or an additional income stream.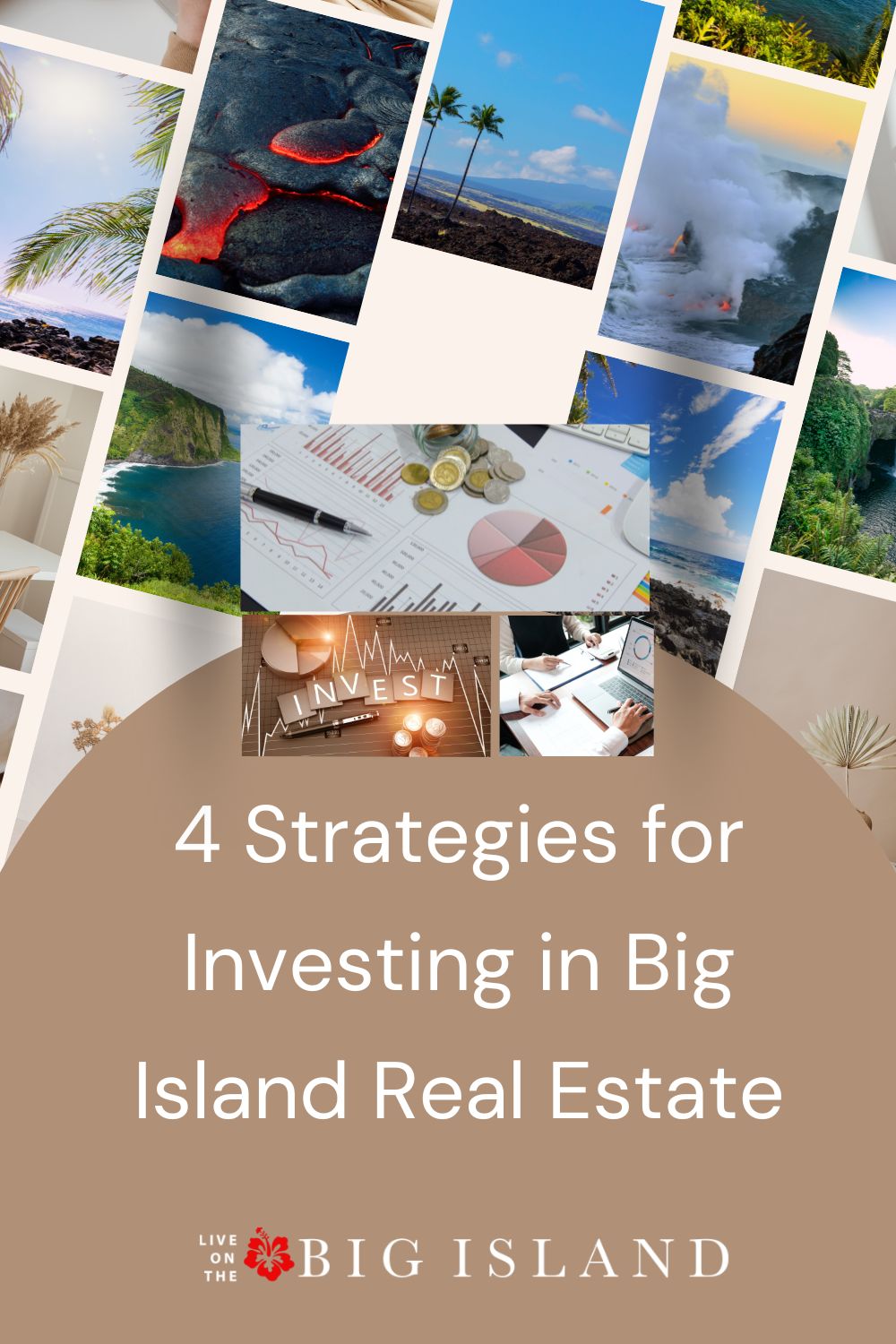 We can help you find the ideal property that will help you reach your goals. Contact us any time to get started!
If you're looking for creative ways to make your investment dreams a reality, consider one of these 4 strategies.
1. Invest in a Short Term Vacation Rental
It's no secret that Hawaii is a popular vacation destination every month of the year. The steady demand for vacation accommodations on the islands presents an ideal opportunity for those interested in a short term vacation rental property.
With plenty of creative financing options available for vacation rental properties, many people find that buying a property on the Big Island is more attainable than they thought. In many cases, your vacation rental property will end up providing monthly income that covers the expenses of the home and then some, in addition to the benefit of owning the asset itself.
If you are planning a move to the Big Island in the future, this is also a great way to begin working toward that goal. Buy a property that will one day suit your personal needs, and leverage it as a short term vacation rental property that pays for itself in the meantime.
2. BRRRR
BRRRR is a common real estate investor strategy, an acronym that stands for Buy, Rehab, Rent, Refinance, Repeat. This is a strategy that works best with a property that is in need of some TLC, where you can take advantage of some sweat equity.
First, find a property that will fit your budget while leaving financial space to fund a renovation. Next, rehab the property to be appealing to renters. After renting out the property, you can refinance it at its new value, continue paying for the mortgage with the monthly rental income, and reinvest the cash from refinancing in another property where you can implement the same strategy.
If you are looking to begin slowly building a portfolio of many rental properties and are not afraid of taking on a renovation project, this tried and true strategy is a great place to start.
3. Add an ADU
Even if the property you are purchasing on the Big Island is your own personal residence, there are ways to maximize this investment and create an additional stream of income. One of these strategies is adding an ADU to the property.
Accessory Dwelling Units (ADUs) are a popular choice in Hawaii because of the demand for housing and the abundance of people looking for affordable homes. An ADU can be constructed on your property as its own separate structure, sometimes called a tiny home or a granny flat.
An ADU can be rented out to create additional regular income, or it can be a way to add value to your property while creating the ideal guest house, in-laws quarters, or home for an adult child.
Finding the right property to help you reach your real estate goals is where we come in. Contact us any time to learn more about how we can help you find the home you are looking for.