5 THINGS ALL NEW HAWAII HOMEOWNERS SHOULD KNOW
Posted by Annette Mejia on Tuesday, December 10, 2019 at 7:07 PM
By Annette Mejia / December 10, 2019
Comment
Buying a home in Hawaii is slightly different than one from the mainland. For starters, most of the land on the Big Island is owned by the State of Hawaii, the Federal Government, or the Kamehameha schools, so ownership looks a little different. Let's talk about the five things that all new Hawaiian homeowners should know when moving from the mainland.
#1. Fee simple is not that simple.
When purchasing a home from the mainland, chances are it's considered a fee simple property, which is the most familiar form of ownership. It gives the owner complete ownership of the property including the land and any improvements on that land. This means that the owner has the right to possess and use the land as well as dispose of it as he or she wishes. Much of the Hawaiian land is considered leasehold. This land is leased out from the three major corporations creating a leasehold arrangement to live on that land. This means that the homeowner has the right to use that land for a predetermined amount of time and if it is transferred to a new owner, the use of the land may be limited to the remaining years covered by the original lease.
Now, this is not all homes but extremely inexpensive homes or condominiums may be on a leasehold land that has an expiring lease so this is definitely something to consider and ask about before purchasing a property. While this is not the majority of homes, it is something to be aware of.
#2. Elevation can affect energy costs.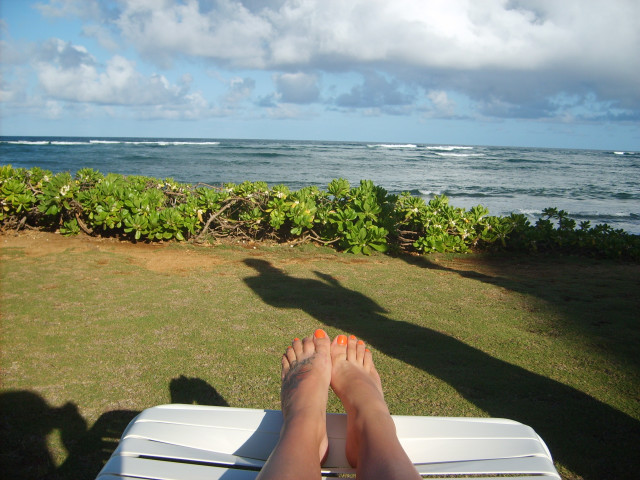 Because we live on a mountain, energy costs may be different down by the water and up on the mountain. Our tropical airflow makes living here a breeze but it also can mean long-term comfort and energy cost control. Many homes don't even have air conditioning and because our energy costs are some of the highest in the country, it's important to find a natural cooling process for your home. Homes that reach up to 1000 feet in elevation may be more expensive because the temperatures can be up to 10° cooler than down by the shore. For every 200 feet in elevation, you can consider it 1° cooler in temperature so this is also something to consider when choosing the right location for your home.
#3. We do have lava zones.
While the lava eruption in 2018 was an unprecedented event, it was also very unusual. We have different zones for lava flows, so acquiring a mortgage or a home loan in an active lava zone may be more difficult, plus, you may not want to live there at all. The most active are zones 1 & 2, which are the most challenging to obtain a loan. West Hawaii and the Kailua Kona area are in lava zone 4, which is not experienced any eruptions in a long time but if you're still concerned, head north in lava zone 9 or North Kohala, where you've got about 50,000 years under your belt from the last eruption.
Related: Is Living on an Active Volcano Safe?
#4. Using a local bank versus a national one.
Most homeowners from the mainland don't even consider this when purchasing a property, and why should they? They can typically go to any bank or credit union or mortgage advisor and take out a loan but Hawaii is a "Good Funds" state, which means that money has to be in the possession of the title company before the transaction is complete and some mainland banks may not be able to wire funds until the day of closing. You also won't find any major banks or national companies on the island so it's important to talk with the local Realtor® about your mortgage options and who to go with before finalizing an offer.
#5. Total square footage may not mean what you think it does.
Our total square footage doesn't necessarily mean all under one roof. Most of our living is done outdoors so many real estate listings will actually show the total square footage, including square footage that might be under an overhang or an exposed deck. Some homes count nearly half of the property as exposed but still included in the square footage. However, because most of our life is spent outdoors, this is not necessarily a hindrance, but merely an observation. If you're considering downsizing from a 3000 square-foot home into a 1500 square-foot home, make sure that 1500 ft.² is where you wanted to be.
I'd love to offer more information and details about moving to Hawaii and because I live here, work here, and play here, I know life on the Big Island extremely well. There are details and considerations to make when purchasing a home so it's important to go with a real estate agent that understands the market and the logistics of buying on the Big Island. Ready to dive into Big Island real estate? Call me today!