5 THINGS YOU NEED TO KNOW ABOUT BUYING SIGHT UNSEEN ON THE BIG ISLAND OF HAWAII
Posted by Annette Mejia on Tuesday, September 29, 2020 at 5:40 PM
By Annette Mejia / September 29, 2020
Comment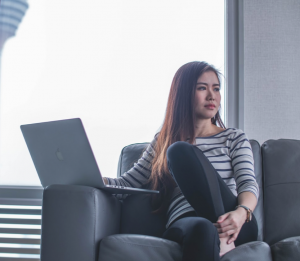 An interesting confluence of trends on the mainland are having a big impact on the housing market here on Hawaii Island and specifically in West Hawaii, where home prices have jumped over 14% year over year. Historic low interest rates combined with the trend towards buying homes in rural areas to capitalize on more space around the home and more private spaces in the homes as a result of the COVID-19 pandemic have pushed demand in the Hawaii housing market to levels not seen since 2005. Mainland homebuyers have been snapping up homes throughout the summer pushing inventory levels to a point that multiple offers are occurring.
You may be thinking about trying to buy a home or land on Hawaii Island before the pandemic is over or before more mainland home buyers return for the holiday season beginning in mid December to look at available homes in person.
If so, we have a few tips for buying a home sight unseen, which according to a recent article in SFGate, local Realtors around the state have never seen so many homes being sold this way.
5 Things You Need to Know About Buying A Home Sight Unseen
1. Get the Right Realtor
Interview agents that have actually sold homes sight unseen. We have sadly seen a few deals fall apart when an agent has not been able to expertly show aspects of the house that were serious red flags to a mainland homebuyer. Also, after years of living on the island, I know the various issues that can occur at elevation, sea level or where there are high winds. I also have a team of professionals including inspectors, roofers, termite and pest management specialists whom I trust to make sure you are getting insights from the best people.
Personally, I have experience taking my clients on an in-depth video tour where I don't just focus on the beautiful aspects of a home, but get in under the eaves, below the sinks, and behind the house to check for things that can either explode into a renovation nightmare or issues that require professional and costly intervention. Having a Realtor who understands basic home construction and has followed a home inspector around many properties while asking questions is gold in making sure you have the right person on the other side of a FaceTime Live.
2. Go on a Virtual Tour And Make A List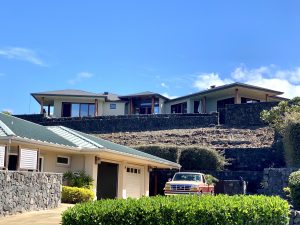 There are aspects of a home that go beyond a simple home tour. If the listing has a 3D virtual walkthrough tour, you can easily see views from each room and most aspects of the home as if you were actually touring it in person. Virtual tools can help you narrow down your top choices. However, to make sure you're not submitting an offer without knowing there may be an ancient Hawaiian heiau or five barking dogs next door, it's important to schedule a live video call with your agent. Even though you can't be there in person, they can. And they'll be able to answer those questions that listing photos alone cannot. Before you virtually tour the home with your agent, write out a list of as many questions or concerns you'd normally be able to see or check out for yourself. Be sure to include some of these questions during the video tour:
What can you smell in and outside the house? Maybe animals left their scent on the carpet or there is mildew in the home.
What can you hear from the house? There could be a hospital close by or excessive road noise, or dogs barking.
Do any appliances or features look outdated? The cabinets may look great in the listing photos because of a fresh coat of paint, but they may need to be replaced in the near future.
What is the internet and cell-phone service like? There could be a few carriers that don't offer good coverage in that neighborhood.
What is the state of the carpeting? Again, photos can be lightened to remove wear and tear marks and stains.
Is there anything that stands out to you as a concern that wasn't shown in the listing photos or 3D walkthrough?
3. Look Beyond the Home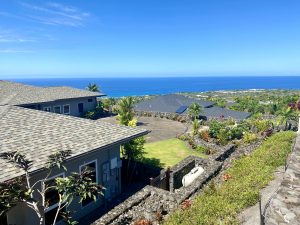 Do your due diligence and use Google Maps to virtually walk through the neighborhood to see what the surrounding homes look like and what's nearby. Ask your Realtor to take you on a video tour around the neighborhood to see aspects that affect your lifestyle and quality of life if you were to live there. Things you can't see on Google Maps like new construction or other potential concerns are things your Realtor can point out. This is also a great time to ask your Realtor about schools in the area, weather patterns, moisture levels, and things that are endemic to Hawaii.
Also consider joining online community groups, such as those on Facebook or Nextdoor, to gain local insights into the specific neighborhoods and communities from local residents. (I have a few I can suggest!)
4. Get Your Financing in Order
Getting pre-approved for a loan in order to make a strong offer in a competitive market is key. Also, setting your budget is important as deciding to overbid on a home can occur and you don't want to cut into the funds you had hoped to use to actually move to Hawaii! I can give you a few local mortgage broker referrals so you can get your ducks in a row with your financing, so when you see the home of your dreams, you can put in an offer immediately.
5. Waiving contingencies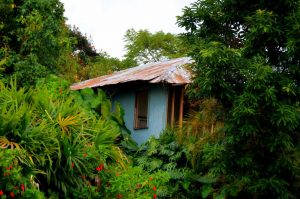 It's a fast paced market in West Hawaii right now. Trying to compete by waiving contingencies in hopes to beat out other buyers so you get the home is not the best decision. In a seller's market you want the offer to be competitive and enticing, but you may get by with waiving some less risky contingencies like an early move in. However, it can be a huge gamble and mistake to waive higher-risk contingencies, like a home inspection contingency or financing contingency. There are just too many variables that can cost you in the long run, so protect yourself in an already tricky situation so be wary of waiving certain contingencies.
Sight-unseen offers will likely continue to climb in the coming months, according to Redfin chief economist Daryl Fairweather. "I predict that by the end of the 2020 homebuying season, the majority of homebuyers will have made a sight-unseen offer," said Fairweather. "The pandemic has changed the way many people view homes, and on top of that, the market is highly competitive. If you aren't using this strategy, another buyer who is, could beat you to the punch."
If you are considering buying a home sight unseen, we can have a longer discussion about your goals and I can share my thoughts on more ways to be successful in helping you find the right price.