5 Ways to Make Living in Hawaii Affordable in 2023
Posted by Annette Mejia on Tuesday, June 20, 2023 at 6:06:14 AM
By Annette Mejia / June 20, 2023
Comment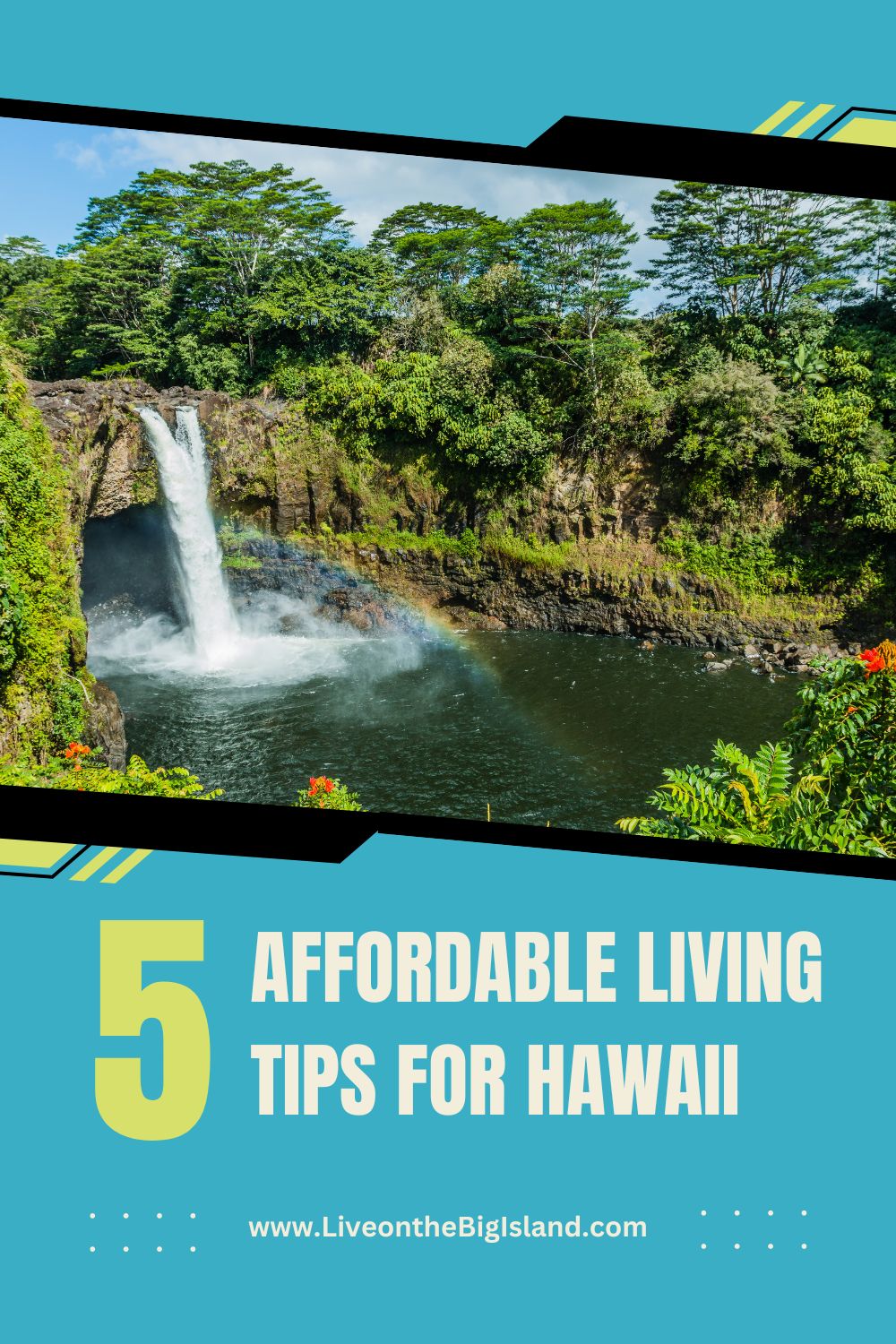 People considering a move to Hawaii have the cost of living as a primary concern. With higher costs for goods shipped to the islands, more expensive utilties, and higher priced real estate than many other American markets, affordability is a real concern.
If you are looking at homes for sale in Hawaii and wondering if you can make your dream of living here a reality, then this post is for you. Contact us any time to learn more about a house for sale on the Big Island, and check out these 5 ways to make living in Hawaii affordable.
1. Find free outdoor alternatives
There are so many hobbies you can pick up after moving to Hawaii and free outdoor entertainment options that you can immediately eliminate or lower some of your expenses, including:
Eliminating your gym membership in favor of exercising outside
Lowering your grocery bill by growing your own fruits and vegetables
Invest in kayaks, snorkeling gear, or paddle boards once and enjoy free date nights
Decrease your travel budget by exploring the island rather than flying to new places
Family entertainment funds can be decreased in favor of more hikes, beach days, and snorkeling
Pack a picnic to enjoy at the beach rather than eating out
2. Live by a budget
We know it might go without saying, but living by a budget really counts. Most people know they could benefit from a budget, but struggle to stick to one.
Remember, a budget doesn't mean you can't have the same lifestyle you have now, but it does mean planning for it so you know you are living in alignment with your goals.
Choose a budgeting method that works for you and stick to it. The key to budget success is making a realistic plan, not something only a perfect version of yourself can worth with.
3. Downsize
Downsizing is a great way to offset the increased housing cost when moving to Hawaii. Many people find that they are happy to have a smaller house or a condo in exchange for living in Hawaii. This is due in part to the climate and wonderful things to do, which lead you to spend less time in your house.
A smaller house will be less expensive to purchase, renovate, and furnish, and also require less time and effort to maintain. There are many benefits to downsizing that are worth considering to make your goal of living in Hawaii fit your budget.
4. Leverage an ADU
Creating a passive income stream is an ideal way to offset an increased cost of living. Rather than needing to get a second job or a raise, you can instead take advantage of your new position as a homeowner in a top vacation destination and rent out an ADU. Accessory Dwelling Units (ADUs) can be funded in many different ways, including refinancing your home, and can be turned into a lucrative stream of passive income.
Let's say you buy a home in Hawaii with enough land to add an ADU. Even a small studio with about 400 square feet can be rented out as a short term vacation rental for hundreds per night, quickly paying for itself and then beginning to offset your housing cost.
Because of the year round demand for vacation accommodations, you can reasonably expect to have a steady stream of revenue from this investment.
5. Choose the Big Island
The Big Island has the lowest cost of living in Hawaii, with a wider range of price points available for housing. If you know you want to move to Hawaii and affordability is a primary concern, but do not have your heart set of a specific island, the Big Island is probably the right option.
There are a wide variety of Big Island neighborhoods to choose from, with varying climates and atmospheres so you can find the one that meets your needs best.
Ready to begin looking at homes for sale on the Big Island? Contact us any time.