BEST HIDDEN GEM EATERIES ON HAWAII'S LEEWARD SIDE
Posted by Annette Mejia on Sunday, February 9, 2020 at 8:21 PM
By Annette Mejia / February 9, 2020
Comment
The Big Island's leeward side is on the west side of the island stretching from Hawi in the north to Ocean View in the South. While you can certainly find a lot of touristy restaurants, some of the best hidden gems are those that only the locals know. If you're looking to explore the island and find some delicious eats, here are some of the best hidden gem restaurants on Hawaii's leeward side.
Ocean View Pizzeria
Tucked just off of the Hawaii Belt Road or the Mamalahoa Highway in Ocean View is this small pizzeria, perfect for takeout. It's very unassuming but they make amazing sandwiches including a delicious French dip. You wouldn't think you would get a French dip at this pizza spot, but their sandwiches are definitely some of our favorites.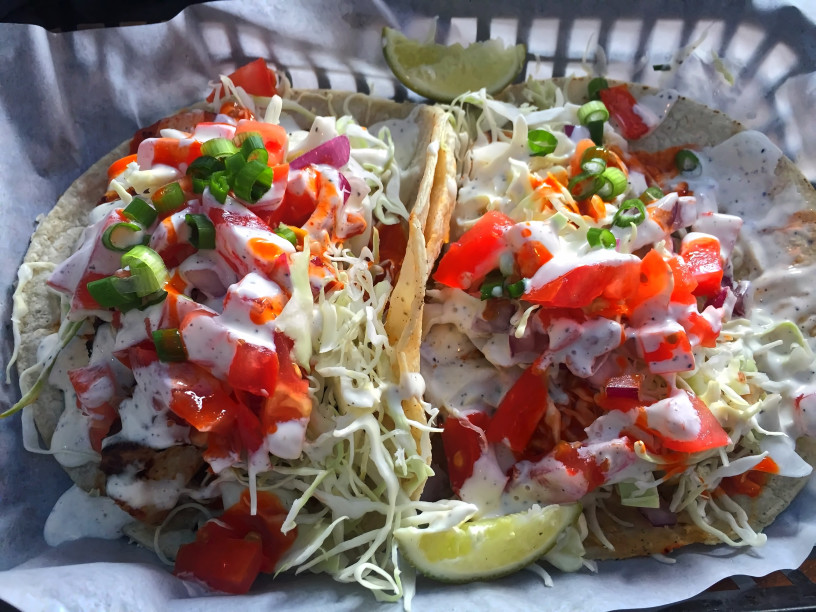 Keoki's Ono
For locally caught delicious fish and chips check out Keoki's Ono Fish & Chips. Located in Captain Cook just off of the highway, this place has been here for years and is definitely a landmark. While it might look like a garage, this funky roadside restaurant dishes up some amazing fish tacos with a healthy dose of veggies on the side such as zucchini, carrots, onion, potato, celery, lettuce, and tomatoes. Their stuff for the kids, sweet potato fries, and local greens.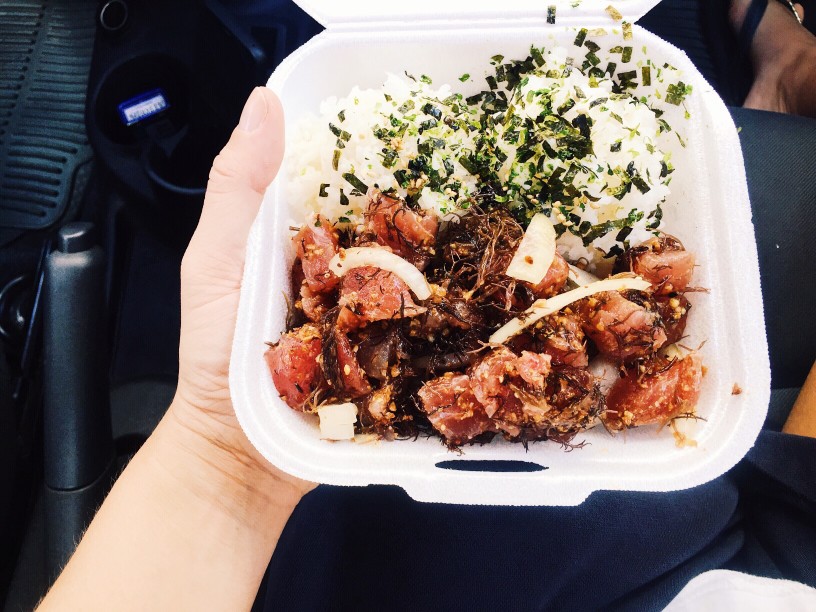 Da Poke Shack
Blink and you might miss this big island chain. Stop in and pile your plate high with some of the freshest poke around. They're open from 10 AM until 5 PM, seven days a week or until they sell out, so get there early for their spicy tuna and seaweed salad, steamed rice with furikaki, or the dynamite with spicy tuna and avocado. This little shack is right across the street from the fish and chips spot.
Kaaloa's Super J's
Looking for some authentic Hawaiian food? Super J's is where it's at. They don't mess around with traditions here. You'll get the laulau with pork, chicken, or fish wrapped inside taro leaves and steam to perfection. Or dish up some Kahlúa pig with a side of traditional pasta salad.
Even though this spot has been featured on a few Food Network shows, locals still love this unique restaurant doing sauces rights. I order their catch up on a regular basis but you can't miss the bright red building off of Hawaii Belt Road. Stick around for their ridiculously large burgers, fantastic curries, stirfries loaded with and hearty salads.
Located up by Waikoloa Village is an unassuming Italian restaurant, seasonal, and artisanal bites. If you're looking to go international, Pueo's offers local ingredients within Italian flare such as sautéed Kona shrimp, Big Island romaine salads, unique flatbreads and the fresh catch of the day.
Located at the Shops at Mauna Lani, Pele's Wok is a Chinese inspired restaurant focusing on the finest ingredients, seafood, produce and local meats. I love the Crispy Tofu, Drunken local honey spareribs and the Steam Island Mahi Mahi. Everything they prepare is fresh and delicious from their cocktails to their sides and even their amazing soup.
Three Frogs Café
Located on Hapuna Beach north of Kailua Kona, this concession stand serves huge fish tacos with local white fish and mango salsa, guava smoothies and fresh chicken sandwiches. It's perfect after a day of surfing the waves at Hapuna Beach.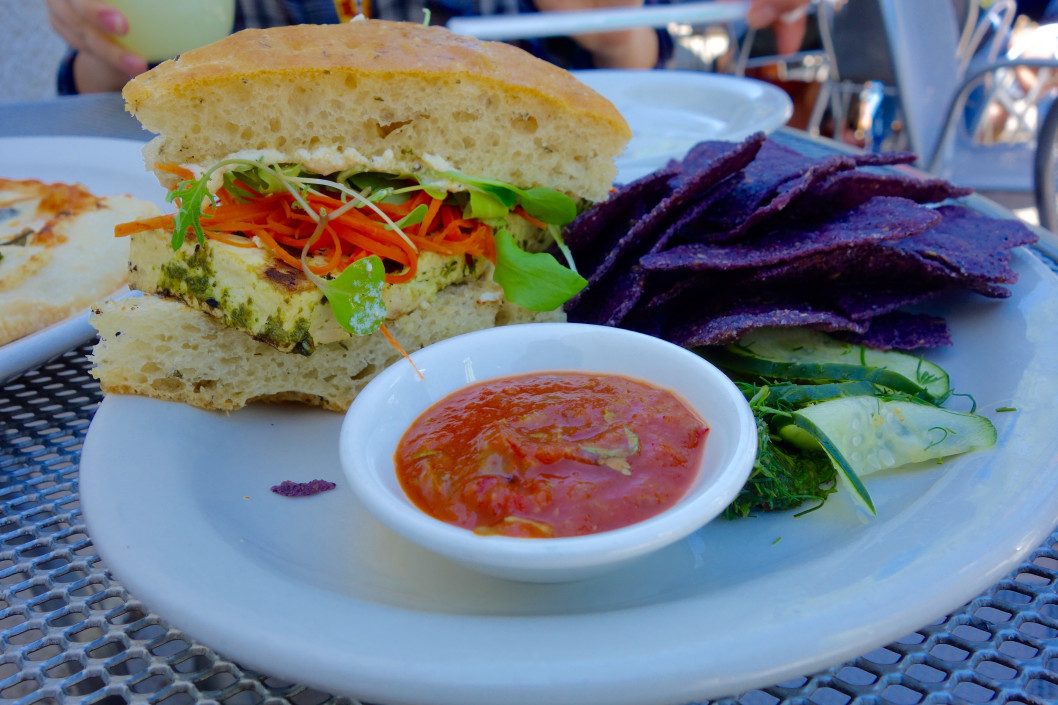 Located at 55-3406 Akoni Pule Hwy in Hawi, this bakery serves 100% organic, gluten-free, vegan, and vegetarian options. Whether it's a ridiculously stuffed veggie sandwich with grilled pineapple on whole grain bread, papaya with lime, maple nut granola or their morning glory bread pudding, I have never been disappointed at this kitchen and bakery.
Minni's Ohana Lim Style
Also located in Hawi is this fabulous restaurant featuring roasted pork plates and sandwiches, Korean chicken, the mahi-mahi plate, fresh ono, or simple Caesar salads. They've been touted as having one of the best fish sandwiches on the entire island.
These are just some of my favorite dives, hole in the wall restaurants, and hidden gems on the Big Island's leeward side. Be sure to check them out when you are touring the island and I'd love to hear your take on some of the best restaurants on the Big Island.