BEST POKE ON THE KONA SIDE OF THE BIG ISLAND
Posted by Annette Mejia on Sunday, February 9, 2020 at 7:26 PM
By Annette Mejia / February 9, 2020
Comment
Poke is definitely a Hawaiian staple and you usually don't have to travel far to acquire some. This seemingly simple concoction of fresh cubed fish, sesame oil, soy sauce, and maybe some vegetables, is a beautiful mix of Japanese style fish and Hawaiian flavors. If you're seeking out some of the best poke on the island, here are some of our favorites. Best Poke on the Kona Side of the Big Island.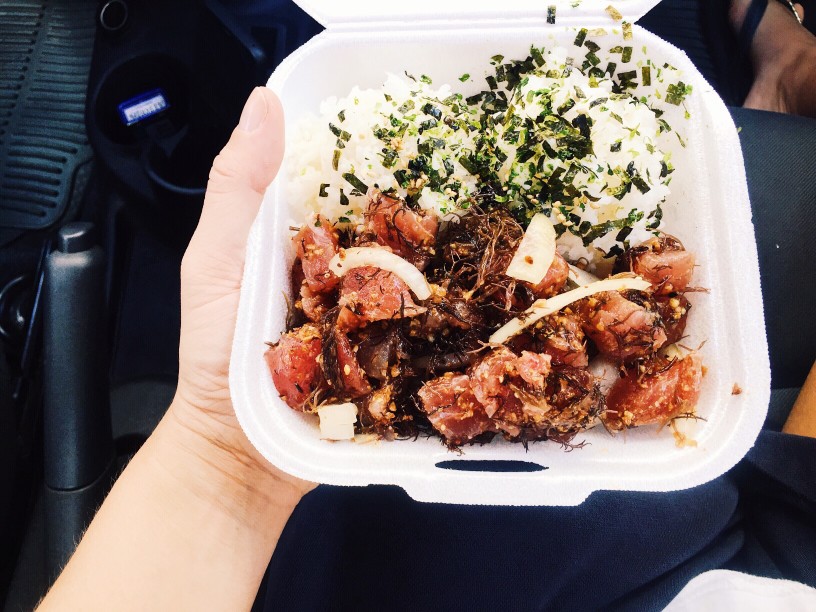 This is been ranked one of the best restaurants in the United States and is a tiny little dive in front of an apartment complex on Ali'I Drive so if you blinked you might miss. This very simple and unassuming spot only has a couple of inside tables and a couple of outside tables but you can get some amazing poke in a variety of different flavors such as Dynamite Poke with avocado, spicy garlic sesame poke, and Hawaiian or Shoyu. There are also a lot of sites to choose from such as rice, mixed greens, and kimchee so you can really customize your poke bowl to suit your taste.
This poke location has multiple spots all over Kona and the flavor is consistently good. They also have some unique flavors such as a fern fronds, smoked meats and delicious nachos with crispy wonton chips, seaweed salad, lomi lomi salmon, garlic aoli and an unagi glaze. You can have this with poke or Kahlúa pork. It's also a great place to go if you're dining with people that may not love poke as much as you because you can get teriyaki chicken and beef, fish tacos, and fish and chips.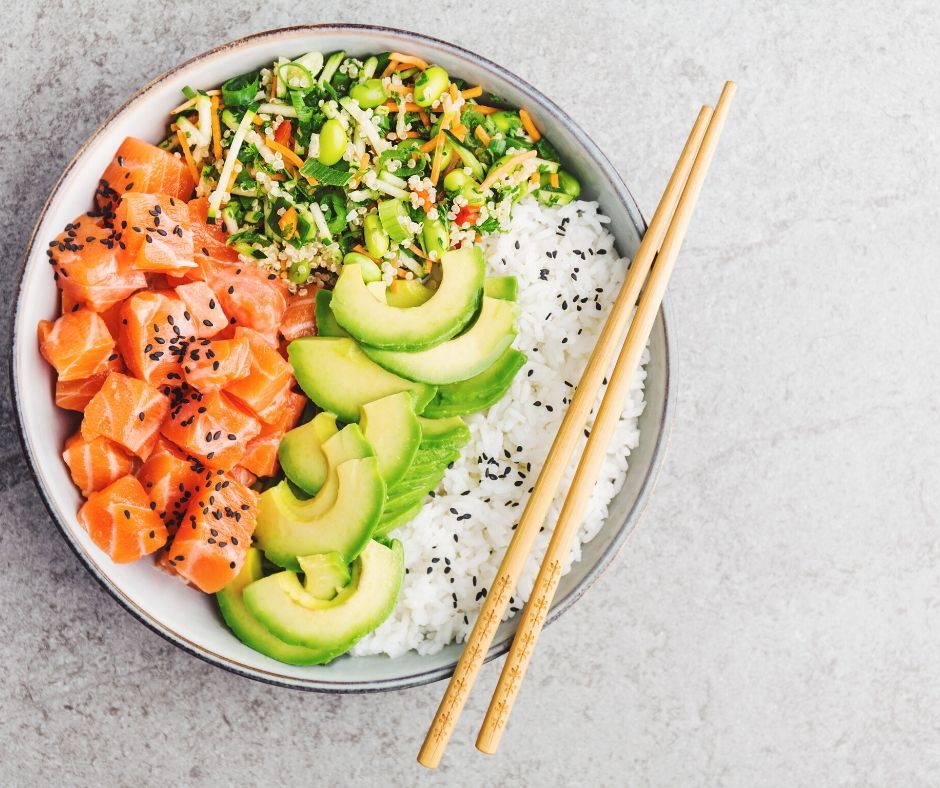 Located near Costco in Kailua Kona, this poke place uses only fresh fish, shrimp, crab, and smoked taro. They have amazing size such as kimchi cucumber, seaweed salad, kimchi crab, rice with furikake and greens. All of their ahi is caught by the owner or locally sourced and made fresh daily.
Located in Kamuela, this poke shop has more than just fresh fish. Stop in for the poke, stay for the fish tacos, pasta salad, fish burgers and Korean chicken. They have a wide selection of fresh poke with lots of traditional sides. It's been ranked as one of the best places for seafood in Kawaihae.
This Captain Cook poke shop is a great stop on the way to Hawaii volcanoes national Park. They have a wide variety of poke to choose from, lots of seating in the shade, and delicious poke nachos on wonton cracker chips. Whether it's octopus, shrimp, Hijiki quinoa or their multiple fresh salmon and tuna pokes, you'll find something tasty at the Honaunau Poke Shop.
It's Hawaii, after all, and poke is one of our national dishes so it's not surprising to find amazing poke in most grocery stores but KTA Super Stores is the best. There are a couple of stores on the Leeward side of the island up by Kona at the Waimea Center, The Kona Coast Shopping Center and at Waikoloa Village. Head to the back and stock up on some tasty poke!