BIG ISLAND VACATION RENTAL RESTRICTIONS ARE IN EFFECT
Posted by Annette Mejia on Wednesday, October 2, 2019 at 8:16 PM
By Annette Mejia / October 2, 2019
Comment

Rule 23, as it's referred to, went into effect in April 2019 restricting dwelling units of no more than 5 bedrooms for rent for 30 consecutive days or less where the owner does not live on site. There will be no more short-term vacation rentals allowed in single-family residential and agricultural zones. The only exceptions are hotels, resorts, commercial and multi-family commercial zones.
There are only two homes listed currently and they are:
Those currently operating with such a rental were required to apply for approval to be grandfathered into the system. Each property owner must have submitted the following by September 28, 2019. The deadline is now past.
Proof that taxes are not in arrears
Site and floor plans
Contact information for owner or manager 24/7
Proof of approved building, electrical and plumbing permits.
Proof of "on-going and lawful enterprise"
Notify existing neighbors of the use
Submit current state General Excise Tax and Transient Accommodations Tax licenses.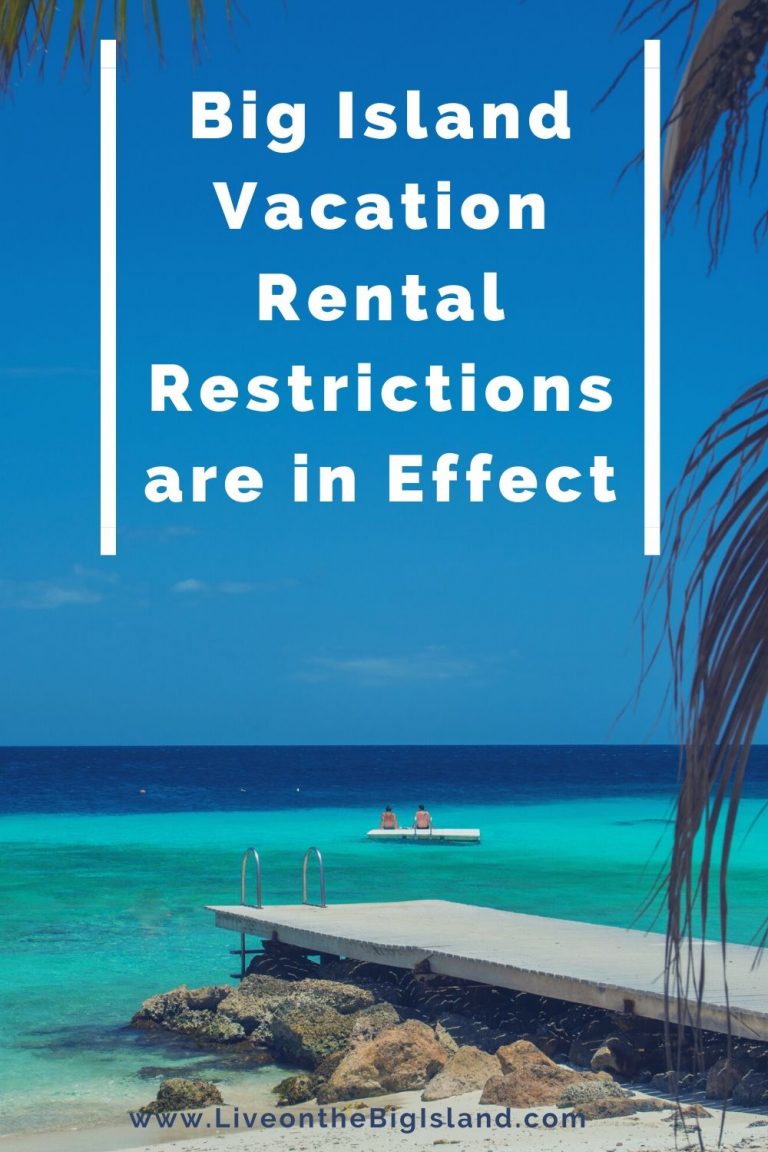 Any rentals currently operating in non-conforming zones must have a certificate to continue. All approved property must adhere to noise, parking, and any event regulations and requires vacation rental license numbers to be included in all marketing.
Rental hosting websites such as Airbnb, VRBO, and HomeAway are required to collect lodging taxes from guests of these short-term rentals and these websites must register with state taxation authorities, collect taxes, and file regular tax returns with the state of Hawaii. But, property owners still must be responsible for this collection and tax even if the platform does it for them.
More: A Guide to the Kona Side of the Big Island
What does this mean for property owners wanting to rent out their private homes to vacationers?
Only apartments, condos and single-family homes can operate this way if they are located in areas zoned for such use and/or the property have obtained the required authorization with this new rule. These certificated can be transferred with the property so if you're looking to purchase a property for the purpose of vacation rentals, verify that the property has been approved for such use.
As a vacationer, one must also confirm with the owner that the property is operating in compliance with all the applicable rules and current laws.
What to look for in a property
You might think that these properties would be greatly coveted as many property owners may have lost their ability to operate as a short-term rental but surprisingly, many have also done their homework and now offer their home for sale including the registration.
In the listing, specifically look for registration approved code. Most, if not all, properties that advertise as a rental will state they are approved. But the listing must include the vacation rental license number in order to be valid.