BUY A HOUSE IN HAWAII – JUST DO IT
Posted by Annette Mejia on Saturday, August 24, 2019 at 8:08 PM
By Annette Mejia / August 24, 2019
Comment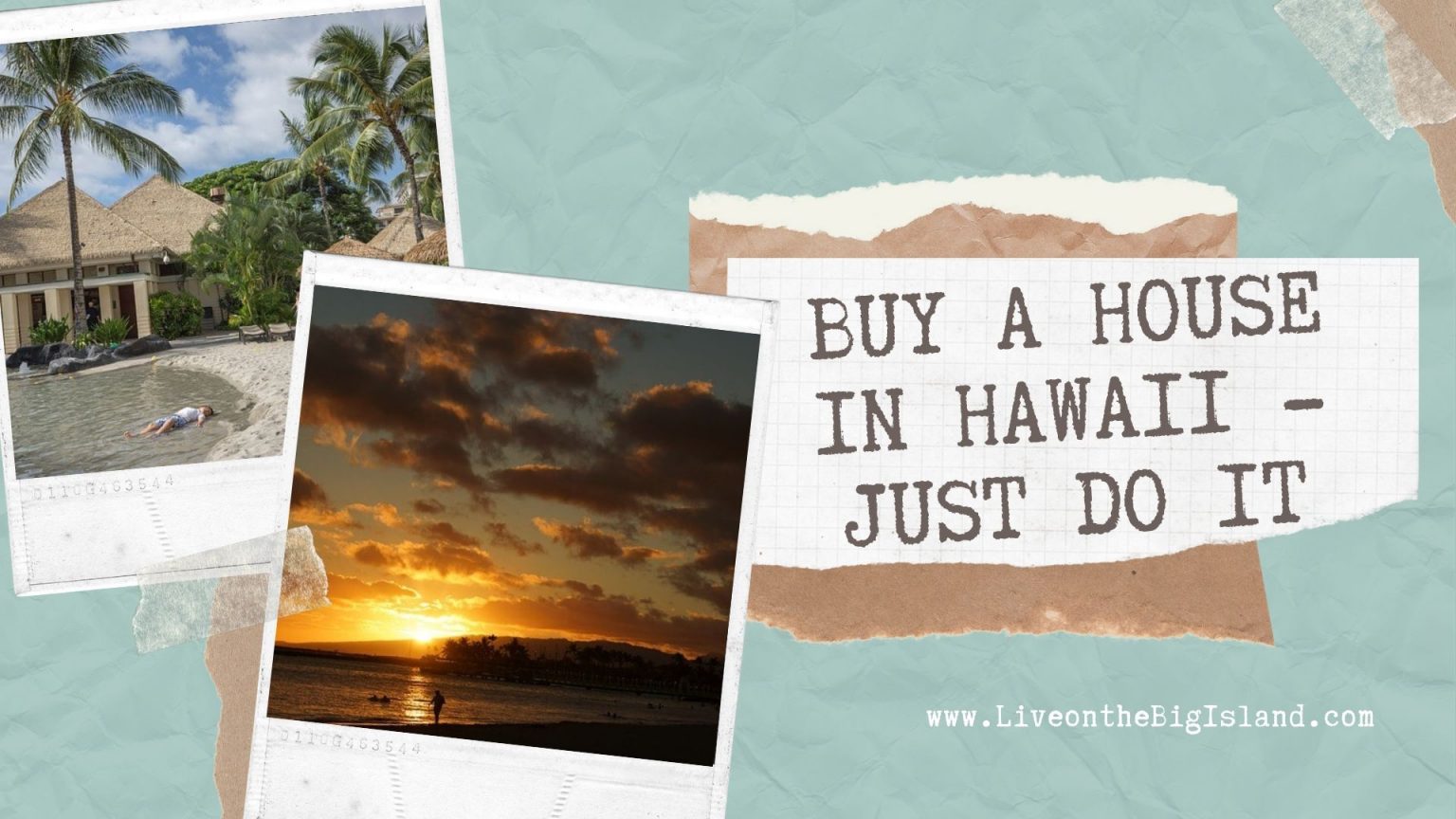 I did that, some 15+ years ago. Said I'm done with this mainland business and want the island life. How has it changed me over the years?
Yes, Hawaii has some traffic at times, but I'll take this to LA traffic any day. At least I can see the sunshine, not covered in a smog-filled estuary of pollution, high-rise towers, and noise.
Yes, we have construction. But it's always working to make life better for the locals and the tourists that travel the island seeking out that perfect wave, banana or maybe just to get to work. Once you get to where you're going, you tend to forget about the congestion you were just in for an hour because now you're on a beach, in a pool or simply in an office building gazing out onto palm trees, blue sky and ocean and the incomparable sunshine.
More: 5 Reasons to Move to the Big Island
Prices are high. Yup. They are. But not if you use, buy and eat what we naturally provide. Want an apple? You will probably have to pay more for it than a pineapple. So eat the pineapple, and while you're at it, throw in a little local chicken crusted with macadamia nuts and a papaya salad on sweet bread; all baked, raised or grown less than 20 miles from where you're eating it.
Tourists. Well, not nearly as much here as in other islands like Oahu and there are so many more places to explore! The Big Island is larger than all the other islands combined, and we have a huge variety of landscape so island fever is almost non-existent. Want to get away from the tourists? You don't have to go very far.
Read More: Buying on the Big Island, a Guide to the Kona side of the Island
So buy a house! Why not? Yes, home prices are a little higher than many places in the country but not all. You can buy a beachfront home on the Kona of the island for less than a studio apartments in San Francisco. That's saying something! It all comes down to your own affordability and what you're willing to give up to get more of what you really want and what really matters.
So do it., Just do it. Settle down here on the island, change your watch to island time or just throw it away. You're here now. Enjoy it. It's better than so many other places in the world for sure.
Get started by searching my site for free for all homes on the Big Island and call me when you're ready to schedule a showing. 808-217-8500