Buying a Home in Hawaii without Seeing It in Person
Posted by Annette Mejia on Saturday, September 16, 2023 at 9:47:20 AM
By Annette Mejia / September 16, 2023
Comment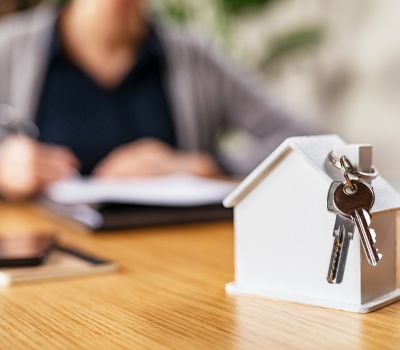 If you are planning to move to the Big Island from the mainland, you may find yourself in a situation where you have to put an offer in on a home without seeing it in person. While a house hunting trip is a great idea, it is not uncommon for someone to take a trip, decide on the right location and criteria for their purchase, and then not find exactly what they are looking for before the trip comes to an end.
Luckily, there are options available to you to make sure you can still invest in a home in Hawaii with confidence. We work with our clients remotely, scheduling video calls and providing virtual tours of the potential homes, in addition to our feedback as we view the property in person.
If you are interested in homes for sale on the Big Island and buying one without physically coming to see it, contact us any time. We can schedule virtual property showings to help you find the right property for you.
To make an offer confidently without seeing the property in person, keep these tips in mind.
Research Thoroughly
Before considering buying a home in Hawaii sight unseen, invest time in thorough research. Familiarize yourself with the diverse parts of the Big Island, including their distinct features, climate, and lifestyle. Study the various neighborhoods and communities to identify which one aligns best with your preferences and needs. If you are unsure about whether a community might be right for you, feel free to reach out to us with your questions!
Virtual Tours and Videos
Today, technology allows for immersive virtual tours and videos that can provide a comprehensive view of a property. We can request detailed videos, 360-degree tours, and high-quality photos of the home and its surroundings. Even if the sellers agent is unable to provide these features, we can provide you with real-time video tours.
Home Inspection
In any real estate transaction, a home inspection is a lifeline for peace of mind. When you have not seen the property in person, this becomes even more pertinent. We will be able to recommend a trusted home inspector for a thorough inspection of the property. The inspector will provide a comprehensive report, including photos and videos, highlighting any potential issues or concerns.
Understand Local Zoning Laws and Regulations
If you have any plans for the property to rent it out, remodel it, or make any other changes to it, take the time to familiarize yourself with local rules to make sure your plans will not be thwarted. Different communities may have varying rules regarding property use, rental regulations, and building restrictions. Ensure that your intended use aligns with local laws so that you can move forward confidently.
Engage a local attorney or real estate attorney experienced in Hawaii's property laws. They can assist in reviewing contracts, titles, and ensuring a smooth and legally sound transaction.
Plan an In-Person Visit
After entering escrow, consider if an in-person visit is feasible before closing. While it is not always possible to house hunt in person, you may decide that it is worth the investment to travel to the island and view everything in person before finalization the transaction. This visit can provide a deeper understanding of the property and its surroundings, helping you feel more confident about your decision and giving you the final opportunity to back out if something is not right.
Ready to learn more about finding your home in Hawaii? Contact us any time.