Buying a Luxury Home on the Big Island
Posted by Annette Mejia on Saturday, September 2, 2023 at 3:28:12 PM
By Annette Mejia / September 2, 2023
Comment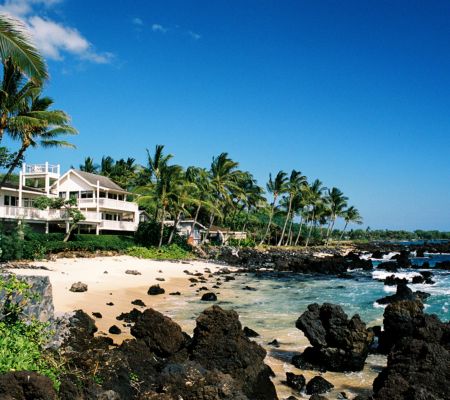 The Big Island is renowned for its breathtaking landscapes, diverse climates, and luxurious living opportunities. If you're considering purchasing a luxury home on the Big Island, you're about to embark on a remarkable journey of island living at its finest.
In this guide we will walk you through the key factors to consider when buying a luxury home on the Big Island, from choosing the right location to understanding the unique aspects of the luxury real estate market. It is always essential to work with a professional who understands the luxury real estate market, and that's where we come in. Contact us any time to learn more about luxury homes for sale on the Big Island.
Location
The first and most crucial step in buying a luxury home on the Big Island is choosing the right location. The island offers a variety of stunning regions, each with its own unique charm and appeal. After you have narrowed down your location to the Big Island, it's time to choose a specific region for your luxury home, and these are some of the most popular choices.
Kailua-Kona
As the primary urban center on the west coast, Kailua-Kona offers a blend of luxury living and convenience. Here, you'll find upscale neighborhoods, beautiful oceanfront properties, and proximity to shopping, dining, and cultural attractions.
Kohala Coast
The Kohala Coast is renowned for its world-class resorts, pristine beaches, and golf courses. This area offers a range of luxury properties, from beachfront villas to expansive estates.
Waimea
Also known as Kamuela, Waimea is an upcountry town surrounded by lush green hills and ranch lands. Luxury homes in this area often feature spacious lots, stunning views, and a more tranquil lifestyle.
Hualalai
The Hualalai Resort is an exclusive community offering some of the most luxurious properties on the island. Residents here enjoy access to golf, beach clubs, and impeccable services.
Keauhou
Keauhou is a coastal community south of Kailua-Kona that offers luxury homes with ocean views and easy access to recreational activities like snorkeling, golfing, and water sports.
Hamakua Coast
If you're looking for a more remote and secluded luxury property, the Hamakua Coast on the east side of the island may be ideal. This area features lush rainforests, waterfalls, and breathtaking ocean views.
Things to Know About Luxury Real Estate on the Big Island
Price Range
The price of luxury real estate on the Big Island spans a wide range. Depending on what you are looking for, and the location you choose, your expected investment can vary greatly. Luxury homes on the Big Island typically start at around $2 million and can go well into the multi-million-dollar range. Prices vary significantly based on location, size, and features.
Breathtaking views of the Pacific Ocean, volcanic landscapes, or lush tropical gardens are common in luxury homes. Properties with exceptional views often command higher prices.
Amenities
Many luxury properties come with high-end amenities like infinity pools, private beaches, outdoor kitchens, and professionally landscaped gardens. These features can significantly impact the property's value.
Before embarking on your search for your luxury home on the Big Island, carefully consider which amenities might be a top priority for you and which you could easily do without.
Maintenance
Luxury properties may require more significant maintenance and upkeep, which can add to the overall cost of ownership. The moisture and salt in the air can sometimes speed up normal wear and tear, and those who plan to live in their luxury home for only part of the year may need to be more mindful of ongoing maintenance and hiring someone to handle it.
Ready to embark on your search for a luxury home on the Big Island? Contact us any time.