BUYING A VACATION HOME ON THE BIG ISLAND
Posted by Annette Mejia on Saturday, June 8, 2019 at 10:13 AM
By Annette Mejia / June 8, 2019
Comment
When simply visiting Hawaii is no longer enough, many people decide to make it their second home. Vacation properties can be a profitable and worthwhile investment. Before buying that second home, take time to evaluate different areas, and take input from local professionals like Realtors who are familiar with the real estate market and trends. When you do get ready to buy, a real estate agent is able to provide an abundance of information and assistance, so taking the time to get to know your Realtor is important. Here are some steps homebuyers may want to include in their decision-making process.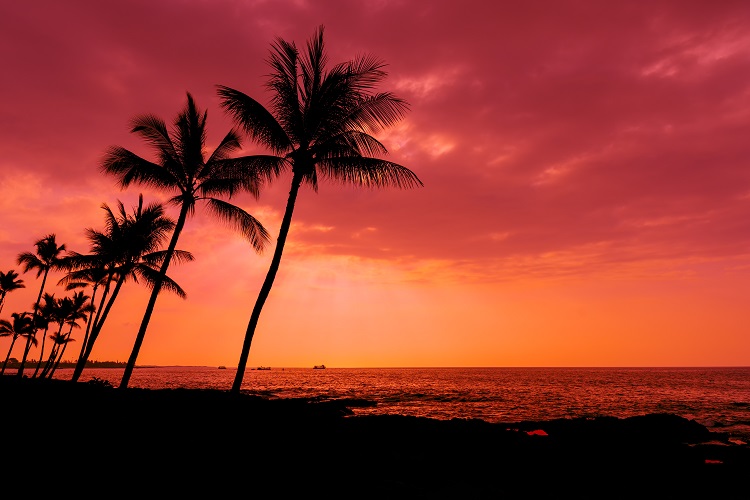 Investigate Agents
Buying a property in Hawaii means video chats, emails, and a lot of trust. If the buyer does not currently reside on the island, then it will be impossible to show up in person for all the showings and signing paperwork. A Realtor should have local experience on the Big Island. Finding someone who is deeply familiar with North and South Kona and areas like Kohala is necessary when inventory is low or the market is very competitive. He or she is likely to know about developer incentives and the best ways to save money on a vacation home.
List wants and needs
There is a distinct difference between needing three bedrooms for a family of six and wanting a swimming pool. A homeowner buying close to the beach can choose a home without the pool when the house sits feet away from the ocean. A needs list should include things that will make or break the deal. Anything on the wants list is preferable, yet optional with the right property.
Choose Potential Neighborhoods
Look for comparable models in areas that fall in the acceptable price range. If there is a specific reason for wanting a particular area, then it is good to look at properties in that neighborhood first. For example, when opening a business in South Kona, a homeowner will want to buy a property close by to make commuting easier.
Be Realistic
Beachfront properties and the best views usually come with a premium price tag. If these reasons are what draws a buyer to the area, then it is important to sacrifice square footage or bedroom counts to get an immaculate view of the ocean. Walking distance to shopping and fine dining is worth the price when new owners have plans to go out a lot.
Research the Property
Learning the history of previous sales can help a buyer know if the house is gaining or losing value. It is helpful to find out things like how many owners there were over the years. The age of the property, any major renovations or upgrades, and maintenance history are all important to know before signing a property contract. Tax papers, appraisal letters, and inspection reports are useful to get a clear picture of the history of the home.
Negotiate for upgrades and furnishings
Many Hawaiian homes come with furniture. Some sellers may tack on a fee for the furnishings while being willing to part with the items. Builders and developers often provide incentives for building new properties on the island. Homeowners can customize the options to get a property tailored for the family and the experience he or she wants on the island. Comparing and contrasting the options can help buyers decide what direction is best for investing.
Working with Homeowners Associations
HOA's have perks and disadvantages. These entities charge a monthly fee on top of the mortgage for things like exterior maintenance and emergency repairs. They also dictate changes like paint colors, additions, and garden features. People who own pets should check with the HOA to see if there are any rules or restrictions. Knowing how long animals can stay on a property is important because some have 30-day maximum limits.
Additional considerations before purchasing a home in Hawaii
Something else to think about is taxes. Part-time owners pay a higher price for taxes than full-time residents. One way around this added cost is for the homeowner to purchase a permanent residence and rent out the property when vacant. This decision is not an easy one to make because there will be a lot of dealing with property managers, maintenance firms, and paperwork. Plus, the owner has the responsibility of upkeep and repairs. Having homeowner's insurance and natural disaster coverage is highly recommended by property brokers in West Hawaii.
Looking at long-term goals can help a buyer figure out which property and area will serve them best. The lifestyle of the community is a huge part of the decision for many vacation home buyers. A trusted, local agent has the knowledge and experience to help buyers choose a home that checks off all the necessary boxes. While many homes are quick to sell, it is imperative for buyers to look at all the components to figure out which properties to put on the short list. Ultimately, knowledge and gut feelings will guide buyers to the right Hawaiian vacation home.