CAN I AFFORD TO LIVE IN HAWAII?
Posted by Annette Mejia on Monday, September 30, 2019 at 7:49 PM
By Annette Mejia / September 30, 2019
Comment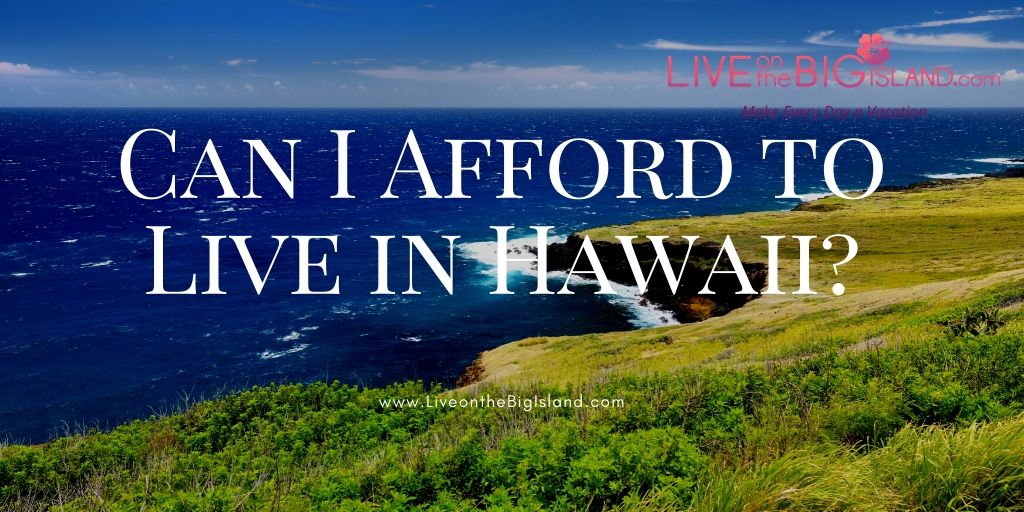 I probably hear it from at least half a dozen people a month that have visited our beautiful island and try to find a way to move here. They think, "can I really afford to live in Hawaii?" Hawaii may not be the cheapest place on the planet but it's also not the most expensive. Granted, we do have a limited amount of land no matter how fast Kilauea is creating more. (Kilauea has created nearly 550 acres of new land since it began erupting)
Surprisingly, there are several affordable places to live on the Big Island but it also depends on what you're looking for. A gorgeous coffee plantation on the hills of South Kona could run you over a million dollars but a small home down in Miloli'i for around $350,000 or even better yet, build your own on a lot starting at about $80,000.
It also depends on where you're moving from. If you live in the Los Angeles or San Diego area, Hawaii is much less expensive for the same type of home. If you live in the Midwest, The Big Island may be four times what you're used to. It's going to depend on what type of home you're looking for and how you want to live. If a condominium or vacation home suits your taste you can easily find one for around $300,000+. You may even have a condominium with swimming pools and spas, fitness centers and even a clubhouse.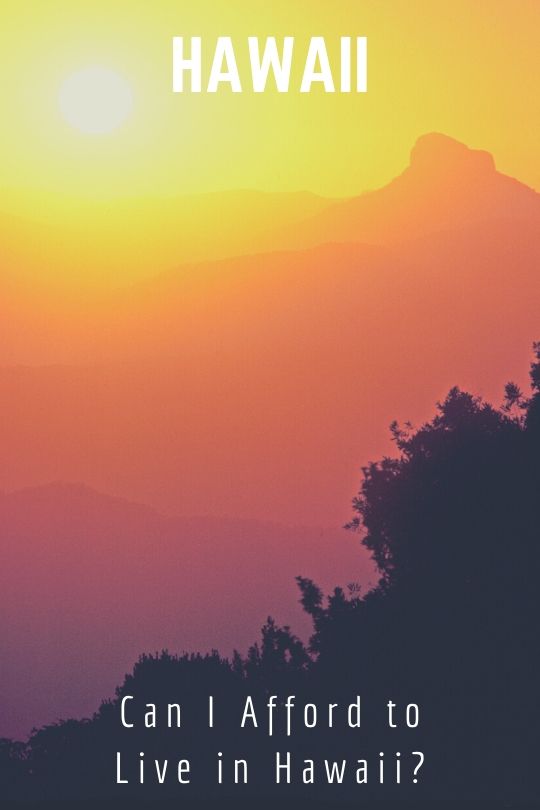 Single-family homes are going to start about $400,000 and easily top out at around $10 million for a 3- to a 5-bedroom single detached house in one of the many neighborhoods around the island.
Taxes are just 1%!! Did you know we have the lowest taxes anywhere in the US? That means you can own a much bigger house than in some places on the mainland simply because you don't have to pay more in taxes!
Consider travel as well. Although insurance is fairly similar to the mainland you may want to travel back and forth for family or work. This can get spendy quickly. Doing your homework ahead of time can help make the process much easier and clearer for your future. Also, remember that most everything needs to be shipped in so if you're planning on relocating you will want to consider the relocation costs. Are you shipping your car? Are you having a container shipped over with all of your household materials or are you planning on buying a furnished home?
According to Yahoo, here's what others say about relocating to a Hawaii:
"Hawaii is extremely beautiful and full of excitement no matter the time or part of the year.
"[You may not be able to] afford a huge house, but given the breathtaking scenery, weather and great people, a smaller one will do just fine. Also, a Vespa or motorcycle is much more fun than a car there anyway.
If you budget wisely it's manageable. Also, consider your yearly pay increase. Ask if they have someone to sponsor/advise you that already works there (companies usually do that for this type of relocation)"
I want your relocation to the Big Island to be fun and exciting. Knowing the process and your budget ahead of time can help speed along the process and make you feel more comfortable on your move. Call me today and we would be happy to walk you through the process, current home rates, and prices and possible neighborhoods that meet your budget and your search criteria.