COMMUNITY SPOTLIGHT: SOUTH KOHALA
Posted by Annette Mejia on Saturday, July 13, 2019 at 9:38 AM
By Annette Mejia / July 13, 2019
Comment
The South Kohala region is located on the northwestern coast of the Big Island of Hawaii. This area sits at the foot of the Mauna Kea volcano, evident by the black earth visible throughout the grassy areas. From fantasy resorts to secluded island getaways, the area is full of places to hike, fish, explore, swim, and find excitement. Traditional Polynesian dishes and Chef's specials with freshly caught seafood give Hawaiian visitors a wide variety of cuisine options. Art and culture are diverse as well with a strong respect for tradition and history.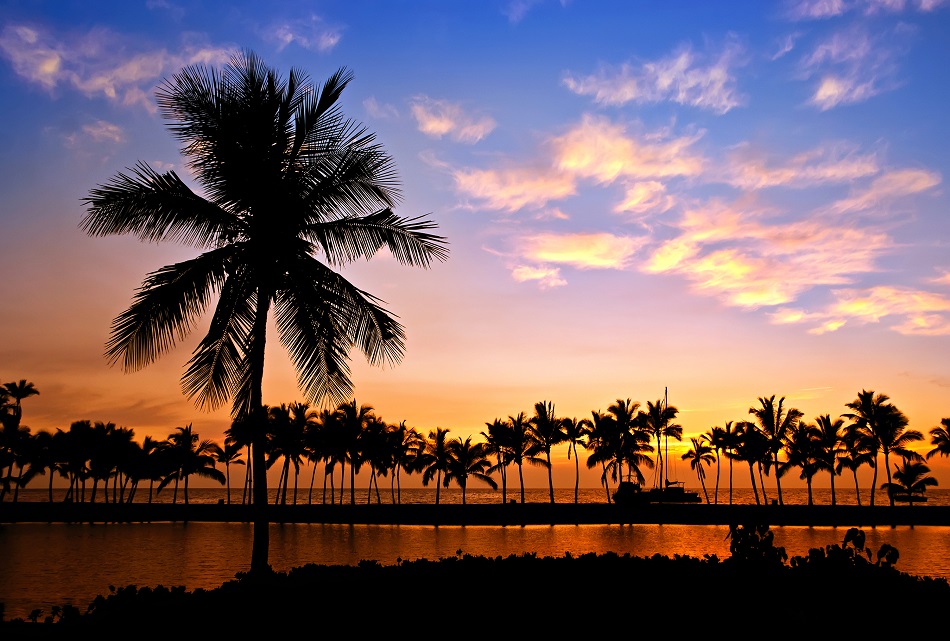 About the community
From the hilly expanses of Kamuela to the luxury resorts on Mauna Kea and the historic exhibits at Waikoloa Beach, South Kohala is a diverse and vibrant community with lots to offer. There are about 15,000 permanent residents in the sprawling hillsides of this west coast town. Many of the town's population are young, married couples. Foodservice, construction, art, and agricultural sectors hire the most people in the community. Less than 15 percent of the residents are native. People often get to the island via the Ellison Onizuka Kona International Airport at Keahole (KOA). When flying in, it's wise to try to avoid rush hour, as the area can get congested during peak travel hours.
Weather in South Kohala
Temperatures rarely drop below 60 degrees Fahrenheit in this region. Some South Kohala areas like Kamuela enjoy less rainfall at or below three inches a month, versus Waimea where the west part of town can get as much as 80 inches of rain annually. Although this tropical climate stays humid, outdoor activities and lifestyles are the norms. March and April are the cloudiest months with an average a little higher than 50 percent of the days seeing these conditions. Light winds blow across the island and the South Kohala community most days.
Local attractions
When relaxation is the goal, then a trip to the Fairmont Orchid should be at the top of your list, complete with ocean-side massages to put worries a million miles away. A golf course and the best tennis venues on the island also await. Swim with the dolphins at the Hilton Waikoloa Village. Guests can tour over 1,500 art exhibits and swim next to a magnificent waterfall. In Mauna Lani, athletes find plenty of room to stretch out and enjoy Hawaii living at two golf courses. The Francis H. I'i Brown South Course is popular with residents and tourists because it sits on the beach offering exquisite island views. Waikoloa Golf Club's Kings Course on Waikoloa Beach is another popular golfing destination in South Kohala.
Must Sample Restaurants
At the Shops at Mauna Lani, visitors can view original paintings and sculptures as they shop. Finishing off the day by grabbing a bite on the second level at Tommy Bahama's Restaurant and Bar or Ruth's Chris Steak House is a highlight for many locals. When in Waimea, a trip to Merriman's, where famous chef Peter Merriman serves up fresh takes on local seafood with seasonal ingredients, is a highlight for any culinary enthusiast. Napua gives diners new cuisine options to try with a nod to American, European, and Polynesian styles. The Bamboo Restaurant & Gallery in Hawi cooks up delectable organic dishes with grass-fed and free-range proteins.
Shopping and souvenirs
King's Shops and Queen's Marketplace are two popular stops for finding gifts and unique artwork and jewelry in the area. From live entertainment to koi ponds and farmer's markets, there is something for all ages to enjoy when shopping in South Kohala. From Soho to Island Gourmet Markets, the Shops at Mauna Lani have a wide variety of designer options to purchase. For example, the Oasis Lifestyle showcases high-end beachwear and island clothing.
Beaches and Parks
When going out with the family, Waialea Bay Beach and Hapuna Beach are two of the best places to visit. Both are white sand beaches with exceptional places to snorkel. Hapuna is the 17th Best Beach in the US. For an exciting day, the family will remember for life, a visit to Mauna Kea Beach is a perfect excursion. This white sand beach offers body surfing, two coral reefs to explore, and manta ray beach parties at night if staying at the Mauna Kea Beach Hotel. Residents and guests feeling up to a day trip can travel to the southern coast and visit romantic hideaways like Papakolea. This beach has green sand and takes a couple mile hike each way to reach. Punalu'u Beach is a black sand beach in the same area where you can view sea turtles. This beach is not suitable for snorkeling.
South Kohala is a spectacular area to explore. From fishing to swimming and scuba diving on the reef, there are hundreds of outdoor activities to enjoy. Many resorts have unique features like massive waterfalls or local artwork. From beach parties to dining under the stars, this community provides memorable experiences and spectacular photo opportunities.