COMPLETE GUIDE TO MOVING TO HAWAII FROM THE MAINLAND
Posted by Annette Mejia on Saturday, July 20, 2019 at 9:32 AM
By Annette Mejia / July 20, 2019
Comment
Moving overseas, even to a place where you don't need a passport, can be a huge undertaking. If you're dreaming of a tropical paradise where you have a beach practically in your backyard, you should consider moving to Hawaii. You'll need to think about many things, because the lifestyle on the islands is much different from living on the mainland. Take your time to plan your move. This isn't something you want to do on a whim. You'll be thousands of miles from your family and friends, but the weather, the ocean and slower lifestyle can often make up for it.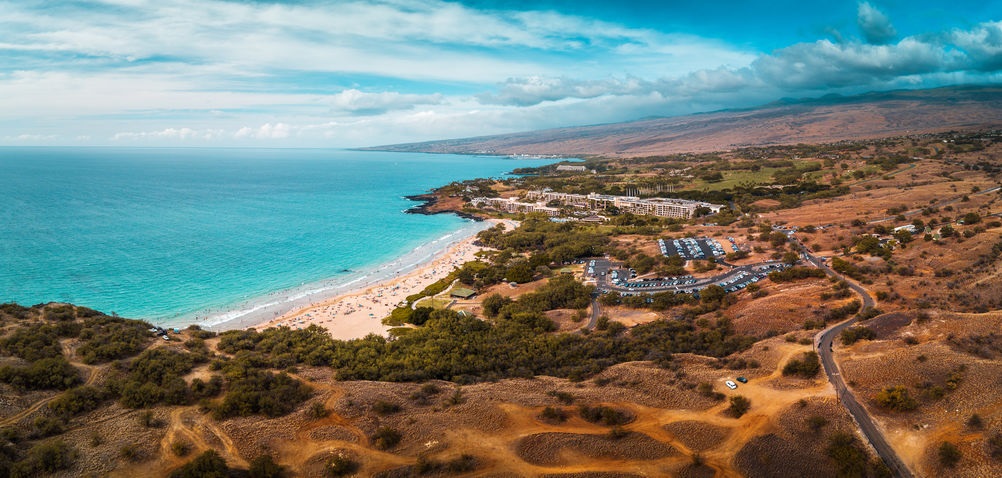 Why Live on the Big Island
Hawaii is made up of six islands. Oahu is the most populous. Maui has a great cultural scene and is probably one of the most beautiful islands. Kauai has amazing views of the coast and inland terrain, but the island is sparsely populated because so much of the island isn't accessible. Molokai and Lanai are remote, beautiful and almost barren. You'll live a life of solitude if you choose one of these smaller islands.
The Big Island, Hawaii, has a larger geographic area than any other island, but it is also less densely populated than Oahu or Maui. Tourism and agriculture are the biggest industries on the island. Kona Coast is the center for tourism. Kona coffee, orchids and macadamia nuts are grown on the island.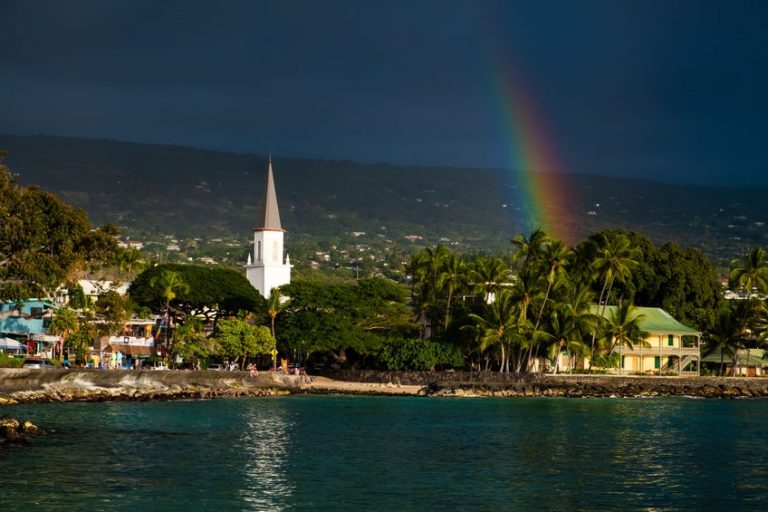 Plan Your Move
Hawaii has a higher cost of living than the mainland. Housing is much more expensive, but so are physical goods, utilities and food. Before you ever start packing, you have to really plan to be able to afford your lifestyle.
Jobs
Although the unemployment rate in Hawaii is quite low, finding a job as a mainlander can be difficult. Some jobs don't pay enough to match Hawaii's higher cost of living. There are jobs in hospitality, tourism, healthcare and government. You may also be able to work remotely, but don't expect your company to pay you more simply because you live on the Big Island.
Homes
Housing, whether you're buying or renting, can be one of your biggest expenses. Median home values vary by island, but you should expect to pay at least $300,000 or more for a home. Median rental costs are about $2,400 per month.
Health Insurance and Medical Care
Hawaii employers are mandated to provide health insurance coverage to employees working at least 20 hours per week, but some employment is seasonal or temporary, which can change your benefits. Health insurance options might be much different on the islands than on the mainland.
Pets and Plants
Hawaii is the only rabies free state in the nation. To bring a pet to Hawaii, you have to go through the Hawaii Department of Agriculture. Dogs and cats have to go through a quarantine program to ensure that the animals are rabies-free. You should contact the Department of Agriculture at least four months before you plan to move. Plants also have to go through an inspection by the Dept. of Agriculture before being allowed into the state.
Vehicles
If you're planning on taking your car to Hawaii, you'll need to budget $1,000 or more for shipping. Downtown parking can be cost-prohibitive. You may want to consider using public transportation or rideshare services. It might be cost-effective to purchase a car on the island.
Pack and Move Tips
Shipping your belongings to Hawaii can be very expensive. You should consider what you really need and what types of things are available on the island. If you rent, you can often find a furnished place that has cooking equipment, dinnerware and more. If you plan to buy a home, you will want to furnish it yourself. Keep in mind that anything you want will most likely need to be ordered and shipped.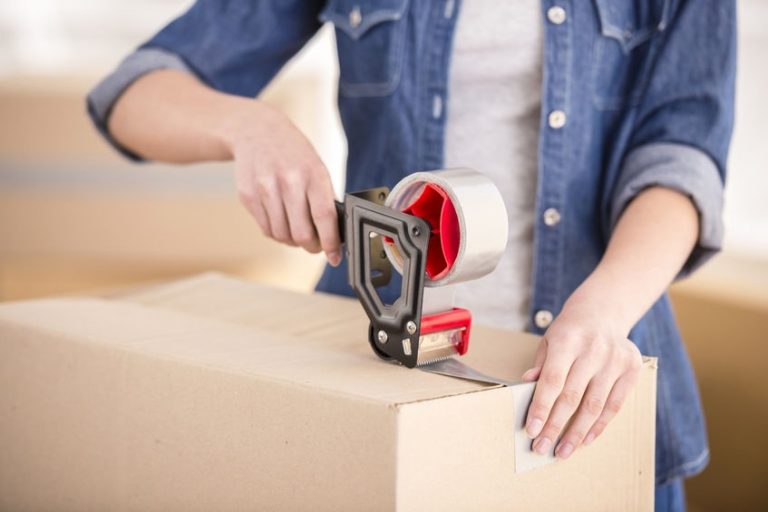 When you start packing your belongings, bring as few things as possible. You don't want to pay to have your winter clothes shipped. Instead of having a moving company ship all your items, you might want to ask your family to ship over items by mail or Fedex. Shipping heavy items can be expensive. Choose your items carefully.
On the islands, everything is vulnerable to rust. It can rain every day, even though it might only be for a few minutes. The air is salty and humid. The closer you are to the ocean, the more wind you deal with. A bike might corrode in a year. When you're deciding what to take with you, remember that the climate is much different than on the mainland.
You can either use a moving company or plan the move yourself. If you plan to DIY, you can either use a shipping container, shipping cube or freight forwarder. It depends on how many belongings you have and your budget. Shipping cubes can be stored for a period of a time until you're ready to unpack them, but they do tend to more expensive. Freight forwarding companies are great if you can't fill up an entire container.
Choose a moving company that handles overseas moves on a regular basis. Summer months are peak times for moving no matter where you live. If you can schedule your move between September and April, you'll likely get a better quote and have less scheduling conflicts with your mover. Full service moving companies that pack your home on the mainland and unpack it on the island are the most convenient, but also the most expensive. You can save money by using a partial service moving company that will help you load and unload boxes from your shipment, but don't offer any packing or unpacking services.
What Do You Really Need on the Island?
The lifestyle on the islands is much different than living on the mainland. Living simple is the rule of thumb. Locals know that you might have to make do with what you have. Give up the idea of same-day delivery or even overnight shipping. People on the islands get by with less. Life is slower. You may wait weeks for a delivery that would take less than one day.
The most important things you want to bring with you include:
Important documents, such as healthcare documents, passports and taxes
Island clothing, Aloha shirts, swimsuits, cover-ups and a lightweight jacket for cooler evenings and mornings
Family heirlooms that you want to keep with you
Favorite things, your bike, pillows, blankets, etc.
Medications, because it can take a couple of weeks to get an appointment
The less you ship to Hawaii, the less costly your move will be. Balance what you think you'll need with your budget. As with any move, label all your boxes with specifics. It's a good idea to have a main inventory list to make unpacking easier.
Hawaii is a paradise. The ocean is beautiful. It's great to spend time on the beach on your time off. Your friends and family will want to visit you, at least in the first year. Then reality sets in. You'll get a cold. Work gets busy. There's crime on the island. People get mad at you. Life happens. Hawaii may be the ultimate place to live, but it won't be perfect.
If you didn't grow up in Hawaii, you're not considered a local. People might be friendly, but the locals might still be wary of you. It's hard to adjust to the lifestyle. You will probably be accepted, but with caution. Many people come and go. If you have the attitude that you are just going to try out Hawaii, it might be even more difficult to fit in.
When you finally get to Hawaii, jump into the local scene. Here are some ideas:
Read the local paper to know what is important on the Island.
Update your tag, insurance and driver's license.
Drive around the island to familiarize yourself with the roads and places. Learn the major freeways and routes. When you know how to get to where you want to go, it will make you feel more comfortable.
Find a local restaurant and become a regular.
Get out on the beach. Pick up a water sport that will let you relax and enjoy the warm water.
Find a local market and learn how to cook fresh fish and local delicacies.
Get involved socially. Join a church. Find a sports team. Look for a book club. Meet parents of your kid's friends. Friends will keep you from being lonely.
Be a tourist, too. Enjoy the tours to see the farms. Go hiking. Enjoy the other islands.
In the Market For a House?
Buying real estate is a good way to demonstrate your commitment to the island. If you plan to live on the Big Island, you'll want a professional realtor who can help you find the right property to fit your needs. Of course, it can be a good idea to live in a rental for a year to make sure that you're in the right location.
If you're looking for Big Island real estate, contact LiveontheBigIsland.com to find a real estate agent who knows the market and can help you find the right home in paradise.