HAWAII'S PRE-TRAVEL TESTING PLAN PUSHED BACK TO SEPTEMBER 1
Posted by Annette Mejia on Sunday, August 9, 2020 at 7:22 PM
By Annette Mejia / August 9, 2020
Comment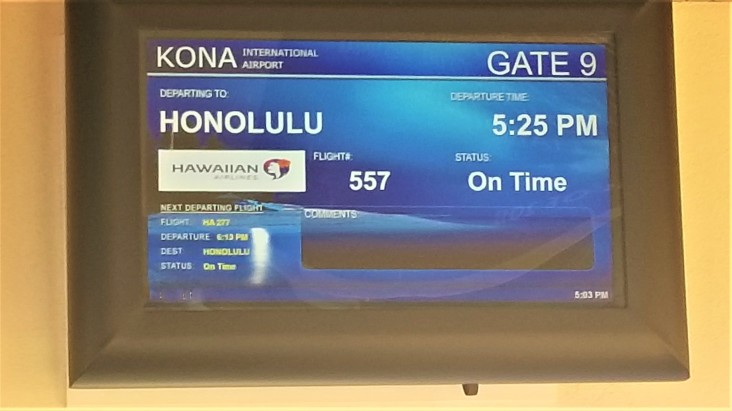 Hawaii has delayed pre-travel testing plans until September 1. Quarantine orders have been extended and it's tough for folks that either want to travel to Hawaii or back home. Most of us eagerly await more details about a state plan that could lift quarantine rules as long as we provide proof of a negative covert 19 test. The test was originally available on August 1, which got a lot of people to booking flights. But just this week, Gov. Ige announced in a press conference that they will delay the pretravel test reopening plan until September 1.
Leaders and lawmakers feel that this is the best way to protect everyone involved. This plan was originally designed to allow visitors to bypass the 14-day quarantine requirement as long as they provided proof of a negative covert 19 test taken within 72 hours of arrival.
The test was only announced just three weeks ago but for whatever reason, Hawaiian cases of COVID seem to be surging, especially on the mainland in certain states. There's been conflicting information about whether or not Hawaii has sufficient contact tracing and testing capabilities, especially with so many people flying in from out of the country.
Hawaii is trying to consider opening schools in August so this is combined with other factors that prompted leaders to push out the date even further. The mandatory 14-day quarantine will also be extended through at least the end of August for all visitors and residents arriving from out of the states.
The governor has mentioned that there have been deep discussions with national pharmacy agencies and labs to make sure that everyone is participating and on board with the same testing schedule. A recent $90 million state funding package for Hawaii airports will also help assist other layers of screening including temperature checks, thermal screening, and electronic records for health questionnaires.
As before, the Hawaii government stresses that people should continue to physically distance, wear masks whenever possible, and wash their hands. These seem to be the three number one things that keep COVID 19 at bay. [Source]
Stay tuned for more information on COVID-19 and the Hawaiian regulations.
Contact my office for answers to your questions about Living on the Big Island. Ready to dive into Big Island real estate? Call me today!