How Can I Help My Home Sell Faster?
Posted by Annette Mejia on Tuesday, March 28, 2023 at 3:17:18 PM
By Annette Mejia / March 28, 2023
Comment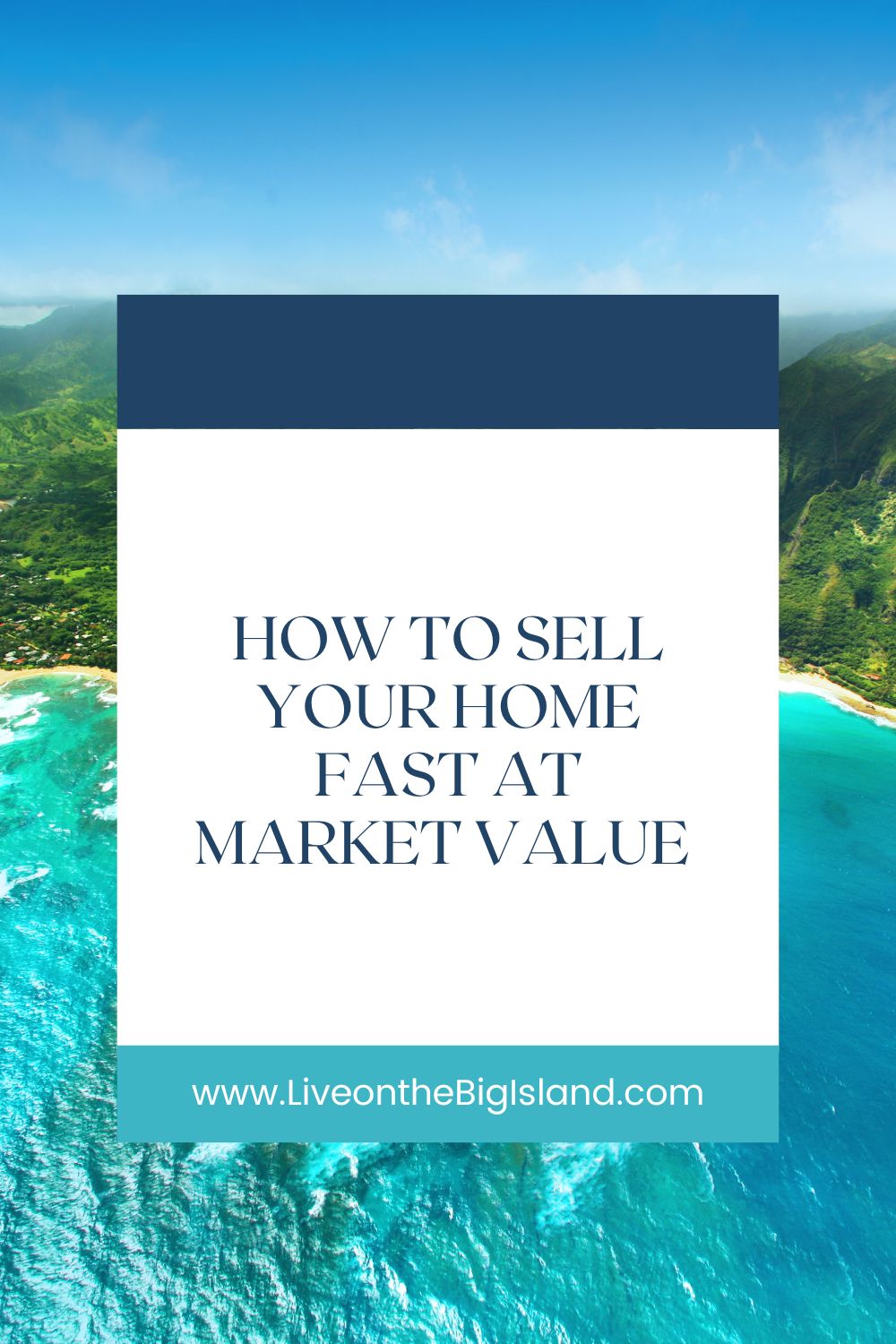 Selling a home always has the potential to be a stressful and time-consuming process. But, if you're under a serious time crunch, the experience can become even more nerve-racking.
Typically, selling a home takes about 71 days on average, from listing to closing. This sounds like a long time period when you wonder "how to sell my home faster."
When you don't have the flexibility to wait for the average timeline, it's time to look for strategic solutions to speed up the process.
This guide lists our tried-and-tested tips you can use for a quick home sale.
Let's get started:
Sell My Home Faster: Foolproof Tips
The most common question home sellers ask is, "how can I sell my house fast for market value?" In other words, most people don't just want to sell their home fast; they want to sell it fast for the right price.
The following tips will help increase your property's marketability and attract genuine offers:
1. Price it Competitively
Your home's selling price is your first chance to attract potential buyers. Making sure you get the price right is essential because it is the first impression your potential buyers get of your home.
Don't price your home too low or too high. "Too low" will almost certainly result in a loss for you, while "too high" will run the risk of buyers not even seeing your listing because it's out of their price range.
To get the listing price right:
Price your property on the lower end of the value range to stimulate prospects' interest.
Price it to be discoverable in searches. For example, if a buyer is looking for a home under $5000K and you've listed your property at $510K, then you bear a chance of missing a deal. It makes more sense to list just under the search parameters.
Find out the home value for similar properties in your neighborhoods, also known as comps.
2. Depersonalize Your Home
This is one of the most important, but often overlooked, factors in selling your home fast.
When potential buyers visit your home, they want to imagine themselves living there. When the home is filled with personalized decor like family photos, it becomes difficult to do that because of the distrating reminder that this is actually your home.
So, remove memorabilia, religious and political items, and anything that makes the home distinctly yours. The same goes true for collections such as sports memorabilia, figurines, and children's items that make buyers think of you rather than the house.
When removing personal decor, it's possible to end up with spaces that feel cold and bare. In this case, consider home staging, where you will decorate with temproary, affordable, and generally appealing decor that allows the home to feel welcoming without being overly personal. Real estate experts agree that a well staged home will nearly alwas sell faster than one that is not.
3. Pay Extra Attention to Your Kitchen
Most homeowners prioritize investing in remodeling their key rooms to increase the value of their homes. Of course, little home improvements can add equity to your property.
But, kitchens have become more important than ever before when it comes to influencing the perceived value of your home. If your kitchen is in need of updating, this project should be prioritized in order to sell your home faster.
You don't need to create a brand-new kitchen; a few little and clever modifications will do the job:
Replace or repair cracked, stained, or dated countertop
Refinish cabinets for a fresh look
Consider professional or DIY regrouting
Replace any appliances that are more than a decade old, ideally with energy-efficient options
Repaint walls to make your kitchen look clean and new
Have enough lighting to cook at the stove, clean dishes, and prepare food on the counters.
4. Find a Reliable Realtor
The 2020 National Association of Realtors survey finds that 87% of buyers purchased their house through a real estate agent. The number has increased from 69% in 2001 and we expect it to continue to rise.
An experiencd real estate agents can help you get the best deal for your property and provide invaluable advice that is based on current market information. When your goal is to sell your home on the Big Island quickly and for the best price, it just makes sense to work with an experienced local agent.
Some sellers consider doing it themselves to save a little money, but the amount of time spent and the potential money left on the table usually isn't worth it. If you are like most homeowners on the Big Island, you have a substantial amount of equity to lean on that will make working with an expert worth every penny.
5. Offer Financial Incentives
One of the best ways to attract interest quickly is to offer financial incentives to your buyers. Especially if you have equity to draw from, you can engage your potential buyers by sweetening the deal with attractive incentives.
For example:
Accommodate move-in and move-out schedules as per the buyer's preferences
Agree to all kinds of home inspections
Pay for known items of concern to the buyer
6. Work with a Professional Photographer
Nearly 77 percent of home buyers consider photos as the most important factor influencing their purchase decision. Poor listing photos translate into poor marketing, which almost always leads to a home sitting on the market longer than necessary. Marketing your home well is essential to selling it quickly.
That's why it makes sense to hire a professional photographer. This one-time investment usually costs just a few hundred dollars, and will have a much higher return. You can even consider giving a 3D virtual tour of your home to capture more leads and sell your home faster at market value.
Before your photographer arrives, make sure your front yard looks perfect, staging has been completed, and the interior is well-lit. Replace old light bulbs, open the curtains, and let in as much natural light as possible.

7. Write a Great Listing Description
Another essential component in successful home marketing is the listing description. Your home listing should be detailed, yet concise, and include any unique features of the property.
Did you know people are more willing to pay for homes that have undergone house renovations recently? With this in mind, make sure to mention all renovations to your agent so they can make it into your property description, along with brand names of fixtures and appliances.
Your listing should also include information about neighborhood amenities and the history of your neighborhood. These additions can help with a quick home sale because they allow the potential buyer to feel well informed on the property even before the first showing.
Every home is unique, and there may be other unique tips we can offer for your specific scenario. Don't hesitate to reach out with any questions or find out how much your home is worth. We are here to help, so contact us any time.