Is It Dangerous to Live on the Big Island?
Posted by Annette Mejia on Monday, December 5, 2022 at 1:18:30 PM
By Annette Mejia / December 5, 2022
Comment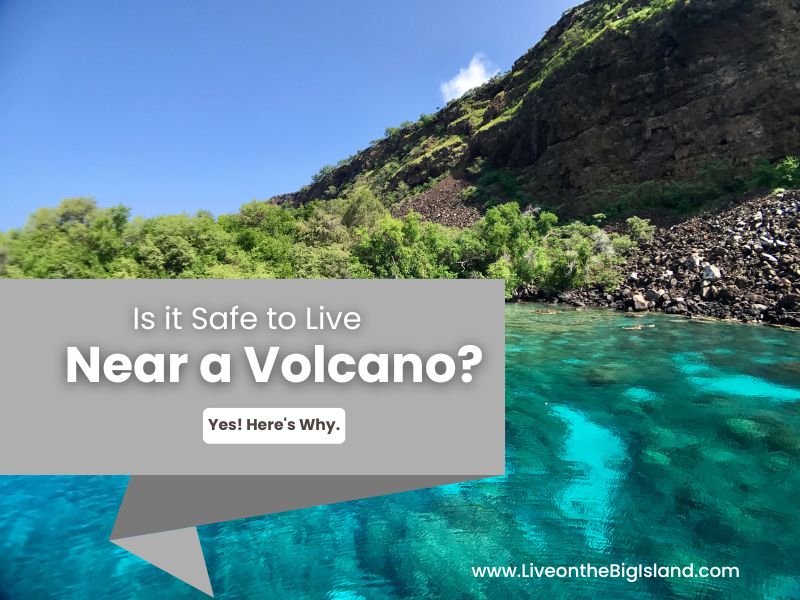 You may have noticed headlines lately about the Big Island's four active volcanoes, one of which erupted just last month. If you are considering a move to the Big Island, this might have caused you to wonder if it's a safe place to call home. You're not alone; in fact, this is one of the most common questions residents of the Big Island get.
Looking for homes for sale on the Big Island? Contact us any time to learn more about how we can help you find your ideal home here.
So, is it really safe to live near 4 active volcanoes? Spoiler alert: the answer is yes. Keep reading to find out why.
Lava Hazard Zones
The U.S. Geological Survey has mapped out 9 lava hazard zones on the Big Island to help everyone understand the level of risk involved with a particular location. Zones 1 and 2 pose the highest threat of damage from an eruption, while zones 8 and 9 pose the smallest threat.
Keep in mind that even in zone 1, the threat of damage from a volcano is relatively low. When you consider threats from other natural disasters like hurricanes, earthquakes, and fires, the threat of a volcano pales in comparison. In spite of nearly constant eruptions from Kilauea from 1983 to 2018, most Big Island residents will have exactly zero tales to tell of the damage they've experienced from a volcano.
Some people opt to live in zone 1 or 2 in spite of the slightly elevated risk because it is associated with lower property costs. Of course there is a marginally higher threat to your home in these locations, but you may be able to afford a larger property or the home you want in one of these areas.
Pay Attention to Local Authorities
As with any natural disaster threat, the best thing to do to avoid the danger of a volcano is to pay attention to local authorities and expert advice. Pay attention to announcements and evacuation requests, and be prepared with an emergency plan in case of a rare volcanic emergency.
If you talk to locals who have lived here all their lives, you will quickly realize how rare the need to evacuate really is. When you're new to the idea of living near a volcano, it sounds far more dramatic than it is. In reality, volcanoes are historically responsible for the least amount of damage of any natural disaster.
Consider Your Current Hometown
Planet earth presents some level of threat of natural disaster wherever you live. Chances are, you've grown comfortable with the potential danger of blizzards, hurricanes, earthquakes, flash floods, tornadoes, or wildfires in your current hometown, all natural disasters that might keep someone from another region up at night! No matter where you call home, there will always be the potential for a natural disaster to wreak a little havoc. On the Big Island, this threat is actually quite small.
We say: don't worry, live Aloha. The benefits of enjoying the Big Island as your home so far surprise the minimal threat of volcanoes, you'll soon forget about it altogether.
To learn more about living on the Big Island, contact us any time!