IS LIVING ON AN ACTIVE VOLCANO SAFE?
Posted by Annette Mejia on Sunday, November 10, 2019 at 7:14 PM
By Annette Mejia / November 10, 2019
Comment
Should we move to the Big Island and do I need to worry about volcanoes?
A common question many folks moving from the mainline ask is if living on the Big Island is safe due to our active volcanoes. There are very few places in the world where people can actually get up close and personal with an active volcano and lava and the Big Island has long been a popular vacation destination for folks looking to do just that. But is it really safe to live next to an active volcano?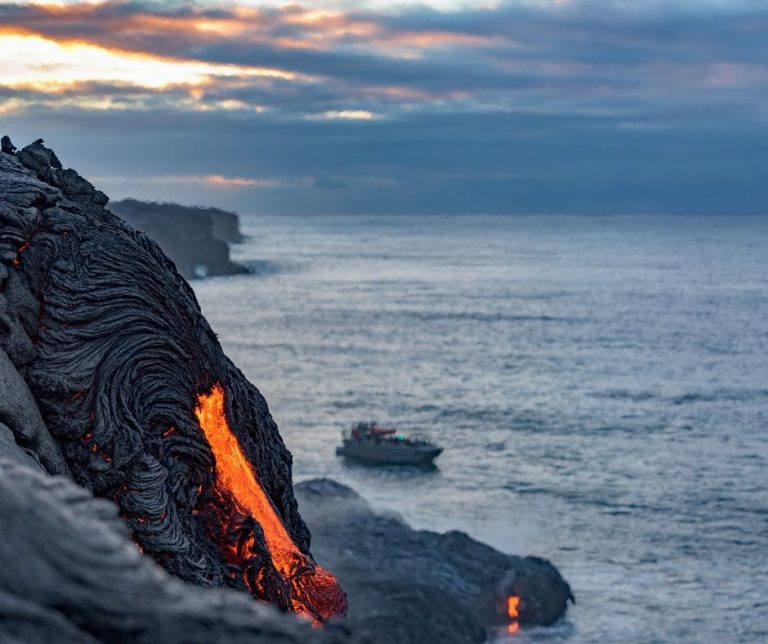 With the eruption just two years ago of Kilauea, this has become an even hotter topic, no pun intended. The Big Island is actually comprised of three active volcanoes, Mauna Loa, Hualalai, and Kilauea, currently erupting. But Mauna Kea is has been dormant for hundreds of years but Kohala is considered inactive. So, what is the difference?
There are technically four different categories for volcanoes; active, erupting, dormant or inactive, and extinct. An active volcano has had at least one eruption in the past 10,000 years… Yes, 10,000 years. An active volcano can also be considered erupting or dormant but of course the term erupting means an active volcano that is currently having an eruption like Kilauea.
A dormant volcano is an active volcano that is not erupting but could erupt again. And extinct volcano has not had an eruption for at least 10,000 years and is not expected to erupt again in a comparable timescale of the future.
Read More: Great Reasons to Move to the Big Island
But, learning all of this may still not make you comfortable about living on the Big Island so let me put your mind at ease. Since most of the Big Island has not had lava flows for thousands of years except for Kilauea which is been erupting since 1984, the majority of the island is quite safe. The US Geological Survey maps these lava flows in zones. Lava zone 1 is the most hazardous where lava zone 9 is the least. Most communities that live near volcanoes on the Big Island are either in the low risk or safe zones.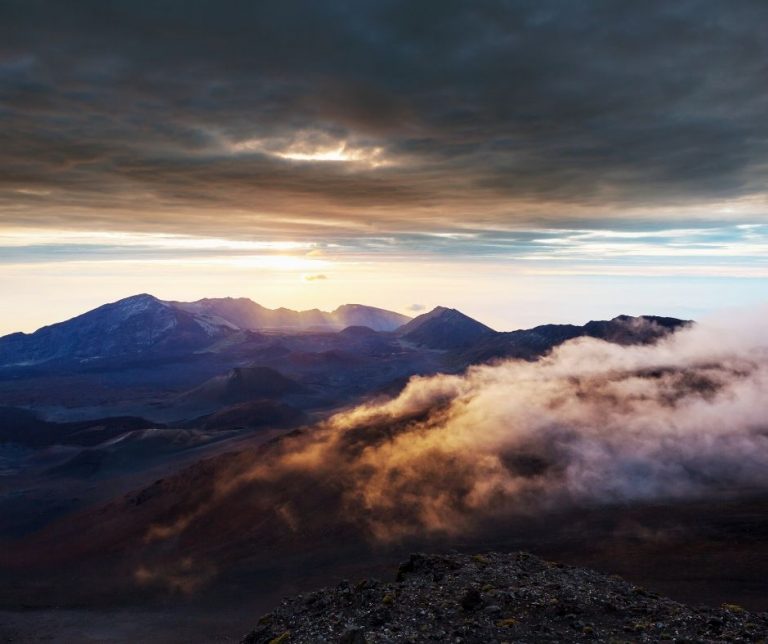 Folks that live on the Big Island are obviously aware of potential hazards and there are preparations for evacuations when necessary. The risk of injury from Hawaii's volcanoes is much lower than for other types of natural disasters such as earthquakes, hurricanes, and fires. In fact, volcanoes are historically responsible for the least amount of damage to homes and communities.
Think of it like Californians worrying when the next earthquake will hit or folks that live along the Gulf Coast about hurricanes. There is a risk in just about every spot in the country, but volcanoes certainly should be one of them.
Volcanoes are actually beneficial to nearby communities as a lot of Hawaii depends on the thriving tourism industry. Hawaii Volcanoes National Park is our state's number one visitor attraction. We also have amazing volcanic soil that provide rich nutrients for growing amazing crops and abundant harvests.
So, Is Living on an Active Volcano Safe?
Overall, the risk for living in a safe zone on the Big Island is quite low. But if you wait another 10,000 years, you can build a home on Lōʻihi, the newest island currently forming 22 miles off the southeast coast of the Big Island!
I hope this is given you some peace of mind when moving to the Big Island. We love living here and volcanoes just add to the mystery and awe of this fantastic island. Ready to dive into Big Island real estate? Call me today!