Is Moving to Hawaii Worth it if I Have to Downsize?
Posted by Annette Mejia on Wednesday, January 4, 2023 at 12:34:31 PM
By Annette Mejia / January 4, 2023
Comment
Many people find that downsizing is an essential factor in making the transition from mainland to island. If you are considering a move to the Big Island, consider these ways that downsizing might make your new budget and lifestyle come together.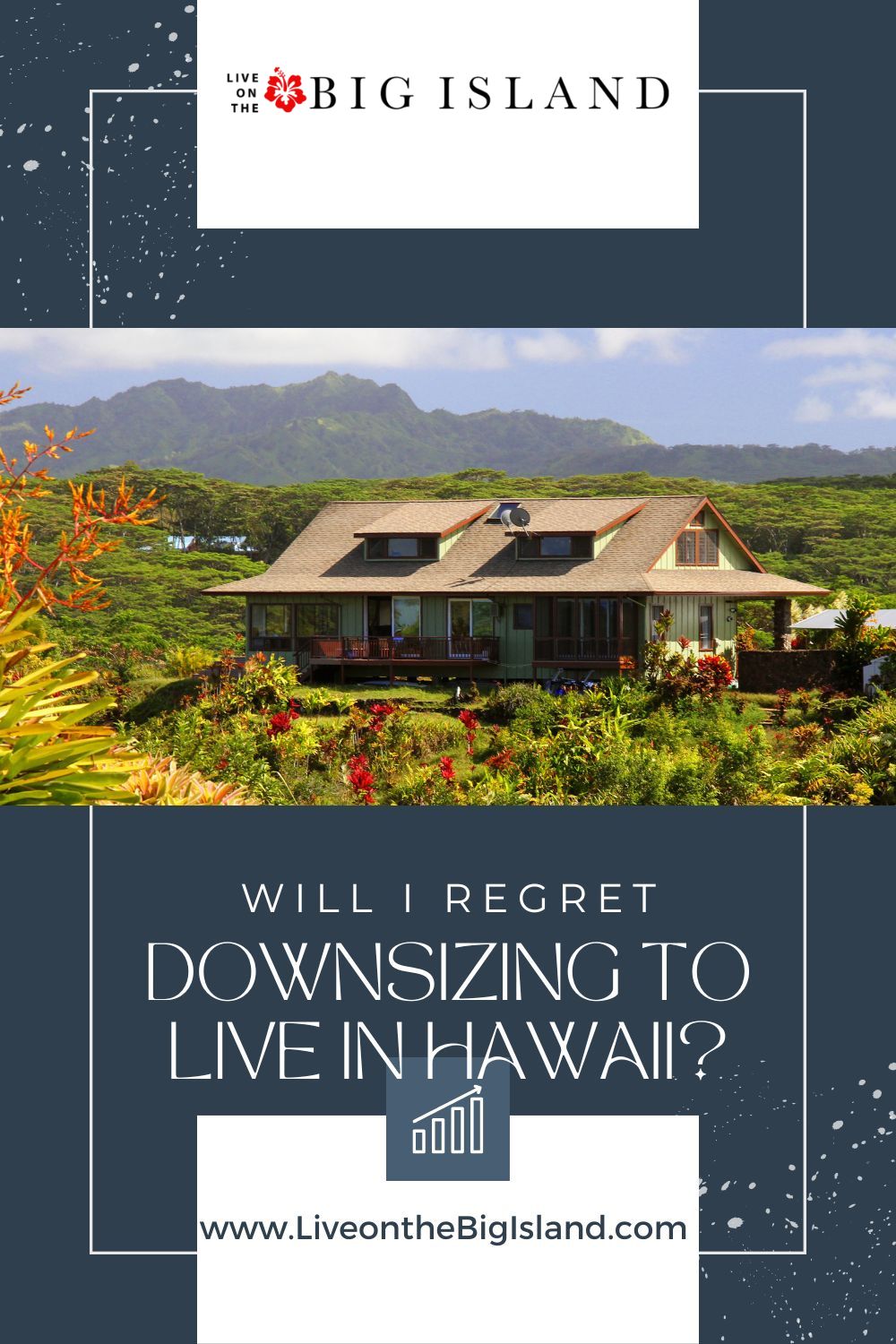 Looking for homes for sale on the Big Island? We can help you determine your ideal criteria and find that home sweet home. Contact us any time to learn more!
Benefits of Downsizing to Move to Hawaii
Downsizing is often required to make the move from the mainland make financial sense. In addition to making the number work, many people find that they enjoy their new, smaller home and benefit from downsizing in numerous ways.
Climate in Hawaii
If you are moving to Hawaii from the mainland, chances are you are transitioning to an entirely new climate. In Hawaii, much of your life can be lived outside, making the need for a large indoor space less significant.
Consider all the ways you might be able to spend less time inside, making a smaller home work for you. Rather than having a dedicated home gym space, you can begin working out outside. Entertaining can be done outside all year round, on your property or at another outdoor location, if you don't have enough space inside.
Changes in Lifestyle
You are likely to experience many lifestyle changes when you move to Hawaii. In addition to spending much more time outside all year round, you may find that you enjoy different hobbies. Consider how your new lifestyle might make living in less square footage make perfect sense.
Financial Benefits
Of coures one of primary factors in choosing to downsize is the financial benefit. In addition to a lower purchase price in the first place, downsizing will allow you to pay less in other ways:
Lower utility bills
Less cost to renovate a smaller amount of square footage, with less material required
Less furniture required
Lower property taxes than a larger property
Lower Maintenance Home
A smaller home will also most likely be a lower maintenance home. If you downsize from a significantly larger amount of square footage, you can enjoy spending less time cleaning, organizing, and maintaining your home. This is even true if you choose to hire housekeepers and other professionals to handle maintenance for you, as the cost will likely be lower.
How to Determine What You Need in Your Hawaii Home
The key to downsizing in a way that adds value to your life is to know what your must-haves are in a home. In addition to fitting your budget, the ideal home for sale in Hawaii will meet another list of criteria. To compile a list of your personal must-haves, ask yourself these questions:
How many bedrooms and bathrooms do I need?
Is having dedicated space for overnight guests important to me?
Do I need a dedicated hobby, home office, or workout space?
Am I looking for a fixer upper or something move-in ready?
When you are ready to begin the search for that ideal home on the Big Island, we are here to help. Contact us any time to get started.