LIVING IN KONA: A GUIDE TO THE KONA SIDE OF THE BIG ISLAND
Posted by Annette Mejia on Saturday, August 17, 2019 at 8:20 PM
By Annette Mejia / August 17, 2019
Comment
If you know anything about Hawaiian Islands, you have probably heard of Kona, one of the most popular tourist destinations. Located on the Western side of the Big Island, the Kona Coast is a stunning place with some of the most beautiful landscapes that Hawaii has to offer. But what is it like to live in Kona, as opposed to simply visiting? We've put this guide together to help you figure out what Kona living really is like, how to find work, accommodation and schools on the island, and what you can expect from everyday life on this beautiful piece of land…Read on to discover all our insider knowledge and tips!
Living in Kona: The Geography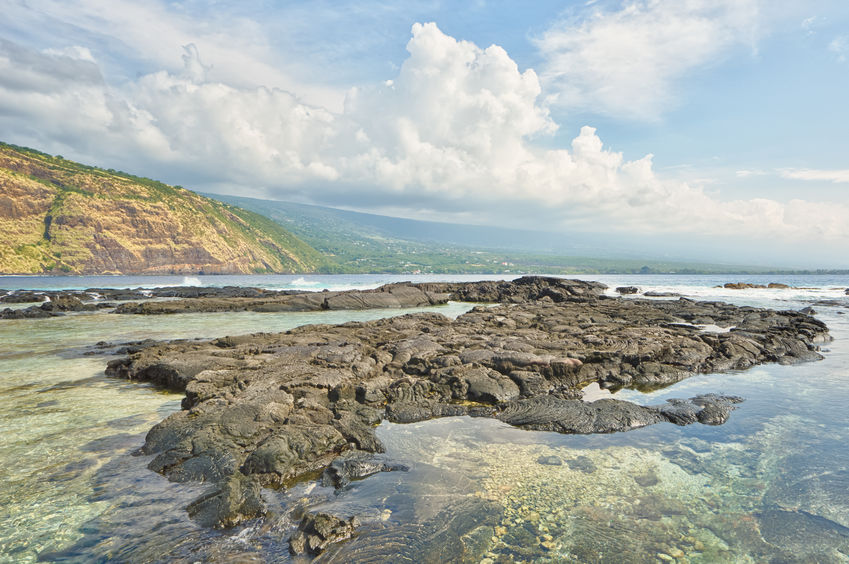 Kona is located on Hawaii's Big Island (referred to as "Big" because it is over 4,000 sq. miles). It is subdivided into 9 main areas: the Kohala Coast which includes North and South Kohala, Hamakua, North and South Hilo, Puna, Kau, and North and South Kona, which covers almost the entire West side of the Big Island. Stretching over 60 miles of coast, Kona has some of the most beautiful beaches on the island.
Living in Kona: Weather
Before deciding to move somewhere, getting informed about weather conditions is a definite must! In general, Kona conforms to the Hawaiian stereotype: there is a lot of sun and it is hot and pleasant. During the summer, from April to around October, the sun is shining all day and rain is rare. This also means that this side of the island can get pretty dry, as it is largely shielded from rain-bearing clouds. While this may not be great news to gardeners, it is one of the things that people love most about the island. Being on the western side of the island, one of the benefits of living in Kona is watching the sun set over the ocean. Neither too hot nor ever too cold, Kona seems to have pleasant, summer weather year-around. The coldest month, January, sees temperatures around 71F, while the hottest is August when the average temperature is just over 77F.
Living in Kona: Employment
When deciding to move to Kona, it's a good idea to have a job secured first. One of the greatest disadvantages of living on Hawaii's Big Island is that unemployment can be high, and competition for jobs can be fierce. If you are looking for work in sectors such as tourism, healthcare, food service or retail, then you may have an advantage since these are the local industries with many jobs. With such amazing living conditions, it is no surprise so many people want to move to Kona and find a job there—so put luck on your side and start job searching well ahead of time. And of course, if you can work remotely or freelance, then Kona living can be perfect for you.
Living in Kona: Renting
Renting in Kona isn't cheap. Although the Big Island is actually a lot more affordable than Hawaii's smaller islands, rent prices for homes or condos remain above average compared to other states. Expect to find a one-bedroom property for between $1500 and $2000, and upwards of $1700-$2,600 for a two-bedroom. These rates depend on if it is a condo or house and the location. For the sake of comparison, the average price of rent is even more for Honolulu.
Living in Kona: Living Off The Grid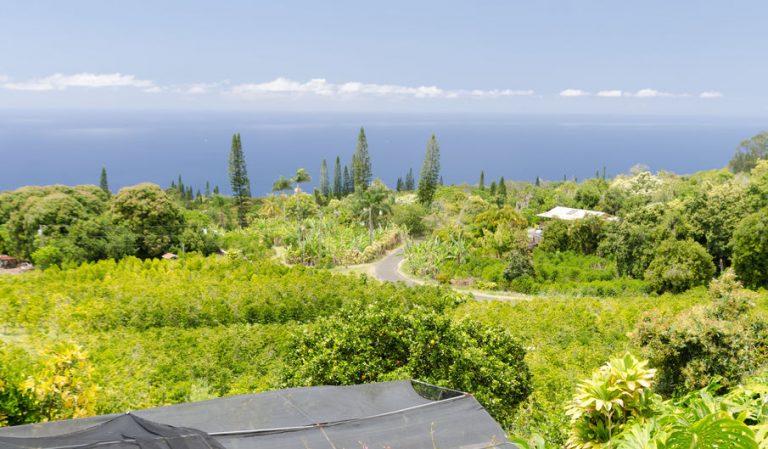 For those choosing to live off the grid, Kona offers a wealth of opportunities. In fact, Hawaii as a whole is very attractive to those seeking alternative lifestyles and housing solutions. And with such hospitable climate, it isn't surprising that so many people make off-grid living a reality on Hawaii's Big Island.
Living in Kona: Living Expenses
Living in Kona isn't terribly different from living in most of the U.S. in terms of the shopping experience. You will find classic stores such as Target, Starbucks and Costco, and products for the same prices.
One positive thing about living in Hawaii is that the cost of healthcare is less than on the U.S. mainland. The Big Island has a great healthcare system, that is affordable to all, meaning you can pay less. This is especially good news if you are regularly struggling with health issues.
Living in Kona: Schools
In terms of schools, Kona is home to a few large public high schools and middle schools. None of them rank particularly high, and most of them face severe issues in terms of funding, grades and teacher numbers. As a general rule, parents don't bring their children to Hawaii for them to get the best education! However, if you are confident in your children's abilities to do well regardless, or if you want to homeschool or send them to private schools, then Kona remains a good option. Hawaii is actually home to the largest proportion of privately educated pupils. Be aware however, private schools in Kona can be very costly, and are a privilege only few can afford.
Living in Kona: Transportation
Kona is home to a large airport: Kona International Airport. It provides steady connections to the U.S. mainland, to Alaska and Canada, as well as to Asia.
Like the vast majority of the U.S., Kona is easy to navigate with a car, which is still the preferred mode of transportation for most of its inhabitants. However, more and more people are making the switch to bicycles to cover short distances, with electric bicycles becoming increasingly popular on the Big Island. This also reflects a general trend toward eco-friendly attitudes, as the Kona locals like to make an effort to be green in their day to day lives.
In terms of public transportation, Kona does have a public bus, the Hele-on service which is affordable and connects the island very well. The only downside is that buses are infrequent, meaning you may have to wait quite a long time before getting the connection you want. As those buses mainly help commuters get around, there are a lot more trips happening on mornings and evenings, but not so many during the daytime.
For those who like using taxi applications the likes of Uber and Lyft, you will be glad to know that they are very much available and working in Kona.
Living in Kona: Hiking
For nature lovers, living in Kona can be a dream come true. This beautiful side of the island is one of the best places to go hiking, and to explore a few memorable sights. For starters, let us name the Puuhonua o Honaunau National Historical Park, a huge domain with a rich history which any resident of Hawaii could benefit from learning about. Other great hiking places include the Kekaha Kai State Park, the Pu'u Wa'awa' Cinder Cone Trail (which is a harder hike but well worth the effort), and Cook's Monument Trail. Whether you're a real athlete, an elderly person, or you're taking your children with you, there are plenty of hikes for everyone in Kona, making it a region you truly cannot get bored with.
Living in Kona: Beaches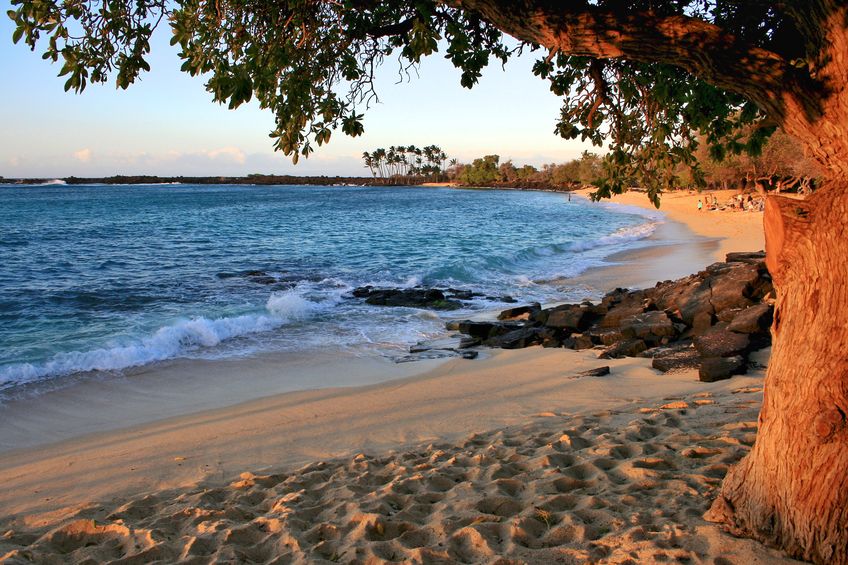 Of course, one of the main reasons why people choose to move to Kona is to be close to gorgeous beaches. Luckily, Kona has a great variety of beaches, from white sand to black sand, cliffy beaches, flat beaches, calm beaches, and wave beaches. There is something out there for everyone. In fact, driving on the Kona coast will give you great opportunities simply to stop and enjoy a delightful beach walk.
Living in Kona: Surfing
Many people also choose to move to Hawaii for the amazing surfing scene. Kona isn't quite a dream destination for surfers, but it is still a place with some hidden gems in terms of surfing spots and beaches. This side of the island is also home to a few surfing schools where you, or your children, can learn more about the very typical Hawaiian sport.
Living in Kona: Snorkeling
If snorkeling is a hobby of yours, then Kona is a great place to live. Kahalu'u beach is actually one of the nicest places in the country to practice snorkeling, and one you'll be coming back to time and again if you indeed decide to move to Kona.
Living in Kona: Fitness Activities
Of course, water sports are a real highlight of the Kona coast, but for sporty people with other interests, Kona is still a great part of the island to live on. There are beautiful areas to walk in, a lot of yoga classes, and a few different sports clubs that you can join. Kona is also home to some very large and well-equipped gyms which will make all fitness lovers and weight-lifters happy. Overall, it's a place where it feels good to be active, and which will encourage you to get out of the house!
Living in Kona: Nightlife
Because it attracts so many tourists, the nightlife in Kona is one of the best on the Big Island. However, don't come in expecting massive night clubs and Irish pubs. Kona has a nightlife of its own which is more focused on relaxed, seaside bars. Some of the best places to go partying are simply small restaurants that transform into bars and nightclubs at night. The size of these places makes for a more-intimate experience, and you may find yourself quickly getting used to chill night outs in a courtyard, rather than a boisterous nightclub.
Living in Kona: Restaurants
From Hawaiian food to barbecue to sushi, the food scene in Kona is very much what you would expect of a popular tourist destination: it is varied, delicious, and changes very regularly. And if fine-dining is more your scene, then the Kona coast has a lot to offer too, with some typical Hawaiian cuisine and French specialties that have made the restaurants on this side of the island famous.
Kona Living and Tourism
One of the challenges of living in Kona is that, yes, it is a tourist destination. Of course, this is ideal if you are looking to work in the tourism industry. But if getting a real feel for Hawaiian life is a must for you, this could be an issue. What is it like living in a tourist town? Let's look at a few pros and cons:
On the pro side, living in a tourist area means a lot of businesses and employment. If you are looking to work in food service, tourism, hospitality, or even as a surf or driving instructor, then Kona is a great place to earn an income. If you are someone who enjoys going on weekend tours, taking snorkeling lessons or going on organized tours, then living in Kona is also perfect. Also, the high number of tourists ensures that there is always something to do in the city, be it a food festival, live music in a bar, or a new restaurant opening. In short, being a tourist spot ensures that you won't get bored!
On the con side, living in a popular tourist spot is not for everyone. The type of tourists that come to Kona is varied. You won't encounter as many tourists if you are living in a rural area, or a bit outside of the touristy areas, but for those living near popular shopping or restaurant destinations, tourism traffic and noise could be a negative factor. Tourists can drive prices up for things like accommodations, food, bike or surf rentals. etc. As a local, you may find that you steer clear of tourist focused businesses.
So, What is it Like To Live in Kona?
Well, first of all it is a beautiful place that won't disappoint in terms of landscape or weather. Expect sunny days for most of the year and an endless array of beaches, hiking trails and parks to explore. In terms of hobbies, outdoorsy people will be delighted to live on such a beautiful natural island, offering many opportunities to hikers, surfers, swimmers and divers alike.
Finally, it is a tourist town with its downsides, but also a great place to go out for a drink or a meal. We hope that this insider guide has helped you realize just what living in Kona can be like, and everything that the West side of the Big Island has to offer!
My focus is on The Big Island – so if a move to Kona or Kohala are in your future, call me at 808-217-8500 and let's get started!