MOVING TO HAWAII FROM CALIFORNIA? HERE'S WHAT YOU SHOULD KNOW
Posted by Annette Mejia on Saturday, August 3, 2019 at 9:20 AM
By Annette Mejia / August 3, 2019
Comment
If you're planning at move to Hawaii from California, there are plenty of choices you need to make. Whether it's zeroing in on the items you need, deciding the time of your relocation, or choosing the right island that resonates with your lifestyle – there's a lot of research you can do before making your final decision.
While most individuals on the Mainland call the entire place 'Hawaii', such is not the case. Hawaii is an archipelago with different islands offering incredibly diverse lifestyles. Although you will enjoy the quintessential flavor of 'island life' regardless of your preferred spot, you will soon discover that every island comes with a unique way of life.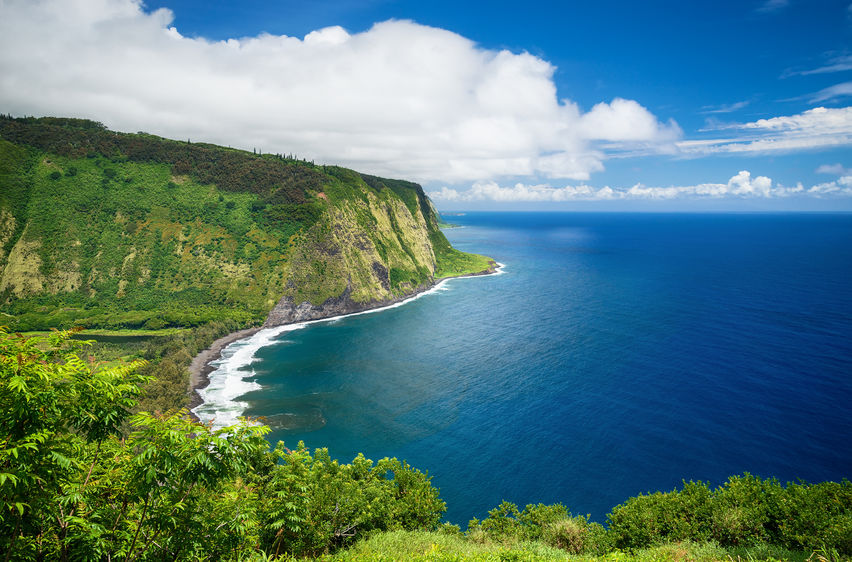 Top Hawaiian Islands to Live On
If your heart is set on the iconic Hawaiian Islands but you are still unsure about the right island, here's a run-down on your top options. Having vacationed in only a few spots gives you only part of the full picture of Hawaii. It might be worth it to visit a few other islands or destinations before deciding on where to move.
Live On The Big Island
Total Population (as of 2018): 200,381
Area: Up to 4,208 square meters
Topmost Point: 13,803 ft
The Big Island lives up to its name in being the biggest island of the Hawaiian Archipelago. Teeming with active volcanoes and iconic fishing sites, this island has plenty of open land for exploring. So, if you are someone who loves spending time on a quiet stroll, moving to the Big Island of Hawaii is an excellent decision.
Covering a total area of more than 4,000 square miles, this island is enormous, to say the least. The road lined along the perimeter expands to a whopping up 222 miles and that is not even the complete area. During a round island trip, you will cross multiple topographies. When it comes to jobs, the primary occupations include tourism, construction, and agricultural ventures.
Note that the Big Island is classified into the Kona and Hilo Side. While Hilso is tailored to locals, Kona primarily caters to the requirements of tourists. Both sides of the island feature an International airport which makes traveling from your new home easier. Plus, your family and friends from California will find more airlines and flight times available to them when they come to visit you!
Moving to Kona: Kona's terrain is dry, rough and rugged. Since rain isn't as abundant in this area, most people build their houses here. The beaches of Kona are beautiful and incredibly simple to access. Over the last two decades, some iconic resorts have also been developed around this area.
One of the biggest highlights of Kona is that it gets the maximum number of sunny days in Hawaii. The weather is a key reason why this place is more developed when compared to Hilo. Some common activities here include swimming, snorkeling, surfing and almost every other kind of water sport.
Moving to Hilo: This is a wet-weather region with an average annual rainfall of 125 inches. While the rain usually occurs during the evenings, brief showers are likely to pop up at any time during the day. If you're planning to live on the Big Island, you can take frequent strolls to Hilo. Being the greenest area of this island, Hilo is abundant in flowers, fruits, and every other type of natural vegetation.
While the beaches of Hilo are equally beautiful, they aren't as easy to access as the Kona beaches. If you are visiting in Kona, do take some time to venture to Hilo and its beautiful black sand beaches.
Activities to Try on The Big Island
If you're unsure about the activities to try on Big Island, here's a short list:
Take a nature tour at the Grand Circle Island
Go to a Luau
Try snorkeling with the Manta Rays
Check out popular attractions like the iconic Rainbow Falls
Spend your time exploring the Kaumana Caves
Live On Oahu Island
Population (as of 2018): 953,207.
Area: 1545 Kilometer square
Topmost Point: 4,060 ft
If you're looking forward to a city life rich in essential cultural resources, Oahu Island is an excellent option for your move to Hawaii. The island is known for its tall buildings and widely populated neighborhoods. Many iconic celebrities choose to live in Oahu. When it comes to jobs and housing options, Oahu takes the cake! The island also offers plenty of entertainment choices for residents and tourists. These benefits, however, come with a downside: this island isn't the cheapest. However, since many individuals find good employment, they can afford a home here.
Other than the price, traffic can be another downside of Oahu. But since the island lets you access everything you need (from Apple stores to fancy musical instrument stores) you can overlook this minor aggravation. Oahu is located at a proximity to Honolulu allowing easy access to the Honolulu International Airport so you can take a flight to leading global destinations from this airport. This also makes moving to Hawaii from California a bit easier since your friends and family can fly directly to you and not have to take a second flight to a different island.
One of the biggest highlights of the Oahu island is Waikiki Beach. Note that Waikiki is ideal for anyone who's looking for a classic western charm in their typical life as an islander. This area features open-air malls, exotic eateries and everything else that comes in between. It goes without mention that the retail offers specialty stores and boutiques. While the Oahu is certainly fun throughout the day, the excitement doubles up post-sunset with the beautiful music and nightlife.
Activities to Try in the Oahu Island
There are many activities you can try on Oahu Island. Here's a simple list for more perspective.
Take a road-trip on the island
Visit the Hanauma Bay for a snorkeling session
Tour the iconic Pearl Harbor
Take surfing lessons
Visit the Kuhio Beach
Taste the local cuisine from Giovanni's Food Truck
Indulge acai bowls or drink the special Lanikai juice
Try a swimming session in the Lanikai Beach
Feast on the iconic Wonuts
Live On Kauai Island
Population (as of 2018): 72,029
Area: 1,420 Kilometer Square
Topmost Elevation: 5,243 ft
Best known for its lush green vegetation, tourism is the primary support of Kauai. As with Hilo on the Big Island, the majority of Kauai is covered with flowers and has large populations of unique birds, turtles, and several varieties of fish. If you are planning to live in Kauai, it is best to make some friends as most people are spread across the island. This makes Kauai a great location for people who like quiet, alone time. People seeking solitude or to "get away from it all" when moving to Hawaii from California consider Kauai because of its relaxed way of life
Kauai is probably the "idea of Hawaii" that tourists who haven't visited the other islands have in their minds. Right after disembarking from your plane, you'd practically marvel at the sight of Kauai's small airport. It feels like an unspoiled island paradise. If you haven't visited any island before, you'd immediately feel like spending the rest of your life in Kauai. Although Kauai is hospitable and inhabitable, the options here are limited.
Activities to try in Kauai
If you're planning to live in Kauai and are wondering what activities to try, here's a list:
Cruise across the iconic Na Pali coast
Witness the aerial charm of Kauai on helicopter tours
Take an ATV tour to the Kipu Ranch
Witness the Southern Coast of Kauai on Zipline
Learn surfing at the Hanalei Beach
Try trailing at the Silver Falls Ranch
Snorkel in the Southern shores of Kauai
Participate in a sport-fishing session
Try a hiking tour at the Waimea Canyon
Live On Molokai Island
Population (as of 2018): 8,000
Area: 673.4 Kilometre Square
Topmost Elevation: 4,961 ft
Moloka'i is yet another spectacular island of Hawaii. However, unlike the other islands that are bustling with people, this one is relatively barren. The population of Moloka'i is just over 7,000 and the unemployment rate here is exceptionally high.
But while you cannot try any regular job at Moloka'I, this place is ideal for professionals who seek solitude in their respective jobs or plan on working from home. If you are a writer or anyone else who thrives in isolation, this island offers it all. Moloka'i covers a length of 28 miles and a width of 10 miles. It is comfortably nestled between Maui and Oahu islands.
Whether you are visiting the island or planning to live there permanently, you will need a 4-wheeler to access many places. Since most of the areas are bumpy and lined with rocks, walking and running here wouldn't be good exercise options.
Activities to Try in Moloka'i
There is a range of activities you can try in Moloka'I; here's a quick list:
Visit the Kepuhi Beach, Murphy's Beach, Pophaku Beach, Dixie Maru Beach, Puko Beach, Kawakiu Beach, Po'olau Beach and the Waialua Beach
Check out the Moloka'i Harbor
Take a trip to the Kalaupapa National Historical Park
Visit the St. Joseph Catholic Church
Opt for a Mule Ride
Visit the fish and diving center of Moloka'i
Witness the Moa'ula Trai
Live on Maui Island
Population (as of 2018): 166,348
Area: 1884-kilometer square
Topmost Point: 10,023 ft
Maui has a lot to discover and tourism abounds. Most of the residents of Maui prefer living in central and southern regions for the weather. The east and western parts do not have as many residents.
Tourism is the primary area of occupation here. There are, however, some opportunities in the construction industry. Since more elderly individuals are investing in homes around this island, the healthcare business is also picking up.
If you are fond eating out and live music, Kahului, Lahaina, and Wailea are the best nightlife spots. You can also visit Oahu and other Hawaiian Islands via a short flight from Maui. This island is one of the best spots if you have enough money to fly to other islands for shopping and parties. Often people relocating to Hawaii from California are used to this jet-setting lifestyle. The scenery is beautiful, and the residents are even better.
Activities to Try in Maui Island
If you want to live in Maui and are wondering how to spend your time, here are some options:
Go for a whale-watching session at the Lahaina Harbor
Try a kayaking and snorkeling tour at Turtle Town
Visit the iconic Maui Ocean Centre
Try a paddleboarding night tour
Check out the sunrise tour at the Haleakala National Park
Your Move from California to Hawaii
Now that you have an idea about some of residential areas, let's take a closer look at the lifestyle in the Hawaiian Islands. Below are some useful guidelines that'll help you plan your relocation to Hawaii so that it goes smoothly.
Buying or Renting a Home
Residential properties are slightly extravagant in Hawaii. The average home will cost you $600,000 or higher depending on the location and amenities you choose. Monthly rent will cost you around $2,500. Note that these prices might dramatically differ depending on the island you choose.
Health Insurance
As per the Hawaii Prepaid Healthcare Act, professionals working more than 20 hours every week receive health insurance coverage. Note that this coverage is likely to vary on your employment type (full-time/part-time).
Jobs
Since Hawaii has a high cost of living, unless you are retiring to Hawaii, you will want to find employment. Top industries here include retail, construction, healthcare, and tourism. The government and military jobs here are scarce. While the unemployment rate on most Hawaiian Islands is not high, you might experience issues in getting jobs outside of Oahu.
Schools
You can find a list of public schools in the official website of Hawaiian public schools: http://www.hawaiipublicschools.org. You will also find some good private schools. Note that it is important to check the ratings and other testimonials before choosing a school.
Pets
If you are planning to bring pets, check out these rules (http://hdoa.hawaii.gov/pi/pq/travel-shipping-information/importing-animals-to-hawai%CA%BBi-from-the-u-s-mainland/) before making the move. Note that Hawaii has stringent regulations when it comes to pets.
Cars
You can either buy a new car in Hawaii or get your current car shipped by a packing and moving company from California.
Flights to and from California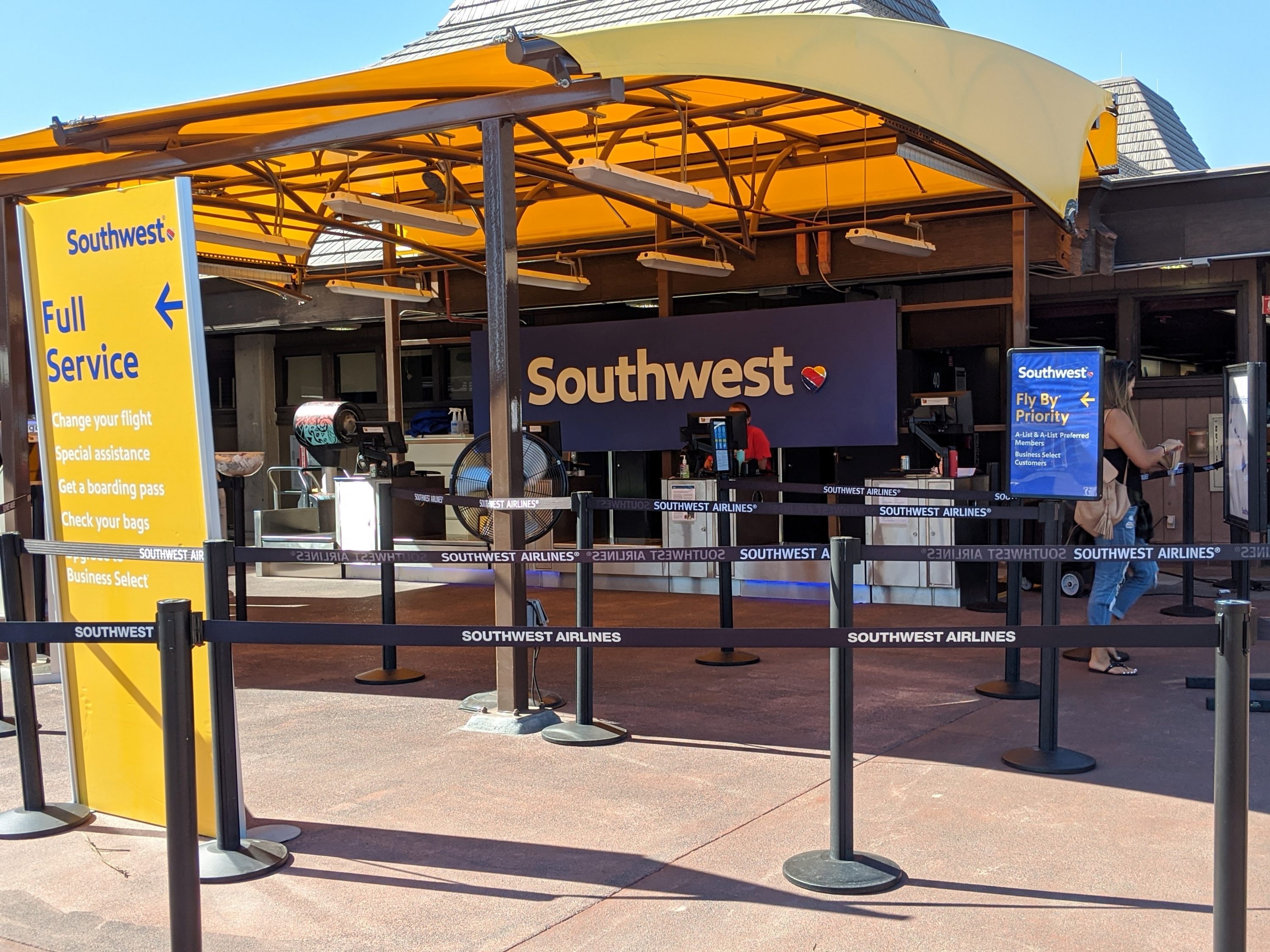 Traveling to the Hawaiian Islands is extremely easy from California. You can also opt for quick inter-island tours. Southwest airlines recently introduced flights from San Diego to Hawaii. Nonstop services to Maui and Honolulu were added subsequently. The airline also has a range of new routes:
Sacramento to/from Maui
Oakland to/from Kauai – and to/from Kona
San Jose to/from Kauai – and to/from Kona
For more information about the routes, check https://beatofhawaii.com/southwest-hawaii-airline-update/
Packing and Moving
Once you're done considering every other relevant factor, choose a quality packing and moving company to transport your belongings from California to Hawaii. The right company will transport your stuff safely within your desired timeframe.
Bottom Line
If you are looking for information on moving to Hawaii from California, you must be considering a move. Good for you! All the wonderful things you have heard about Hawaii are true – but you probably already know that since you have likely vacationed on our islands.
Now that you have decided to make every day feel like a vacation by moving to Hawaii, you should find a real estate agent who can help you. My focus is on The Big Island – so if a move to Kona or Kohala are in your future, call me at 808-217-8500 and let's get started!