Moving to the Big Island with Your Remote Job
Posted by Annette Mejia on Saturday, August 26, 2023 at 8:10:48 AM
By Annette Mejia / August 26, 2023
Comment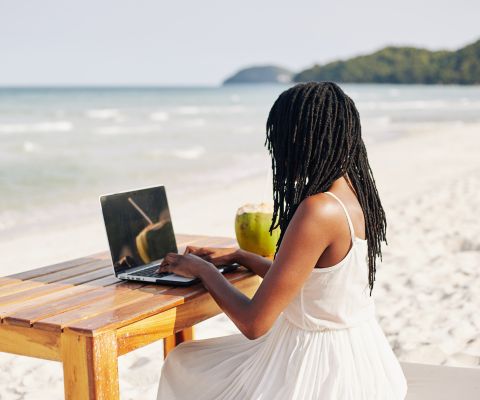 Moving to the Big Island of Hawaii as a young professional working remotely is a dream for many people. The lush landscapes, pristine beaches, and vibrant culture make it an appealing destination for those seeking a change of scenery while maintaining their careers.
If you are considering buying a home on the Big Island, we can help you find the right fit for you. Whether you are looking for your dream home or downsizing to make your dream a reality, we are here for you. Contact us any time to learn more.
Why the Big Island?
The Big Island is the largest of the Hawaiian archipelago. It boasts an array of diverse ecosystems, from lush rainforests to barren volcanic landscapes, which offer a never-ending list of activities for outdoor enthusiasts. But beyond its natural beauty, the island's cultural richness, friendly locals, and sense of community are equally enticing. As a remote worker, the appeal of working from such a picturesque setting is irresistible.
It is also the Hawaiian island with the most affordable real estate, making it appealing for those dreaming of living in Hawaii while keeping affordability in mind.
Where on the Big Island?
Before making the leap, you will need to decide where on the Big Island to settle. Each region offers its own unique charm. The west coast, with towns like Kailua-Kona and Waikoloa, offers a more resort-like atmosphere, with upscale dining and shopping options.
The east coast, centered around Hilo, is known for its rainforests and waterfalls. Hilo is a popular choice for young professionals moving to the island due to its affordability, slower pace of life, and vibrant local culture. Plus, the breathtaking natural surroundings made it an ideal choice for balancing work and leisure.
Setting Yourself Up for Success
Making the shift to working remotely from Hawaii requires some strategic preparation in order to set yourself up for a successful experience. For any remote professional, creating a productive workspace at home is crucial. As you search for homes for sale on the Big Island, keep your workspace in mind. It's important to note that while the Big Island has improved its internet infrastructure over the years, it's still not as fast as what you might find on the mainland. However, it's more than sufficient for most remote work needs.
One challenge that remote workers on the Big Island may encounter is the time difference. Depending on your location, you could be several hours behind the mainland. This can affect meetings and communication with colleagues. However, with proper time management and clear communication with your employer or clients, this can be easily overcome. It often means starting your workday earlier to align better with your team's schedule.
Work-Life Balance: Remember Your "Why"
One of the most common reasons for relocating to the Big Island as a remote working is to improve my work-life balance. The island's natural beauty and outdoor activities make it easy to unwind after a long workday. On weekends, residents can explore the island's numerous hiking trails, relax on the beaches, and engage in water sports like snorkeling and surfing. The island's laid-back atmosphere encourages a slower pace of life that helps maintain a healthy work-life balance.
Don't forget the reason you are making this shift in the first place. Allow your lifestyle to shift to provide you with the balance you are craving, and take full advantage of this beautiful location.
To learn more about moving to the Big Island, contact us any time.