Plan a Stress-Free Vacation with Friends on the Big Island
Posted by Annette Mejia on Wednesday, April 19, 2023 at 3:43:23 AM
By Annette Mejia / April 19, 2023
Comment
Traveling with friends can be a great way to bond, but there are also a few common hiccups along the way that you will want to avoid. When vacationing with friends goes wrong, it can damage the friendship; when it goes right, vacationing with friends can be the start of some of your favorite memories. We have a few tips to help you plan a stress-free vacation with friends that have you headed home closer than ever.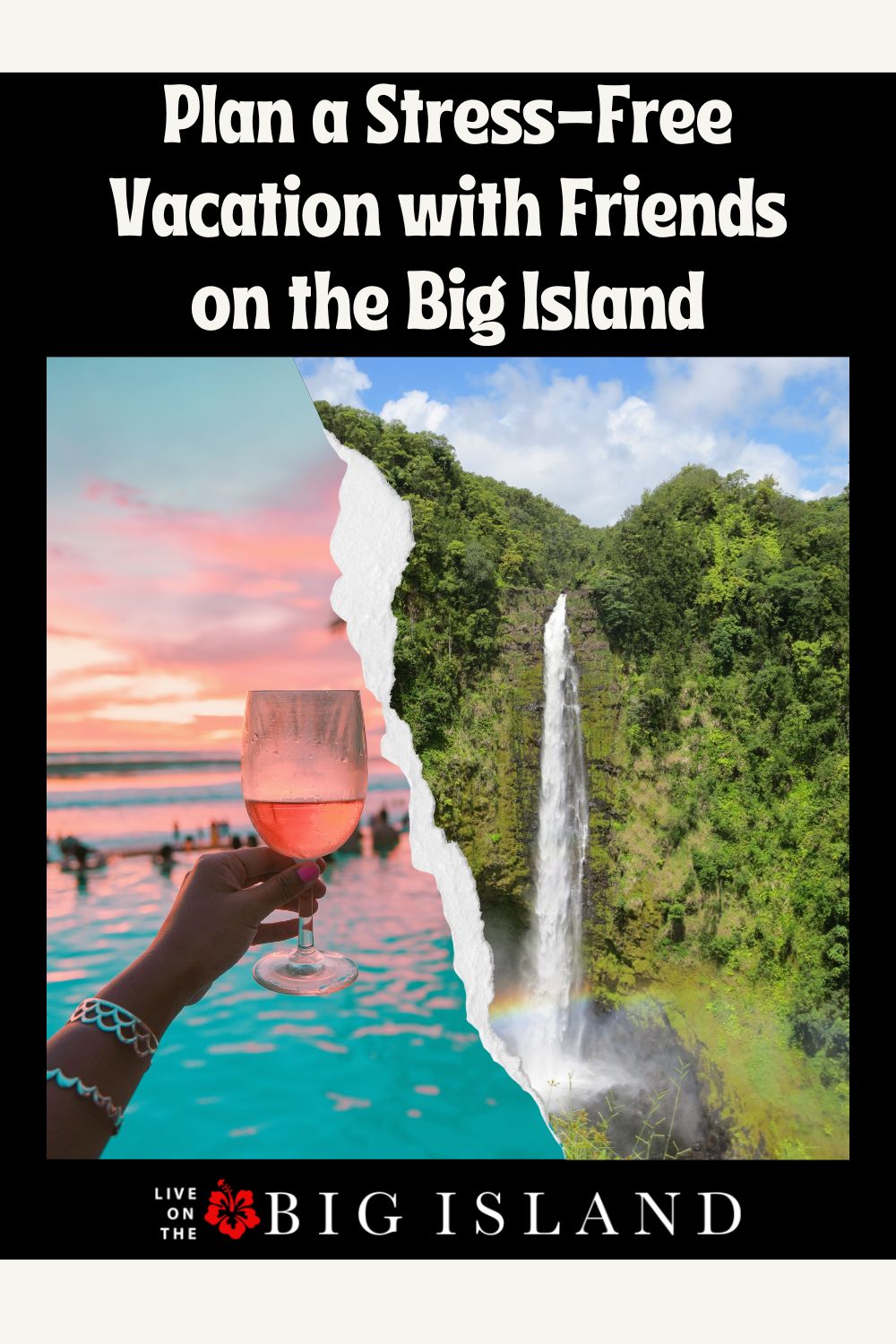 1. Be upfront about your budget
One of the stickiest potential pitfalls for planning a trip with friends is money. Avoid someone ending up paying more than their fair share, or being the victim of some sticker shock when it's too late, but being upfront about how much you want to spend from the beginning.
We know talking about money can be awkward with friends, but chances are they will be glad you brought it up first. Let everyone know whether you plan to eat out or cook in the vacation rental, how many nights you can afford to take off work, and how you plan to spend your time in the destination.
2. Find out if you all prefer a detailed itinerary or a wide open schedule
Everyone has a different style of vacationing. Some people love to plan out detailed itinerary months in advance, researching all the best spots in town to avoid any hint of FOMO. Others would rather check in to the vacation rental and chill for the entire trip, only leaving when a spontaneous mood strikes.
Find out how everyone prefers to vacation so that there are no assumptions or hurt feelings. If you don't have the same vacation schedule style, no problem! Just let each other know so that you all know what to expect.
3. Delegate meal planning
Whether you decide to eat out, prepare meals at home, or a little of both, it will help to plan ahead. Delegate meal planning by deciding who is in charge of bringing groceries or picking restaurants.
For example, you might divide up the meals you plan to eat at home and each take your portion, planning what to make and bringing the groceries you will need. Maybe you each want to handle your own breakfasts, but plan to make dinner for everyone else one night during the trip. The key is talking beforehand to avoid the annoying "what's for dinner" conversation once you get there.
4. Make sure everyone understands the contracts
When you book the place you're going to stay, make sure everyone is in the loop with all contracts. When everyone understands the deposits, the check out times and protocols, the parking situation, and any other relevant information, you can all be equally responsible for them and avoid frustration at the end of the trip.
5. Choose a destination that is convenient for everyone
Choosing the right place to vacation is obviously a key component of planning a fun friend trip. If you and your friends live anywhere on the west coast, a trip to the Big Island is as close as you can get! If you have friends all over the country, the travel times will increase but will soon be forgotten once everyone is in the pool with a drink in their hand.
Consider looking for rental homes and vacation properties with amenities that works for everyone. These might include:
Pools and hot tubs
On-site fruit trees and walking paths
Sun deck or somewhere to lounge
Larger outdoor space so everyone can sit around the table, fire pit or pool and relax and talk
Inside space suitable for everyone to chill
Big enough kitchen to accommodate several people in the space at once time
Enough bedrooms so everyone has their own space to escape to when overwhelmed
Close distance to shopping, dining and amenities
Finding the perfect vacation setting for a retreat with friends is easy on the Big Island. Give me a call. If you're looking to invest in a home on the Big Island, I can help with that too!