Pros and Cons of Moving to Hawaii in 2023
Posted by Annette Mejia on Monday, June 5, 2023 at 6:59:27 AM
By Annette Mejia / June 5, 2023
Comment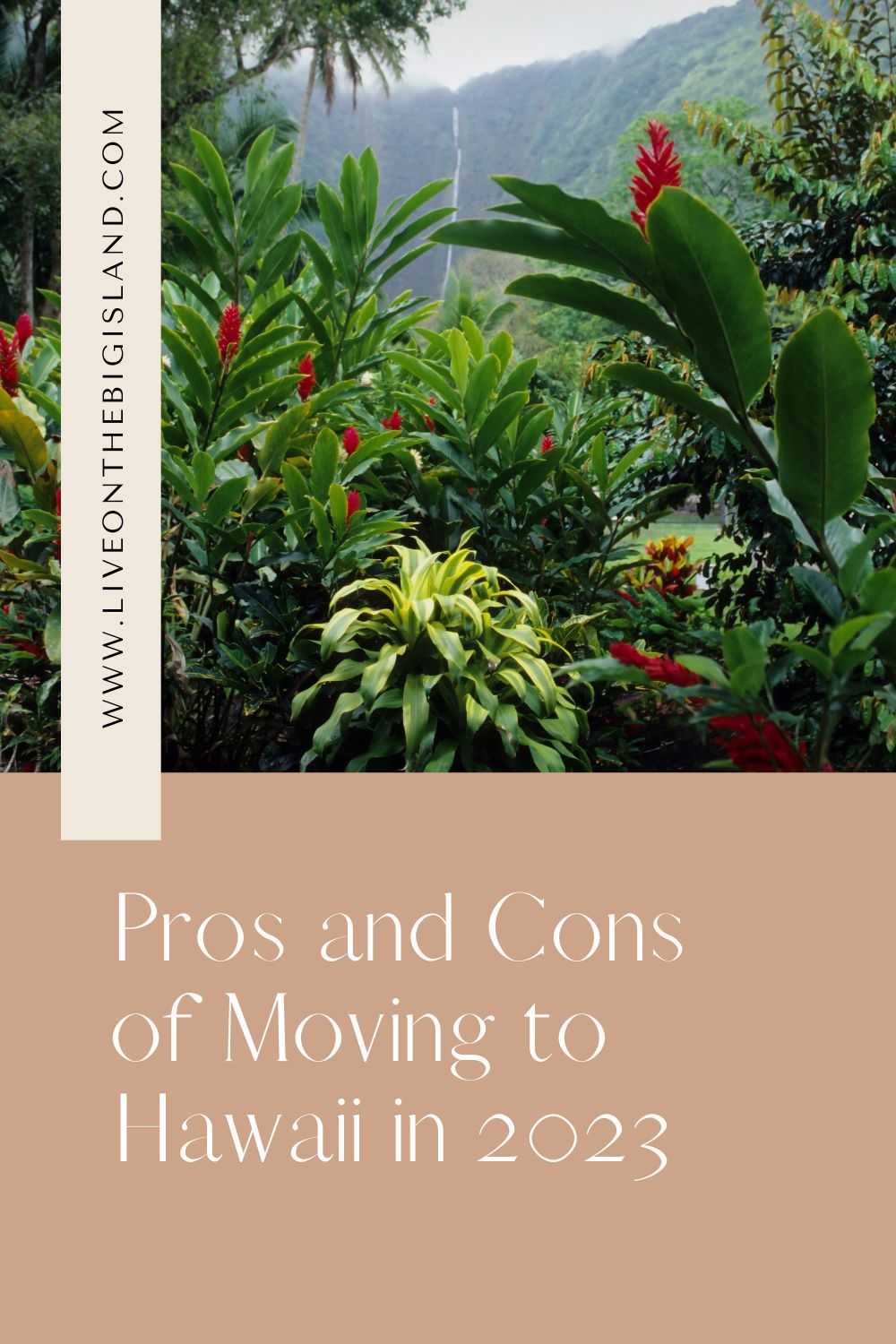 Moving to Hawaii is a long time dream for many people, whether it is to embrace a new lifestyle, retire in paradise, or just enjoy a change of scenery and a new climate. If you are considering a move to the Big Island in 2023, there are some pros and cons you should consider to determine if it is the right move for you this year.
We are always ready to help you find homes for sale on the Big Island that will meet your budget, needs, and presences. Let us know how we can help by contacting us any time.
The Weather
The Big Island offers more diverse weather than you may think. Of course we picture warm, sunny beach days when we imagine living in Hawaii, and there are plenty of those. However, the Big Island actually has 11 of the 13 sub-climates in the world so that you can experience far more diverse climates than you may have expected. The closer you are to sea level, the warmer the temperatures will become. Some parts of the island are windy and dry while others are more tropical and humid.
Cost of Living
It is no secret that the cost of living in Hawaii is higher than almost anywhere else in the nation. This is related to the nature of living on an island, where supply for housing is inherently limited by the space, and where nearly all goods must be shipped in and are dependent on fuel costs and shipping expenses.
The good news is, if you want to live in Hawaii and are looking for ways to make it more affordable, the Big Island is your best option. It is the island with the lowest cost of living and the most affordable real estate.
Hobbies and Lifestyle
When you live on the Big Island, you can embrace a totally new lifestyle with many new hobbies. One of the cons of living on the Big Island might be leaving behind some of the hobbies you enjoy, like winter sports. However, there are so many new things to embrace while living in Hawaii that you are likely to find the trade-off more than worthwhile.
Living in Hawaii makes having a healthy and active lifestyle easy. It is simply part of the culture to spend lots of time outside, whether you are enjoying the beaches, golfing, hiking, fishing, riding a bike, or just taking in the breathtaking scenery that draws tourists from around the glove. Taking up a new hobby in Hawaii is easy and can transform your lifestyle.
The Infrastructure
There are both pros and cons associated with the infrastructure on the Big Island. Some of the pros include:
Well maintained roads
Easily accessible public transportation with the island-wide bus system
Plenty of bike paths
There are also some cons to keep in mind:
Traffic can be intense during rush hour
Lots of road construction is ongoing to eventually mitigate some of the traffic
Water supply, as many homes on the Big Island rely on their own rainwater catch systems that will be significantly affected if the island is without rain for a while
Some parts of the island do not have trash pickup, and require residents to bring their own garbage to the landfill
With the exception of Hilo and Kona, residents do not have mail delivery and need to drive to their post office box
The Volcano
One factor on many peoples' minds as they consider moving to the Big Island is the potential danger of living near the volcano. If you are asking yourself if it is safe to live on the Big Island, check out our post on how dangerous the Big Island really is.
Spoiler alert: it really isn't any more dangerous than living in most other places on the globe. There are actually many benefits of living near a volcano, including fertile soil and a beautiful place to hike and explore just minutes from home.
To learn more about moving to Hawaii in 2023, contact us any time.