REASONS TO LIVE ON THE BIG ISLAND OF HAWAII
Posted by Annette Mejia on Saturday, July 27, 2019 at 9:25 AM
By Annette Mejia / July 27, 2019
Comment
If you are like a lot of people, you are probably thinking of Hawaii primarily as a tropical getaway for vacations. However, it is also a wonderful place to live and work. Of course, Hawaii isn't just one place; it is an archipelago of islands. For many people, Big Island Hawaii is the right choice. Below are some of the reasons you may want to live on the Big Island.
The Climate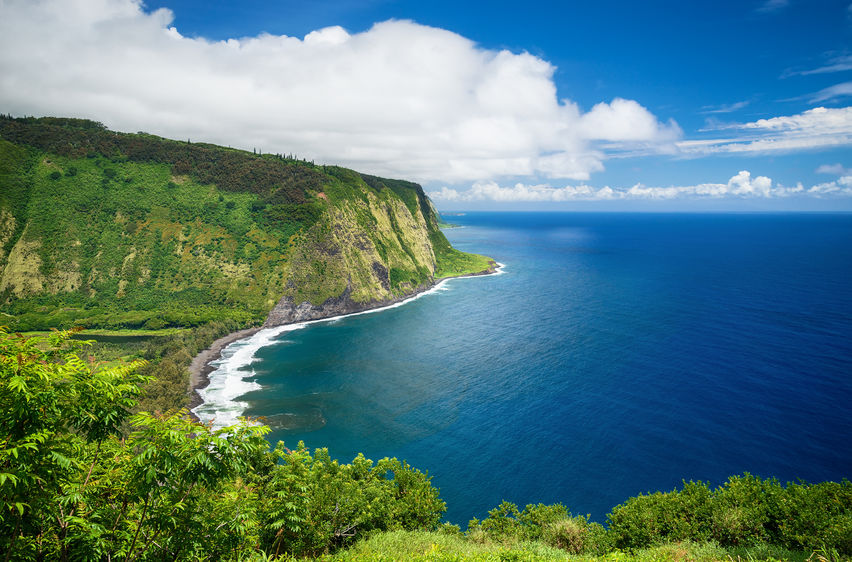 The weather is probably the first thing that comes to mind when you think about Hawaii. What may surprise you is the complexity of the Big Island's climate. Although Hawaii is in the tropics, the Big Island features numerous sub-climates.
On the west side of the island, there are black lava flows from the volcano. It makes that side of Hawaii quite hot. However, there is also often a strong breeze coming in off the ocean.
On the eastern side of the Big Island, the flora is much denser and there is a lot more rain. It forms a tropical rainforest sub-climate.
At higher elevations, the island is surprisingly cool but close to the coast it is very warm. In short, you can experience pretty much every type of weather imaginable by simply traveling around the island.
In the areas that most people live, the temperature remains a pleasant and comfortable temperature all year round. It rarely gets exceptionally hot. The warmest recorded temperature is 100 °F, tied with Alaska for the lowest record high. If you live on the Big Island, expect to enjoy nice weather a lot of the year but without getting bored due to the variance around the island.
Culture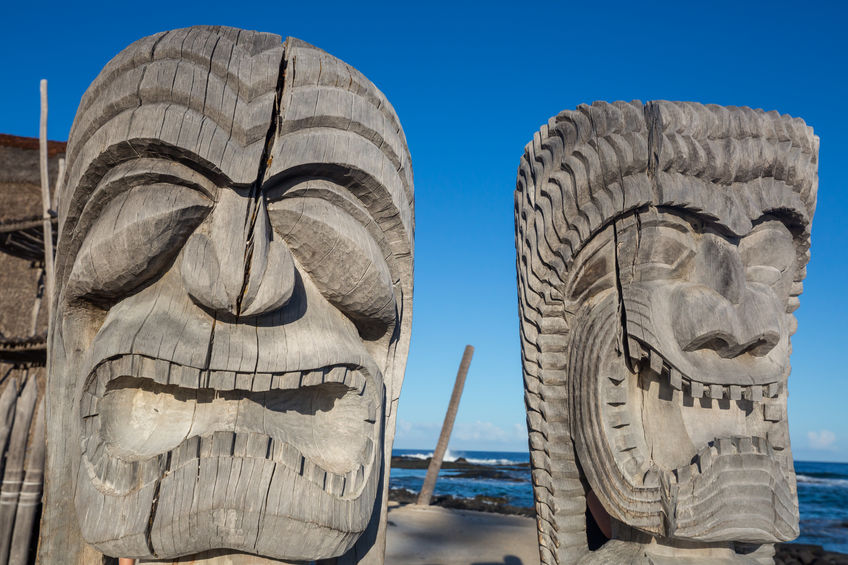 After the tropical weather, the next most notable quality of Hawaii is its island culture. Hawaiian culture is generally very warm and fun-loving. The people are friendly and helpful. This is especially true if you make a genuine effort to understand and respect the local customs and ways of living.
Hawaiian culture is very rich and vibrant. Many of the archipelago's residents, especially people of Hawaiian descent, are very dedicated to preserving and continuing traditional culture and language. This means that there are a lot of new and interesting things to do on Big Island Hawaii that you won't experience anywhere in the rest of the country.
The word aloha is emblematic of the Hawaiian culture in many ways. It is often used as a simple greeting but is more meaningful to native Hawaiians. It can loosely be translated to love, compassion, affection or kindness. Welcoming people with love and compassion is very Hawaiian, even though the cultural significance of the word is actually far more complex.
It is important to note that Hawaiian culture is very heavily influenced by Polynesian culture, more so than it is by American culture in many ways. So, things can be a little different compared to the mainland. For many people who live on the Big Island, it is a welcome and pleasant change from the way things are done in other states.
Nonetheless, it can take a little getting used to before you feel totally at home. The culture isn't just about festivals and events, it also has a great impact on how people interact in their day-to-day lives. If you try to learn and participate respectfully, most people will appreciate your effort and will be happy to help you navigate life on Big Island Hawaii.
Nature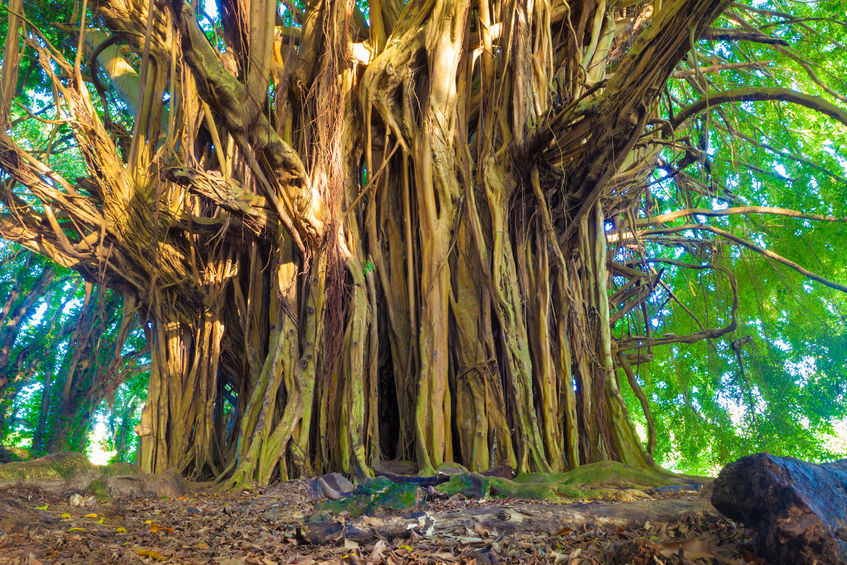 Big Island Hawaii is naturally beautiful. Furthermore, there is a lot more to the island than just resorts. In some parts, the flora is so dense and omnipresent, you can't see the neighbors from your house. Of course, there's a lot more to love about Hawaii's natural attractions than just their presence.
Bright, Starry Nights:

As you may know, Big Island Hawaii is home to one of the country's most important observatories. This is due to the amazingly clear skies at night. There are few places in the world that you can get such a magnificent view of the stars.

Clear Water:

The water of Hawaii is known for being pure and clear. This isn't just the ocean water around the shores, but also the drinking water. It gets naturally filtered by the volcanic rock the island is made of when passing through underground aquifers.

Fertile Land:

You may be surprised to learn that volcanos can produce some of the most fertile lands on earn. The Big Island is home to immense biodiversity of plants and fauna that feed on them. It even varies from neighborhood to neighborhood depending on which microclimate you are in.

Volcanos:

The volcanos that form the Big Island is truly incredible to behold. If measured from its base below sea-level, Mauna Kea is the tallest mountain in the world (Mount Everest begins above sea-level). The volcanos are truly majestic, and you could spend a lifetime exploring their intricacies.

Beautiful Beaches:

Of course, it is impossible to discuss Hawaii without mentioning the beaches. If you need a single answer to the question: why live on the Big Island? The beaches are the answer. There are plenty of activities to participate in including fishing, surfing, yoga and just hanging out with locals. Some people will set up tents and spend the weekend on the beach.
The island is a natural paradise. There is some much to see and do. Whether you are out for a hike or just going about your day, the natural beauty of Big Island Hawaii is a great reason to live here.
Lifestyle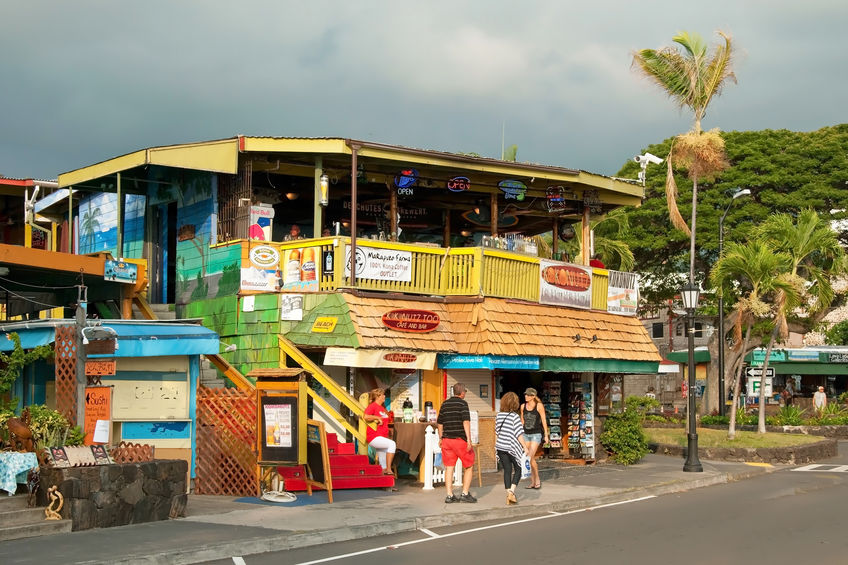 In the same way that Big Island Hawaii has a varied climate, there are also many different lifestyles. The Kona area in the west is a tourism hub. There are bars, restaurants, shops and more with plenty of activity, especially along the shore. The Hilo area in the east is much quieter and less densely populated.
There are opportunities to enjoy being alone with nature and there are opportunities to spend time with the people of the island. In many ways, life isn't so different from the mainland. After all, people go to work, run errands and otherwise do all the things that people need to do in our modern society. However, the positive culture and friendliness also permeate everyday life.
Additionally, a surprising number of people in Hawaii work outside thanks to the consistent weather. Even people who would normally work in indoor offices take advantage of lanai, tropical verandas. This can be a serious perk for anyone who is used to spending all day indoors. That isn't to say that no one works indoors, just that there are opportunities for getting outside that aren't common elsewhere.
For employment, the island's economy is largely centered on tourism and hospitality, healthcare, retail and education. These account for nearly half of the jobs on the island between them. The good news is that service work related to tourism stay consistently strong with 100,000 to 175,000 people visiting the Big Island each month.
In terms of safety, Hawaii has low violent crime due to the fact it is hard to escape justice on an island. Although other crimes are relatively high, the Big Island is largely a safe place to live, especially if you are thoughtful about where you go.
Affordability
Hawaii as a whole is not known for being affordable, with good reason. However, Big Island Hawaii offers some opportunities for managing costs that aren't available on the other islands. For example, there is a strong culture of buying and selling items secondhand which is supported by the county government. Additionally, grocery stores and farmer's markets offer great deals if look carefully.
The Big Island has some of the most affordable housing of the state. However, it is worth noting that housing is pretty costly in Hawaii compared to other states. In the Kona area, expect to pay around $1,200 a month for a one-bedroom apartment and $1,800 a month for a two-bedroom place. A studio may be closer to $700 if you find a good deal.
There are some hidden gems, especially if you are flexible about where you live on the island. The culture of the island tends to be friendly and helpful. So, you can likely get some assistance with locating a good place to live by asking around a little and making friends.
Moving to Big Island Hawaii
There are lots of reasons to want to live on the Big Island. It offers all the natural and cultural benefits of Hawaii without being too secluded. Many people have found new and better lives by moving to Big Island Hawaii. It can be hard to fully understand how different Hawaii is from the mainland until you experience it for yourself.
Live on the Big Island can help you move to Hawaii and find a home that is perfect for you. If you are considering buying a home on the Big Island, we can help you with your search. Living on Hawaii can be like enjoying a vacation every day of your life. Explore where you could live and what your life could be like with Live on the Big Island.