Retiring on the Big Island
Posted by Annette Mejia on Saturday, July 8, 2023 at 6:56:42 PM
By Annette Mejia / July 8, 2023
Comment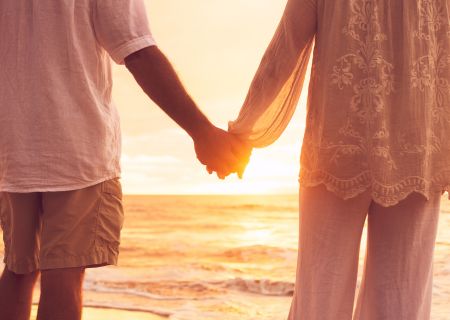 With its stunning natural beauty, welcoming community, and diverse recreational opportunities, the Big Island presents an ideal destination for those seeking a peaceful and fulfilling retirement. If you are considering a move to the Big Island for your retirement years, we can help.
Let's start by talking about the home you are searching for. Contact us any time to learn more about homes for sale on the Big Island and find your ideal property.
Retiring on the Big Island can provide the lifestyle you are dreaming of. Here are just some of the things you can expect to enjoy as a Hawaii resident.
Natural Beauty
One of the most prominent features of the Big Island is its breathtaking landscapes. From pristine white-sand beaches to lush rainforests and dramatic volcanic terrain, the island offers a diverse range of natural wonders to explore and enjoy. Retirees can spend their days strolling along the shoreline, swimming in crystal-clear waters, or simply basking in the sun, surrounded by the beauty of nature.
The Big Island is also home to several national parks, including Hawaii Volcanoes National Park, where retirees can witness the power of volcanic activity up close. Exploring the park's hiking trails, marveling at active lava flows, and discovering unique plant and animal species can be both educational and awe-inspiring.
Community and Culture
The Big Island boasts a vibrant and welcoming community. The local residents, known as "kama'aina," embrace the spirit of aloha and extend warm hospitality to newcomers. Retirees can immerse themselves in the island's rich cultural heritage, participating in traditional ceremonies, festivals, and arts and crafts activities. The Hawaiian culture values respect, harmony, and connection with the land, providing retirees with a sense of tranquility and a supportive community.
Outdoor Recreation
Staying active is key to making the most of your retirement years.
For those seeking an active retirement, the Big Island offers a wide range of recreational opportunities. Golf enthusiasts can tee off at world-class golf courses, surrounded by panoramic views of the ocean or lush tropical landscapes. Water sports such as snorkeling, scuba diving, and fishing are also popular on the island's pristine coastlines.
Retirees who appreciate outdoor adventures can explore the island's diverse terrain through hiking, biking, or horseback riding. From exploring lava tubes to hiking to hidden waterfalls, there is always something new to discover. The Big Island's diverse microclimates make it possible to experience everything from rainforests to arid deserts, all within a relatively short distance.
Health and Wellness
Health and wellness are essential aspects of an enjoyable retirement, and the Big Island provides ample opportunities to maintain a healthy lifestyle. The island is home to numerous farmers' markets and organic farms, offering a wide variety of fresh and locally sourced produce. Residents can enjoy a farm-to-table lifestyle, incorporating nutritious fruits, vegetables, and seafood into their diets.
In addition to the abundance of healthy food options, the Big Island offers various wellness practices rooted in Hawaiian traditions. From yoga and meditation retreats to lomi lomi massages, retirees can indulge in activities that promote relaxation, rejuvenation, and overall well-being.
The Big Island also provides excellent healthcare facilities and services. The Hilo Medical Center and the Kona Community Hospital are two major hospitals on the island, ensuring that retirees have access to quality medical care.
Ready to learn more about buying a home on the Big Island for retirement? Contact us any time.