Should I Buy a House or a Condo in Hawaii?
Posted by Annette Mejia on Tuesday, January 10, 2023 at 3:31:14 PM
By Annette Mejia / January 10, 2023
Comment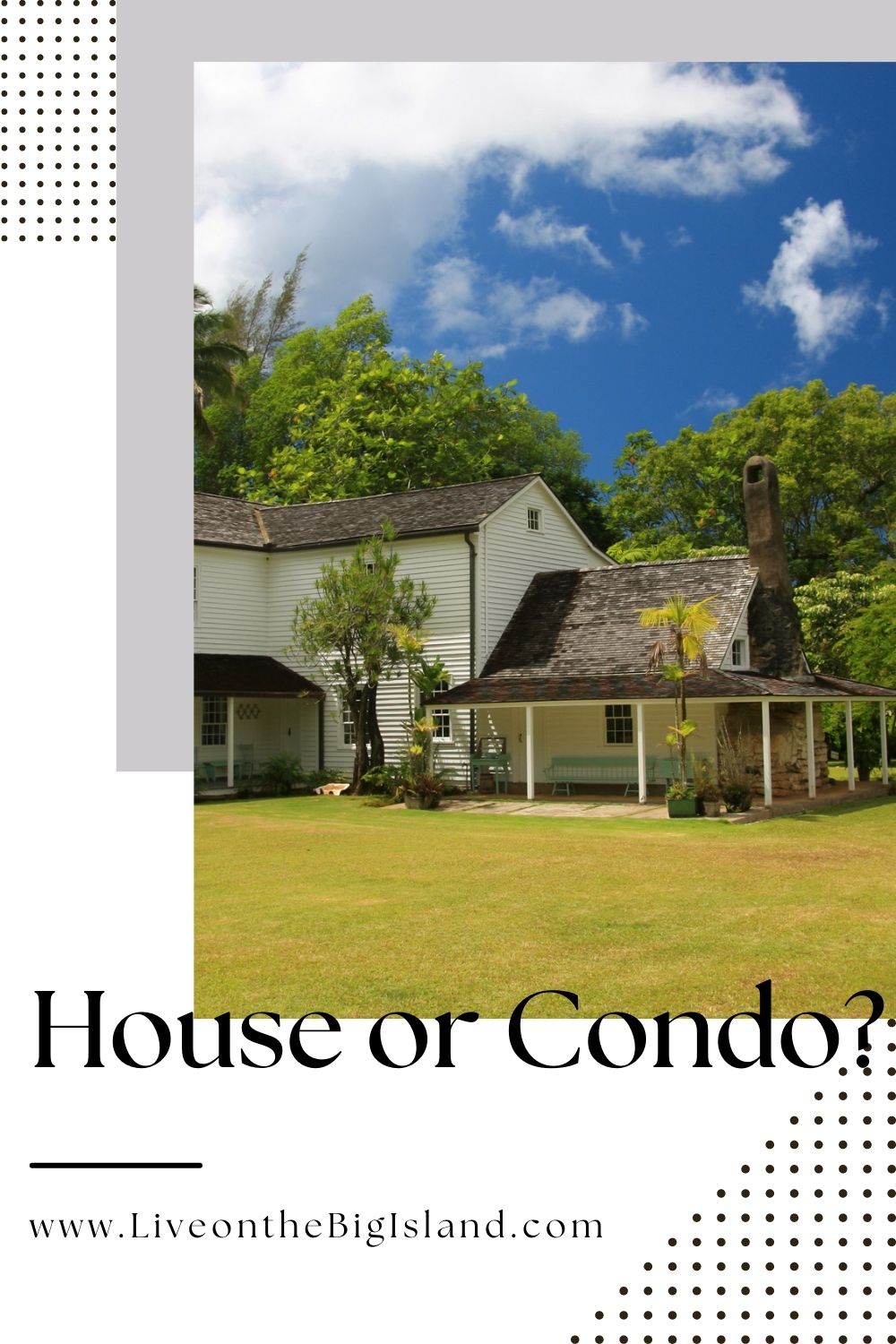 As you look for your home on the Big Island, you are likely to find both houses and condos that could meet your criteria and fit your budget. How can you choose between the two? There is no obvious answer, but consider these pros and cons of buying a house or condo to help you decide which is the ideal fit for you in this season of your life.
To learn more about finding your ideal home on the Big Island, contact us any time!
Lifestyle
Imagine the lifestyle you want and consider how it might fit with a condo and a house. When you move to the Big Island, are there any hobbies you hope to start up or continue? For example, if taking advantage of the amazing gardening conditions is on your list, you may want to prioritize a house with space for your dream garden. On the other hand, if you plan to spend as much time surfing as possible, you may want to opt for a lower maintenance home like a condo.
Maintenance
Generally speaking, a house will require more hands on attention and maintenance from you than a condo. Most condos will only require you to maintain the interior, rather than the landscaping, exterior walls, fencing, and walkways. While you will likely pay for this upkeep in your HOA dues, the predictable expense is easy to handle and many people enjoy not having to think or do anything about the exterior maintenance.
Amenities
Condos tend to offer more community amenities than single family home communities. While not always the case, consider how important amenities like a neighborhood pool, fitness center, or party room are to you.
Location
Spend some time exploring the Big Island, at least virtually, to get an idea of where you would like to call home. Many condos are located nearer to shopping centers, tourist areas, and more populated positions of the island. If you are looking for a home that is located in a more rural or secluded area, a house might be a better fit for you.
Consider what type of surroundings you would like your home to have and how far you would like the commute to work, the beach, or school to be. Once you have decided on a location or two that top your list, we can help you determine what homes in the area will best fit your other criteria.
Affordability
While not a hard and fast rule, condos are generally the more affordable choice for Hawaii real estate. The cost of a house will almost always be higher than a condo, but there are some details to keep in mind as you look at the budget.
Remember that a condo usually comes with a higher HOA fee than a housing community, which may have no HOA at all. You also need to find out if the condo is fee simple or leasehold, which will ultimately make a difference on the long term investment potential of the property.
If you are still unsure about the right direction to take for your home on the Big Island, don't worry. We are here to help you find that ideal property to call home. Contact us any time to get started on the hunt for your home sweet home in Hawaii.