Should I Sell Everything Before Moving to Hawaii?
Posted by Annette Mejia on Friday, January 27, 2023 at 7:25:37 AM
By Annette Mejia / January 27, 2023
Comment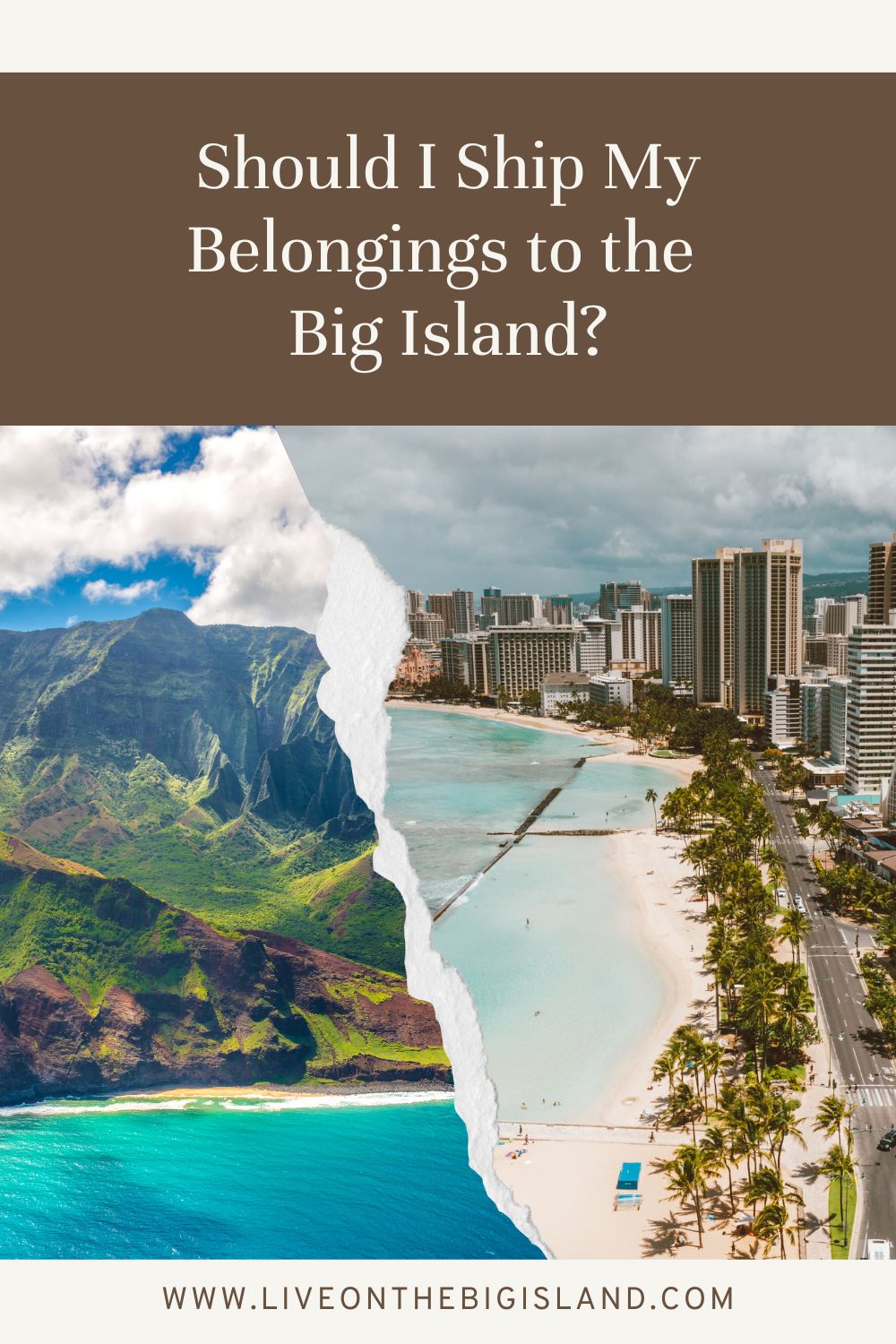 Even if you are an experienced mover, making the move from the mainland to Hawaii is an entirely different experience. Island life can be paradise, but there is also a learning curve and a transition period involved. For help finding your ideal home and getting connected with the resources you need on the Big Island, contact us any time.
Are you wondering if you should sell everything to avoid having to ship your belongings? Here are some things to keep in mind as you plan your move to the Big Island.
What should I ship to Hawaii, and what should I replace when I arrive?
Most people move their belongings to Hawaii in a combination of luggage and shipping containers. The items you need to have with you right away should be packed in suitcases to be brought with you to the airport, while the rest can be loaded on the shipping container.
Because you will pay for the shipping container based on the size of container you choose (usually a 20 foot or 40 foot container) and any hazardous materials shipped in it that cost more to ship, the less you bring, the less you will pay.
This means things that are easily replaced once you arrive on the island may be cheaper to purchase new than they are to ship to the Big Island.
Things you will want to ship over include:
Favorite furniture that would be costly or impossible to replace
Personal belongings of sentimental or financial value
Artwork, family photos, and any one of a kind belongings
Things you may prefer to replace include:
Household items
Cleaning supplies, including vacuums
Easily replaceable furniture
Some people recommend storing some of your belongings at a relative's home or storage facility on the mainland while you decide if you would like to replace them or ship them. Depending on your situation, you may decide this is your best option.
How long does it take to ship a car to Hawaii?
Some people choose to sell their car on the mainland and find a new one after moving to the Big Island. If you prefer to keep your car, you will need to plan on shipping it. On average, this takes 1-3 weeks.
There are a few ways you can go about shipping your car to Hawaii. If you live near enough to drive your car to a port, this can be the most cost effective method. Drive your car to the port, where it will be loaded on a ship and delivered to the port in Hawaii in a few weeks.
If you do not live near enough to drive your own car to the port, there are services available that will pick up your car from your home town and drive it to the port for you. This will cost a bit more, but may be worth it to save you significant time and planning during this busy season of life.
A third option is packing your vehicle in the shipping container with the rest of your belongings. This is a great option if you are concerned about protecting your car's exterior from seawater during transit, but it will likely cost more when the hazardous materials (e.g. gas and oil) are factored in.
What happens if my belongings are delayed?
The items you choose to ship to Hawaii from the mainland may not arrive when you expect. You will be given an estimated arrival date, but keep in mind that weather conditions, demand and staffing at the docks, and other factors beyond your control will determine when your belongings arrive on the island and when you can access them.
The best way to ensure that this does not become a stressful mess is to plan ahead. Any personal belongings that you absolutely must have should be packed in your personal luggage and brought with you on the plane over. Even if this means paying for an extra suitcase to travel with, your future self will thank you.
You may also want to plan on living in a furnished temporary home while you wait for your belongings to arrive. If you are not planning to replace your furniture and household items after moving, living in a vacation rental or something similar can allow you to plan on the expenses of this transition period rather than being stuck without essential items for an indefinite period of time.
The bottom line is: plan ahead, and assume the timeline is flexible. Perhaps it will work in your favor and your things will get to you earlier than you thought! But in case they don't, put a plan in place to be comfortable in the meantime.
Ready to begin the search for homes for sale on the Big Island? Contact us any time.