TECHNOLOGY HOMEBUYERS WANT IN 2019
Posted by Annette Mejia on Saturday, June 15, 2019 at 10:11 AM
By Annette Mejia / June 15, 2019
Comment
Whether you invest in homes to rent, flip houses, or want to purchase a house, smart upgrades are desirable for many reasons. New buyers want to buy homes with automation ready to make their lives easier. Flipping houses is faster when offering buyers a functional upgrade. Safety is a primary reason for installing these technologies whether selling the home or buying them for personal use. Here are five of the most popular smart technologies U.S. News recommends for 2019.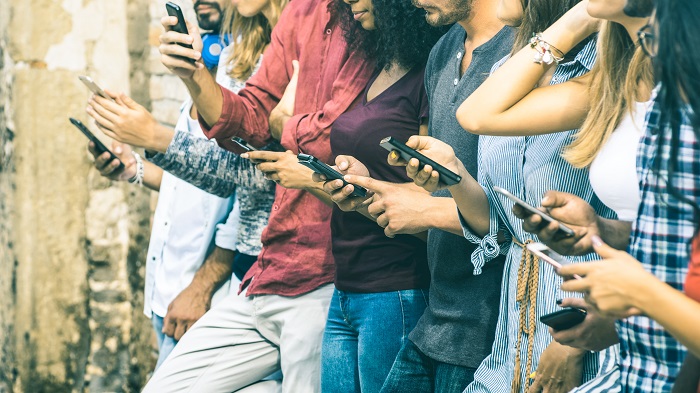 Smart Thermostats from Nest
This technology can reduce energy costs by as much as 15 percent. The Nest thermostats use phone apps to track family activity. When everyone leaves, the thermostat turns down the temperature to save energy and money. The system tracks household preferences like heating up the house before a toddler's bath time or ahead of an early morning alarm. With smart technology, this thermostat tracks regular temperature changes to keep the home warm at the appropriate times. It learns family schedules letting the house remain comfortable when the household is active and in the residence. U.S. News says this technology runs about $250.
Smart Lock from August
Coming in between $150 to just under $300, the August Smart Lock is a keyless entry mechanism making it possible for parents juggling kids, groceries, and baby care items to safely and easily enter the property. This technology makes it possible for owners to use the mobile app to unlock the house from anywhere in the world. For example, when the pool cleaner shows up mid-vacation, the homeowner can press a button and let the worker inside the gate. The upgraded pro version gives users more control with voice activation through Siri, Google Assistant, or Alexa. This technology might be helpful for wheelchair-bound residents who need a safe way to let in healthcare providers and aides regularly.
Smart Floodlight from Sengled
Sengled combines bright, security lighting with motion detecting software and night vision in one lighting and camera system. The bulb even allows homeowners to talk to pets when away from the property. Family members can communicate through the installed microphone and speaker. The mobile application lets the homeowner get notifications when movement is detected. The best part about this technology is it lets property owners monitor the house from anywhere. This product averages $150 per unit.
Teckin Smart Plug
An inexpensive upgrade that will catch a buyer's eyes is the Smart Plug from Teckin. At less than $25 on Amazon, this technology is a handy little feature. The Smart Plug allows homeowners to connect small or large appliances to the network via Alexa, Google Assistant, and Echo. The app allows property owners to schedule times to turn on humidifiers, coffeemakers, and in-floor heating by simply plugging the items into the Smart Plug. Homeowners can add lamps, televisions, stereo's, and any appliance with an electrical connection.
Hello from Nest
The Hello technology combines temperature control with household security features. A Smart doorbell provides high-quality video streaming for seeing who is at the door. Motion detection, night vision, and over 150 degrees of view are three key features of the Hello technology. Like the Smart Lock, this innovative equipment has a microphone and speaker letting the homeowner communicate with visitors. The system is adaptable with motion alerts and automated messages. Homeowners can go back and look at footage of the night before when security problems like robberies happen.
Benefits of adding technical upgrades to a house
Safety and convenience are the two primary features of the five most popular technologies for home automation this year. Wireless reach makes these systems accessible from mobile apps no matter where the owner is at the time. Making daily life easier for disabled individuals is a huge benefit of installing these systems in homes for sale. Tracking the times when family members arrive and leave is helpful for busy families. These technologies provide proof of theft in case of robberies. Some items also help homeowners save money on utility bills. Property owners unsure about how to incorporate these technologies can ask a Realtor about local market trends and what features a buyer may be interested in.
Everyone likes shiny, new toys whether it is in a house, a car, or an office. This equipment can make life easier for every homeowner. The best part about these technologies is none of them cost more than $300. When you want your property to stand out to potential buyers and appeal to the broadest audience, then adding smart upgrades can make your house the top in the neighborhood. Combining these features may ensure you have many visitors on open house day. When buying these technologies for oneself, the convenience and ability to protect the property are two of the biggest advantages. Mobile applications and online capabilities provide access whether the property owner is at work, on vacation, or sitting at a child's play. For more information about how advanced technology can help increase the value and sell your home, contact a local trusted Realtor.