THE BEST PLACES TO VISIT IN NORTH KONA
Posted by Annette Mejia on Thursday, July 4, 2019 at 9:42 AM
By Annette Mejia / July 4, 2019
Comment
The word Kona means the driest area in the land. North Kona is a spectacular place to explore and enjoy outdoor activities because of the low level of precipitation. Visitors may be familiar with the region because it is home to the Ironman World Championship each October. The area is known for producing exceptional coffee beans because of the fertile ground. The community even has a spot in music history, being named in a famous Beach Boys song.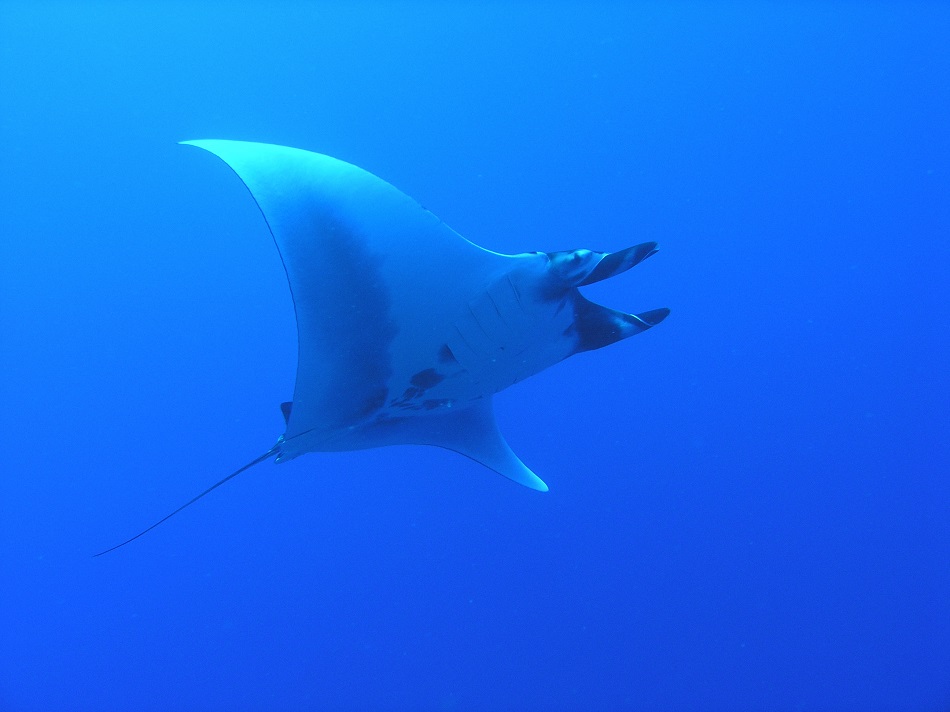 Kaloko-Honokohau National Historical Park
Watch Humpback whales explode from the Pacific Ocean as the migrate through the waters from November to May. Peak viewing season is between January and March. Catch a glimpse of the Hawaiian Green Sea Turtle or a gull, finch, grebes, egrets, ducks, and coots while you hike through the 1,160 lush, green acres of the Kaloko-Honokohau National Historical Park. The park sits at 73-4786 Kanalani St. number 14 and is open from sunset to sunrise. The visitor's center is open from 8:30 a.m. to 4:00 p.m. each day. It is free to enter the park.
Mauna Kea Summit
The Mauna Kea peak is almost 14,000 feet in the air. From the top, visitors can see Mauna Loa, the desert, and lava flows in the area. This trip is not a good idea for pregnant women and people with health or breathing issues because at the peak the air has 40 percent less oxygen. The drive up the volcano only takes two hours by four by four. Visitors are allowed to travel to the summit from half an hour before sunrise to half an hour after sunset. Groups larger than ten need special permission to travel to the summit.
Manini'owali Beach (Kua Bay)
This exquisite white sand beach is very popular. Arriving early is the best idea because the parking areas fill up quickly after sunrise. The beach is popular for boogie boarding, snorkeling, swimming, beach volleyball, and many other outdoor activities. It is open from 8:00 a.m. to 7:00 p.m. daily. Surfers flock to this area for the big waves.
Manta Magic on the Kona Coast
Spend four hours in the evening with a manta naturalist while watching manta rays feed on plankton. The excursion leaves from Honokohau Harbor at 4:30 p.m and 7:30 p.m. Trip guests meet weight and safety standards, so guides can only take out three or more guests weighing 275 pounds or fewer each. Each participant must have basic swimming abilities to take part. In in-climate weather, a rain check or full refund is given to visitors.
UFO Parasail and Adventures
Get a glimpse of Kona from a unique perspective at UFO Parasail and Adventures. Groups of six to twelve people go out on the boats for about an hour at a time. Attendees drop from 800 feet or 1,200 feet and dip into the ocean, so be prepared to get wet. Tours are given from 8:00 a.m. to 5:30 p.m. The minimum age to ride is five years old with no skill level requirement. Any local Realtor can tell you the company has offered these excursions since 1985.
Atlantis Kona Submarine Adventure
Take a trip under the sea to explore the beauty of Hawaii in splendid fashion. 48 people can fit on the submarine. It dips several times a day at 10:00 a.m., 11:30 a.m., and 2:00 p.m. every day of the week. On weekdays, a fourth trip at 1:00 p.m. gives more people the chance to see Hawaii's wildlife in their natural habitat. Children must be at least three feet tall to ride on the submarine. There is a narrator, submarine shuttle, and an optional hotel shuttle.
Historical Dinner Cruise to Kealakekua Bay
Take a romantic and educational trip from 75-5629 Kuakini Highway to Kealakekua Bay while capturing breathtaking views of the ocean at sunset. This three-hour trip includes a buffet dinner, a narrator, and live entertainment. Guests get one free alcoholic drink and have the option to purchase more during the cruise. This trip is accessible for guests in a wheelchair. Children must have adult supervision to go on the cruise. Learn about the Captain Cook Monument and other historical places on the 12-mile journey.
Wild Dolphin And Reef Snorkel
Swim with porpoises and see many varieties of tropical fish off the Kona coast. Hawaiian Spinner dolphins will captivate you as you snorkel. The trip begins at 8:00 a.m. and departs from Honokohau Marina North Boat Ramp. Light snacks and water are included along with a wet suit and snorkeling gear. A guide will offer instruction during the trip. Underwater cameras are available for purchase. The trip lasts about three hours.
See North Kona from a new perspective. Learn a little history, take in amazing views of the island, and try a new experience. Hawaii has incredible experiences your family will remember for a lifetime.