TIPS FOR MOVING OVERSEAS TO HAWAII
Posted by Annette Mejia on Saturday, August 31, 2019 at 8:05 PM
By Annette Mejia / August 31, 2019
Comment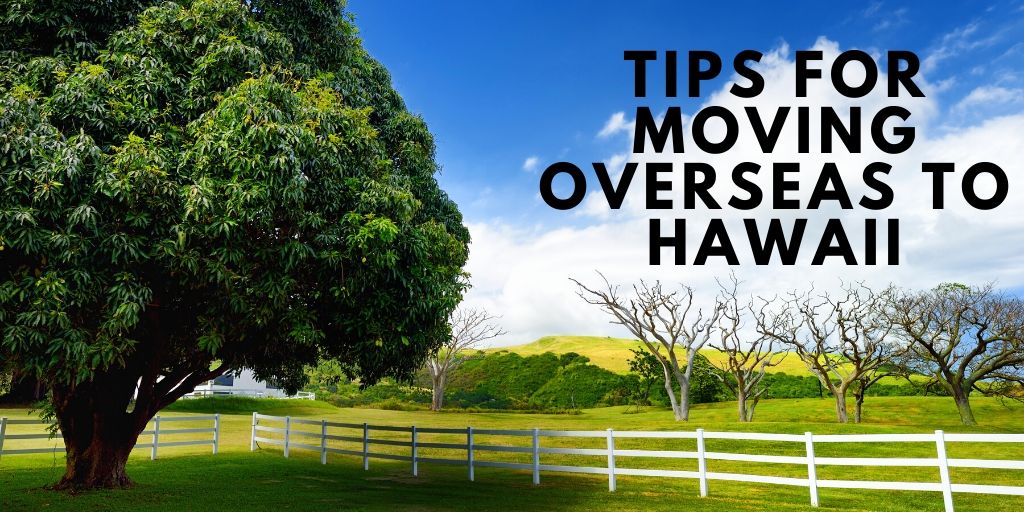 Tips for Moving Overseas to Hawaii – Hawaii truly is paradise. So many people visit and fall in love they begin to look into what it would take to move to the islands. Living in Hawaii is a bit different than the mainland and may not be for everyone. Here are some things to consider as you look into making the move to paradise.
Begin planning your move far in advance.
Transitioning to the islands is not a pack up and go type of move. The cost of living in Hawaii is more expensive and so is housing. Many people save up money for a while to prepare for the transition. Be sure to put some money in the budget for a scouting trip. Set aside enough money to spend at least two weeks looking at neighborhoods and types of homes.
Be prepared to work a few part-time minimum wage jobs until you can find more substantial work.
Many of the jobs in Hawaii are part time tourism jobs. Much of Hawaii's economy is based around the tourism market. It could take a while to find a full-time job to pay the bills.
Moving pets to the islands is different than across the continental United States.
Only certain pets are allowed into Hawaii if you have an exotic pet you will need to find it a new home. If you are bringing a dog or cat with you it is a good idea to begin the quarantine steps 120 days prior to your arrival on the island to avoid a lengthy and expensive stay at a quarantine facility on the island. Having to leave your pet in 120-day quarantine when arriving in Hawaii can really stress your furry friend out and cause illness and complications.
Don't expect to pack up your whole home and bring it with you.
Houses in Hawaii are much smaller for the same price as perhaps the home you are living in now. If you have ample funds and plan to move into a million-dollar home go ahead and pack everything up. The median price of a home in Hawaii is $600,000 (Kailua Kona) and they are much smaller than homes on the mainland. It is best to be prepared to start over completely as far as furniture and cars are concerned.
Be ready for a much different cultural lifestyle.
The people of Hawaii are diverse and wonderful, but also live very differently than people on the mainland. Life is much more laid back, language is different, and it can be difficult to break into some social circles. A great way to get to know people is to volunteer or join a local sports team. Put all expectations aside and get ready to embrace a totally different style of living.
When you have found the right home in the right location for you and your family, begin the process of applying for a loan with a Hawaiian lender. Though you may know a great mortgage broker you have worked with in the past the buying process can and will be more difficult working with an overseas lender. Find a local lender to keep things as hassle-free as possible.
Moving to Hawaii is a big lifestyle change and anyone wanting to should take a lot of time to consider just how much change they are willing to go through. If your dream is to live in Hawaii and you are willing to do whatever it takes to live in paradise you will end up loving living on the Islands. Hawaii truly is a great place to live. Let me help you find a home in paradise. Ready to dive into Big Island real estate? Call me today!