TOP 5 THINGS YOU NEED TO KNOW WHEN BUYING A HOME IN HAWAII IN 2020
Posted by Annette Mejia on Thursday, October 1, 2020 at 5:12 PM
By Annette Mejia / October 1, 2020
Comment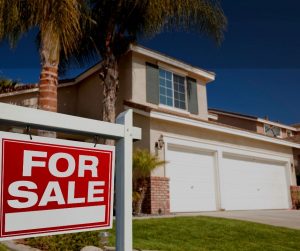 As you are aware, 2020 has been unlike anything anyone has experienced in Hawaii. From the 7 months without visitors, to the rush to purchase homes here, many sight-unseen, and now a "new normal" of social distancing and face coverings. If you are purchasing a home right now, there are a few things I wanted to share with you for your consideration:
1. Be patient.
With the increased interest in buying a home on the island, there are fewer homes for sale, but homes ARE being released on the market daily. Your perfect home may not be on the market right now, but it could be next week or next month. I help my clients by putting them on a listing alert so they get email notifications as soon as a home is placed on our local MLS.
2. Be prepared.
Because of the strong demand for homes on the island, potential homebuyers need to be pre-approved for a mortgage and be prepared to make a solid offer. We are seeing people offer less than the asking price and then four other offers come in at full price. I work with my clients to strategize the best way to prepare and make a strong offer.
3. Know what you won't settle for
If elevation, an extra room to work and a view is your top priority, keep that in mind when you start looking for homes and can't find what you want on the market. Making a move to Hawaii is a big deal and you want to be excited to move into your new home. Things that were a "would be nice to have" for you, like mature fruit trees on the property, a pool, or a wrap around lanai can be something you can either build or plant later, but location and livability will be key elements to your happiness in the long run. Make sure you share those must-haves with your Realtor.
4. Don't wait for a housing crash
There are still homebuyers sitting on the fence waiting for the housing market to crash or decline back to 2008 levels so they can "get in" OR they are worried about buying at the top of the market. According to MANY economic indicators, it's not going to happen any time soon. Low mortgage rates have pushed buyers back into the market. Demand is far surpassing supply across the nation and home prices are actually rising, not falling. Also, desirability for homes on the island is rising as Baby Boomers are retiring after getting top dollar for their homes on the mainland. Here is a great article to learn more:
https://www.mashvisor.com/blog/housing-market-crash-2021/
5. Don't wait for new homes to be built to get more inventory
Hawaii Island contractors and developers are not building a slew of new homes. Unlike other areas of the country, where subdivisions spring up almost overnight when the demand increases, our island has a land use policy that leans more on keeping the land for agriculture than for housing, which means we won't have a glut of new homes on the market. This is great for keeping the island much the same way it has been for the past few decades, but unless you plan on buying land to build your own home, most people will have to choose what is already available.
As you can see, having a savvy Realtor who understands the market and can work hard for you to find the right house, make the right offer and lend the best advice is very valuable right now. I look forward to working with you and helping you navigate the market in 2020 and into 2021. Give me a call!