TOP-RATED KAILUA-KONA AREA RESTAURANTS
Posted by Annette Mejia on Saturday, May 25, 2019 at 7:17 AM
By Annette Mejia / May 25, 2019
Comment
While there are many dining options, you might be surprised to know that one of the most popular island bites includes authentic island flavors on a tasty slice of pizza! And for Realtors working with buyers seeking a vacation home on the island, our first pick ranks high as a popular topic of discussion. Konaweb, an online resource for the Big Island, regularly ranks the top dining spots in West Hawaii, and the locals might not be surprised a pizza joint takes the top spot.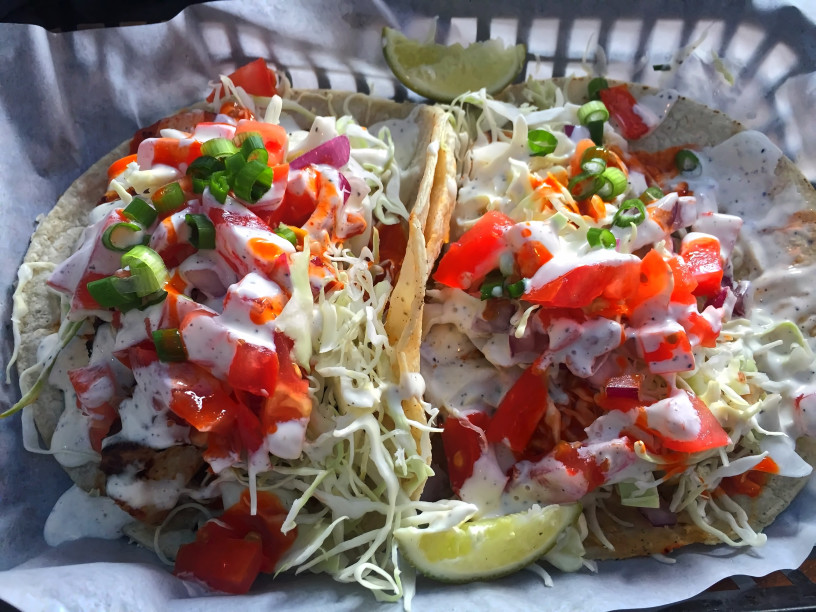 Big Island Pizza Napoletana
From the artisan style crust to the fresh, local ingredients, these pies are worth the trip to Big Island Pizza. They fire all the pizzas in a brick oven, giving the crust a recognizable flavor and crunch. The owners make their own meats in-house and shop for local produce daily. Homemade sauces, draft beer on tap, and tasty garlic knots await your visit. Big Island Pizza is not open on Sundays, but you can stop in from 11:00 a.m. to 3:00 p.m. throughout the week for lunch and 5:00 p.m. to 8:00 p.m. for dinner. On Saturday, the pizza restaurant is open from 11:00 a.m. to 4:00 p.m.
The Poi Dog Deli
This surprising venue is ready to impress with hot and cold delights. On Henry Street in Kailua-Kona, the Poi Dog Deli offers classic deli favorites like the Reuben and turkey BLT sandwiches. On the other end of the spectrum are dishes like the Notorious P.I.G., a sandwich stacked with smoked hickory ham, pepper jack cheese, grilled jalapenos, and local pineapples, served on warm and butter-coated sourdough bread. If you prefer a fresh salad, you might want to go for the Kitchen Sink salad where each day a new batch of local ingredients makes its way to the dish. The restaurant is closed on Tuesdays and open the rest of the week from 11:00 a.m. to 7:00 p.m.
Splasher's Grill
This restaurant is the place to go for all your breakfast favorites on the island. You can get burgers at lunchtime, but Splasher's is famous for omelets and buttermilk pancakes. Free parking is available on the restaurant lot or across the street at King Kamehameha's Kona Beach Hotel. The restaurant is open from 11:00 a.m. to 7:00 p.m. each day. The best part is they are open on holidays.
Foster's Kitchen
On the second floor on Alii Drive, Foster's Kitchen makes every food item on the menu from scratch. The Whipped Goat Cheese Bruschetta features roasted garlic and fresh tomatoes, Maui onions with just the right bit of caramelizing, olive oil, basil, sea salt, cream cheese, and chèvre. Two happy hours give you plenty of time to sample the non-alcoholic brews and cocktails or the alcoholic versions with lemongrass and local hibiscus like the Lele cocktail. Happy hours are from 3:00 p.m. to 5:00 p.m. and from 9:00 p.m. to 10:00 p.m. daily. You can get $2 off each drink and appetizer at this time. This Waikoloa restaurant is open from 11:00 a.m. to 10:00 p.m. each night.
Pueo's Osteria
This Italian diner is also in Waikoloa. We suggest sampling the Eggplant Parmesan when you visit. They make every item with farm fresh ingredients and seasonal flavors. Authentic Italian dishes pair with the most flavorful Italian and Californian wines to give you mouthwatering combinations you will crave every time you vacation on the Big Island. High-quality ingredients like the San Marzano tomatoes and prosciutto from Parma are standard in this eatery. You will find this bistro at the Village Highlands Center. Dinner hours are from 5:00 p.m. to 9:00 p.m. with the bar staying open until after midnight most nights of the week.
The Fish and the Hog
No trip to Hawaii is complete without a stop at an island BBQ house. The Fish and the Hog is popular for offering homemade BBQ sauce in squeeze bottles table-side. From the French Dip sandwich to the onion rings, locals say every item is a favorite. Try the slow-cooked brisket if you like barbecue meat. For dessert, savor a huge slice of banana creme pie… the talk of the island. The restaurant is open from 11:00 a.m. to 8:00 p.m. every day of the week. The bar serves up fresh fruit cocktails and has a variety of beer options.
When you visit the Kailua-Kona area of Hawaii, you have to taste the flavors of the island. Try a new place each night of your stay to experience an eclectic blend of island flavors. It will not disappoint you.