Watch Out for These Common Regrets When Selling Your Home on the Big Island
Posted by Annette Mejia on Thursday, October 26, 2023 at 10:36:37 AM
By Annette Mejia / October 26, 2023
Comment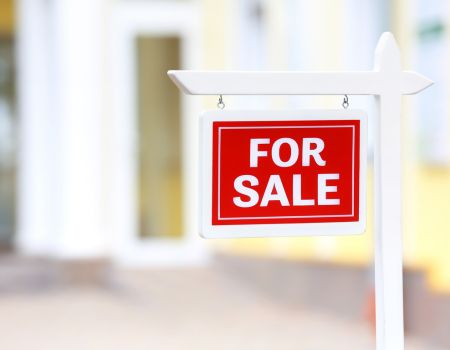 Even in a hot market like Hawaii, and a seller's market like we have right now, successfully selling your home on the Big Island requires the right strategy. One of the best things you can do is choose a real estate agent that understand your local market and current real estate conditions, like us. We can help you figure out the value of your home, develop a marketing strategy, and find that ideal buyer. Contact us any time to learn more.
Before you sell your home on the Big Island, check out this list of common regrets from home sellers to make sure you avoid them on your selling journey.
Pricing It Wrong
There are all kinds of tips and tricks out there that claim to have a hack for pricing your home right. The bottom line is, you need an expert opinion based on current, up to the minute expertise.
In some market conditions, pricing a home higher than its predicted resale value might work in your favor, allowing you to make a little more on the sale than you had expected. In other situations, a home that is priced too high will sit on the market too long, causing you to be stuck before moving on to your next investment and potentially missing out on some of your ideal buyers.
On the other hand, a home that is priced too low might leave potential buyers assuming something is wrong with it, or cause you to leave money on the table. A low price may lead to above asking offers and a bidding war that works in your favor, but not necessarily.
The important thing to remember is this: unless you are a local real estate expert, you need the advice of one to help guide this nuanced part of the selling process.
Avoiding Repairs
Selling a home is nearly always going to go more smoothly if the home is in great condition. We understand that it may not be appealing to invest the time and money into repairing or renovating, but in many cases sellers regret now doing this.
If you decide to sell the home as-is, you are likely going to have to accept a lower price than you want or wait longer than you had hoped.
Choosing the repairs and updates that you should prioritize might be daunting. In most cases, there is no need to totally renovate the home, but a few things might need your attention.
There are two easy ways to identify what you should prioritize: get a home inspection and talk to a real estate agent. A home inspector will be able to give you an idea of what your buyer's inspection will uncover, helping you be more informed about any issues that may need to be addressed, and we can take a look at your home and let you know where you will get the best ROI from the type of buyer you expect to find.
Ignoring Screen Appeal
Nearly all of your potential buyers are going to view your home online before they ever see it in person. Even a buyer who comes to an open house is likely to scope out the property in the online listing first.
In Hawaii, many buyers are looking at homes while living on the mainland and will make their entire decision based on the digital content available.
Because of these factors, ignoring your home's screen appeal is a major misstep. Screen appeal is the way your home comes across in the online listing; it's the new curb appeal. Don't ignore the impact that this will have on your selling process. Decluttering, staging, and getting high quality photos will go a long way toward attracting your ideal buyer.
Ready to learn more or list your home on the Big Island for sale? Contact us any time.