What You Need to Know About Moving to Hawaii with a Pet
Posted by Annette Mejia on Tuesday, January 31, 2023 at 12:55:07 PM
By Annette Mejia / January 31, 2023
Comment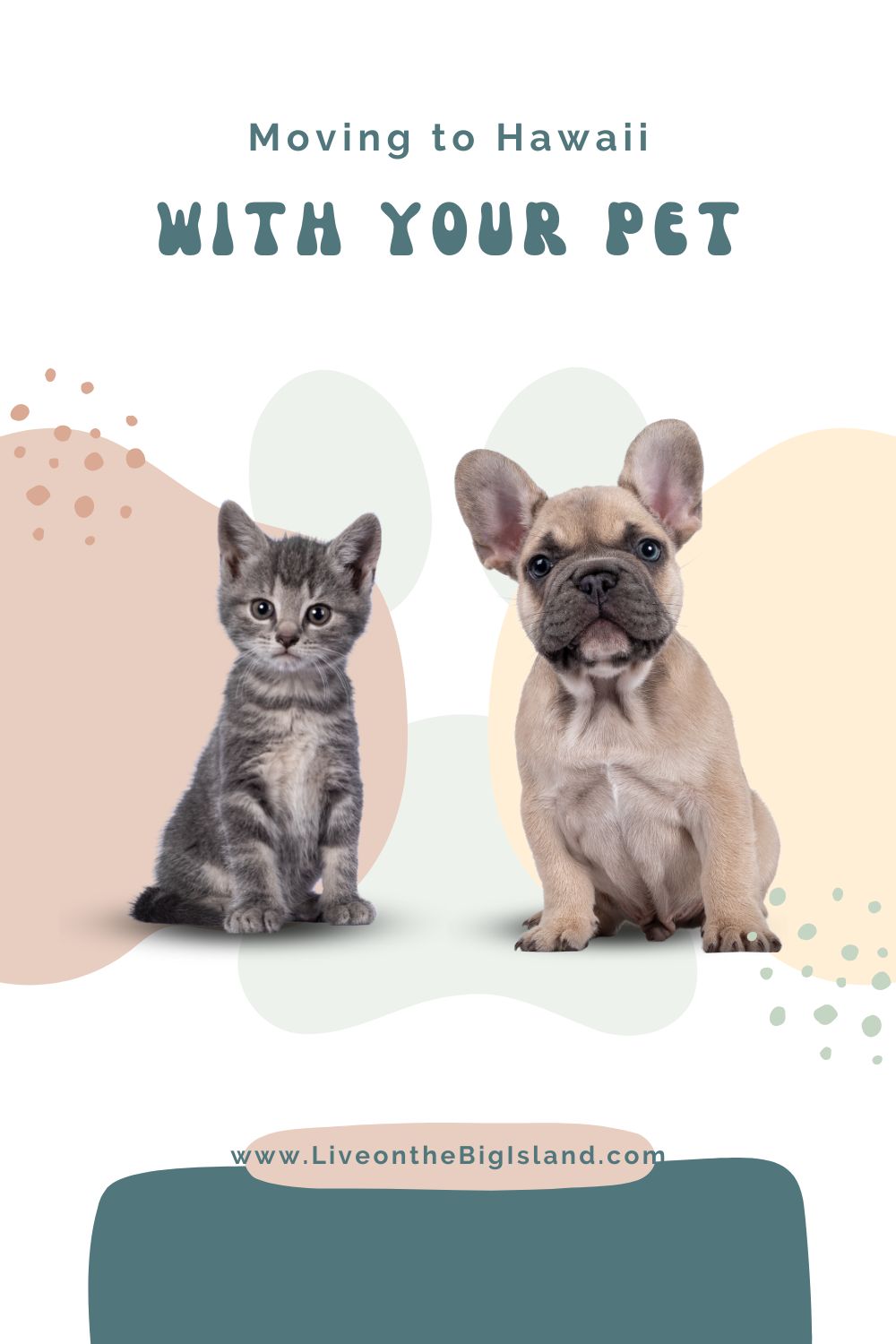 Moving to the Big Island soon with a pet? There are a few details you need to know about as you plan your move, as moving to an island with an animal is a little different from moving from one spot to another on the mainland.
We are ready to help you with the entire process of relocating to the Big Island, including finding your ideal home. Contact us any time to learn more about how we can help!
Ready to put together your to do list for moving to Hawaii with your pet? Keep these details in mind.
Why is moving to an island with a pet so different?
Before we talk about how moving to an island with a pet is different it helps to understand why. While many parts of living in Hawaii will be similar to your current life, some things are just inherently different when you call an island home.
The Hawaiian islands, and all islands, are in a unique position to protect themselves from the introduction of pests and illnesses that are native to the area, by restricting what is allowed to enter the island from the airports or ship ports.
In order to prevent introducing a creature or illness that would be disastrous to the local ecosystem, Hawaii has put guidelines in place to make sure your pets will not unknowingly introduce something harmful to the island. For example, there is no rabies in Hawaii. If a dog arrives with rabies and unknowingly introduces it to this ecosystem, the results could be catastrophic.
What pets are allowed in Hawaii?
The first step in preparing to move to Hawaii with your pet is making sure they are on the list of allowed species. Chances are, unless you have extremely unconventional pets, you will be in the clear. Pets that are allowed on the islands include dogs and cats (as long as they have not been cross bred with a wild species like a wolf or lynx), guinea pigs, chinchillas, and most birds.
For the official list, check for your pet with the Hawaii Department of Agriculture. The HDA also has a list of prohibited species, which includes alligators, bearded dragons, snakes, hamsters, and more.
Will my pet have to quarantine upon arrival?
Animals arriving in Hawaii are sometimes required to quarantine, while others are released upon arrival. Here's how to know what you can expect with your pet.
Dogs and cats that meet a list of criteria can be inspected at the airport and potentially be released upon arrival, providing that they pass the inspection. In order to be considered for inspection and direct release, all documents must be submitted at least 10 days prior to arrival, including proof of rabies vaccination, microchipping, veterinarian treatment for ticks, FAVN rabies antibody test, and an import form. For more information about your unique situation, refer to the official Hawaii Department of Agriculture checklists.
If your pet does not meet the criteria or pass inspection, they may be required to quarantine for 5 or 120 days. You should be able to determine what you can reasonably expect, but make sure to plan as far in advance as possible to make sure you have time to get everything in order before your move.
To learn more about moving to Hawaii, contact us any time.