What's It Like Living on the Big Island?
Posted by Annette Mejia on Tuesday, December 20, 2022 at 1:25:39 PM
By Annette Mejia / December 20, 2022
Comment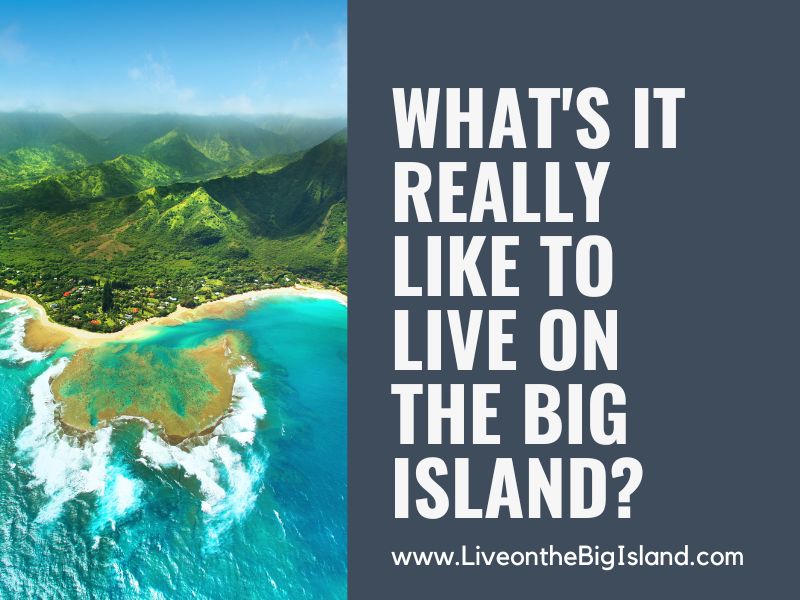 Are you imagining a move to the Big Island? Even if you have spent vacation time here on the island of Hawaii, there may be some things you need to know before you take the plunge and relocate.
When you are ready to begin looking for homes for sale on the Big Island and find your ideal property, we are here to help. Contact us any time to get started.
To answer some of your burning questions about what it's really like to live on the Big Island, keep reading.
The Weather
When you imagine living in Hawaii, perfectly sunny tropical weather is probably what comes to mind. The Big Island has plenty of sunshine and perfect beach weather, but the island actually has an incredibly diverse climate that encompasses 11 of the 13 sub climates found around the globe. Depending on what part of the island you live on, you might find hot and sunny weather, humidity, vog (fog from volcanic ash), or cold and windy weather.
Cost of Living
Hawaii is notorious for its high cost of living, caused by a combination of high demand with a limited supply of housing and the inherent expense of shipping nearly all goods to the island. Coupled with the expense of needing to pay for air travel to get to anywhere else in the world, there can be a bit of sticker shock when people look at the cost of living here compared to their current home on the mainland.
Keep in mind that the Big Island offers the lowest average housing cost of all the islands, and also provides many free alternatives to things you may currently be paying to use. For example, many residents of the Big Island find no need to pay for a gym membership, with year round access to outdoor fitness opportunities. You may also find that you are less prone to spend money on entertainment, surrounded by one of the best vacation destinations in the world and an abundance of natural attractions that cost little to nothing to enjoy.
Transportation
Infrastructure on the Big Island has a good reputation, with generally well maintained roads that make it easy to get around. There is also a bus system that covers the entire island to provide convenient public transportation. If you like to commute by bike, there are many places that feature extensive bike path networks, like the historic town of Hilo.
You may also have to deal with major rush hour traffic dpeending on the direction and timing of your commute. The Big Island's original network of roads was not designed for the number of people currently living on the island, so expect congestion and construction as the problem is resolved.
Safety
Violent crimes are extremely rare on the Big Island. Because it is an island and getting away with violent crimes is inherently difficult, residents enjoy a safe community where the majority of crimes are non violent offenses.
Schools
If you are considering a move to the Big Island with school aged children, you may want to learn more about the schools here. The Hawaii School District includes three complexes, where a high school and the elementary and middles schools that feed into it are all located on one campus. This makes the morning commute with kids at multiple schools much easier.
Want to learn more about living on the Big Island? We would love to hlep, so contact us any time.