WHAT'S THE BEST TIME TO SELL A HOUSE IN HAWAII?
Posted by Annette Mejia on Wednesday, January 1, 2020 at 8:11 PM
By Annette Mejia / January 1, 2020
Comment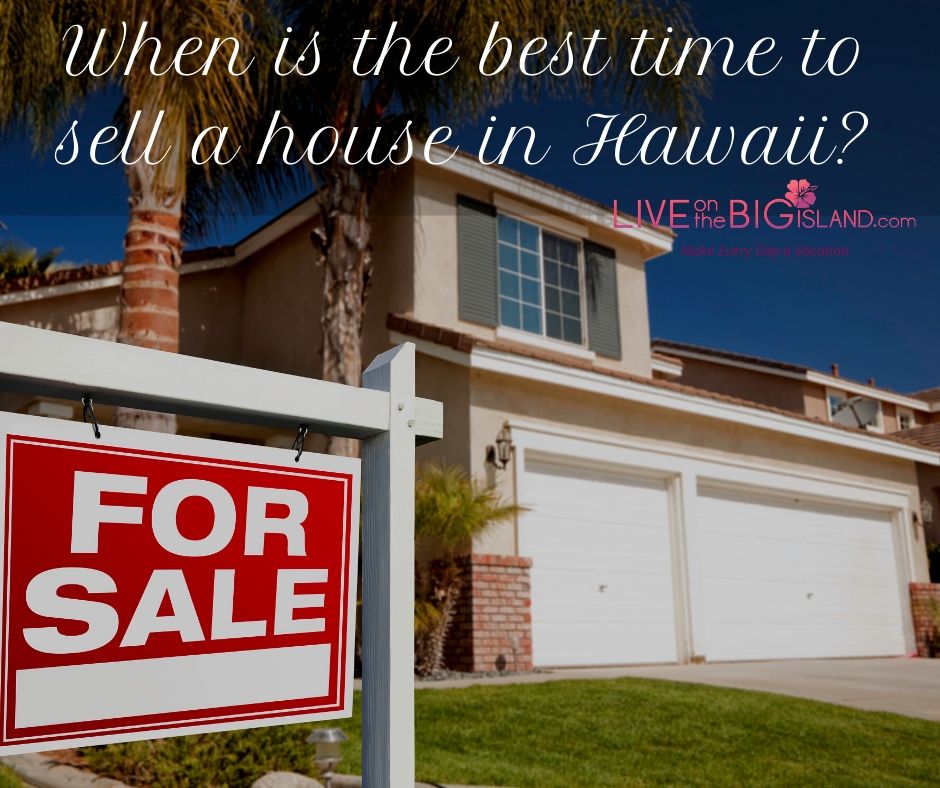 I get this question a lot, especially specializing in real estate listings and selling properties on the Big Island. Homeowners often ask when is the best time of year to sell a house?
There's been numerous studies and research done on this exact thing and it's important to know that selling in the Hawaiian Islands is completely different than the mainland. There are better times than others to sell depending on where you live in the country. Winter is probably not going to be the best time of year when you're in the throes of snow and ice in Michigan and Wisconsin. However, winter is one of our best times to sell a house.
Basically, Right Now
January, February, and March are some of the best times to sell a house in the Hawaiian Islands according to a Smart Zip research study by Inman Select. To narrow it down even further, the study suggested that January is actually the best time to sell a house.
Remember, this is completely different than the mainland where many studies show that May and June are some of the best times to sell. However, tourism has started to pick up this time of year, kids are getting out of school and that just is not enough time to look for a house.
Another good reason to sell in January through March, even in non-Hawaiian areas, is the fact that there is less competition so when you do get a buyer, they are pretty serious and will usually make an offer.
Here are five other reasons to sell in January Through March before spring really hits.
#1. The demand is strong. Buyers are still out in force and because many people visit the Hawaiian Islands during the winter season, you may get a lot of potential homebuyers from the mainland.
#2. There's less competition. As we said before, housing inventory and supply drop under the six-month supply needed for a normal housing market. This means that there are not enough homes for sale to satisfy the number of buyers in the market. This is great news for home prices and homeowners.
#3. Closing will typically be faster. One of the biggest challenges in the housing market has been the length of time from the offer to closing. Because there is less activity in the wintertime, banks, escrow and title companies will tend to work a little bit harder to get things closed faster.
#4. It's a great time to move. Especially in the Hawaiian Islands, moving during the winter months means that there won't be as much traffic or tourists around and you can easily get from one home to another.
#5. Prices are increasing so if you're moving up now is the time to do it. Prices are projected to rise about 6% over the next year to two years. If you're moving into a higher price home you can get more home now with a lower interest rate than you could a year from now.
Related: Tips on Selling Your Beautiful Kilauea Home
So if you're ready to buy or even sell, right now is an excellent time. Prices are good, rates are low, and buyers are making offers. Call me today to find out exactly how much your Big Island home is worth.