Where to Live on the Big Island as a Young Family
Posted by Annette Mejia on Saturday, June 10, 2023 at 4:11 AM
By Annette Mejia / June 10, 2023
Comment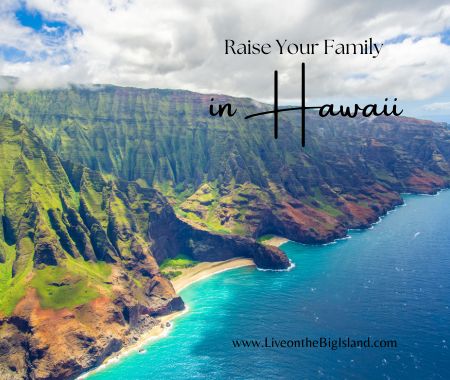 If moving to Hawaii with your kids is a dream of yours, you're not alone. Many families find that even if it requires downsizing or creative budget solutions, living in Hawaii while the kids are young is worth every challenge.
The hobbies you can take up, the unique culture, and the breathtaking natural beauty make the Big Island an amazing place to grow up. If you are interested in finding a family home for sale in Hawaii, we can help. Contact us any time to get started, and consider these communities that are unique and family friendly.
Kailua-Kona
Located on the west coast of the island, Kailua-Kona is a popular choice for families because of the real estate options and the access to kid-friendly beaches with gentle breaks. Great public schools and access to lots of community activities are also some of the perks that draw young families to call this community home.
You will find a range of housing options in Kailua-Kona, from affordable condos to luxury developments. If you like the area and think it would be the right fit for your family, we can help you find a home that meets your criteria and your budget.
Waimea
Waimea is best known for its cooler climate and small town feel on the island. It is located in the upcountry region of the Big Island, offering a peaceful and family friendly atmosphere in a location with a rich ranching heritage. The tight knit community and small town atmosphere make it an ideal place to put down roots with your young family if you want to connect with a community for years to come.
You will find homes with more spacious lots in Waimea than some of the other Big Island communities, in a range of price points. There are also many beautiful parks and excellent schools in Waimea, all offering cooler weather than most other parts of the island.
Hilo
Located on the east coast of the Big Island, Hilo is the largest city on the island and offers a range of amenities. This is where you will find most of the healthcare facilities, as well as a thriving art scene. Excellent schools make this a top choice for young families looking to settle down on the Big Island.
In addition to the development in the area, residents of Hilo benefit from easy access to beautiful hiking trails, waterfalls, beaches, and more, making it easy to take full advantage of the best things Hawaii has to offer.
Waikoloa Village
Waikola Village is situated on the Kohala Coast, and is a master planned community designed with families in mind. This community is home to high quality schools, golf courses, shopping centers, and all sorts of recreational facilities so you can easily enjoy any of your favorite hobbies and family activities.
This is a part of the island that benefits from abundant sunshine and quick access to beautiful beaches, making it an ideal choice for those looking to live in Hawaii and enjoy the quintessential island lifestyle.
Kealakekua
Kealakekua offers a rural, small town feel just south of Kailua-Kona. If you are looking for a tight-knit community, good schools, and access to outdoor activities such as snorkeling and hiking, Kealakekua is a great choice. The area is known for its natural beauty, including the nearby Captain Cook Monument and Kealakekua Bay.
To learn more about finding a family friendly home in Hawaii, contact us any time.