Would a Multi-Generational Home in Hawaii Work for Us?
Posted by Annette Mejia on Thursday, March 16, 2023 at 10:40:06 AM
By Annette Mejia / March 16, 2023
Comment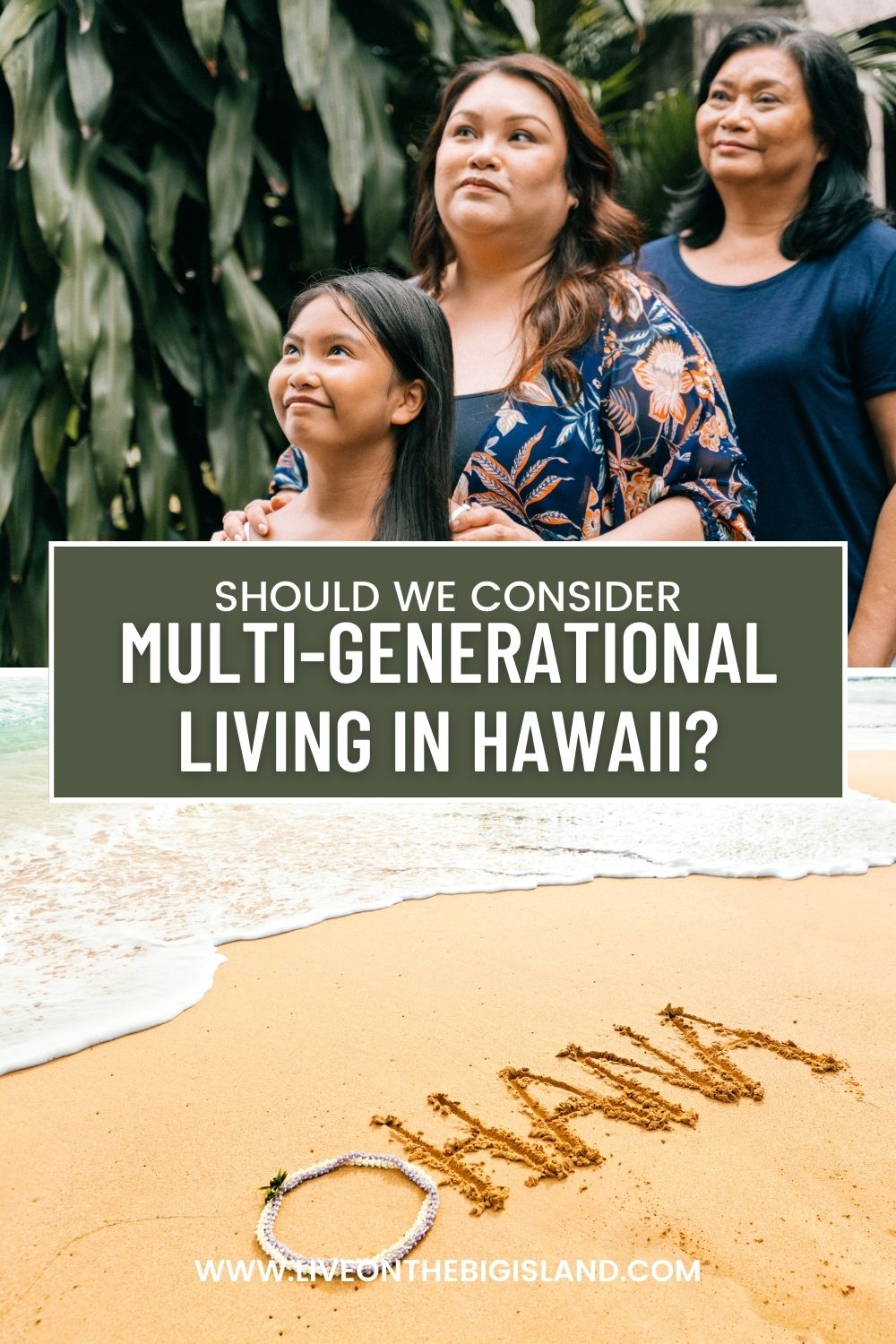 Living together with multiple generations is nothing new. In fact, for much of human history, and still in many parts of the world, multi-generational homes have been the norm. In recent years, many Americans have considered returning to this model, choosing to buy a home together with elderly parents or selecting a house that will accommodate adult children moving back home.
If you are considering finding a home in Hawaii that works for your multi-generational living plans, we can help. Contact us any time to learn more about the market on the Big Island and begin the search for your new home.
Not sure if multi-generational living is the right fit for you? Here are some things to consider as you determine whether living with your extended family would work for your household.
What is multi-generational living?
First of all, let's define the term. Multi-generational living simply means having more than one generation (not counting children who are minors in the home) living all together. It might mean two separate dwellings on the same property, a main home with a garage apartment or other semi-attached living situation, or a single home large enough to accommodate everyone together.
What are the benefits of multi-generational living?
Multi-generational living might not be the right fit for everyone. If you do not get along well with your relatives or are concerned about intertwining finances with them, you may find that the benefits do not outweigh the drawbacks. However, there are quite a few perks to living with your extended family, including:
The financial benefits of sharing many living expenses, which are reduced by an average of 28% when comparing homeowners who live alone and those who choose a multi-generational home.
If you live with elderly parents, facilitating their care as they age will be much easier, whether you do it all yourself or are in charge of hiring professional caretakers.
Some multi-generational living situations can be used as income properties in the future if you decide to discontinue living together. For example, if you have an above the garage apartment or an Ohana house (sometimes called a granny flat or mother-in-law's quarters), it can be leveraged as a short term or long term rental when it is no longer home for a relative.
Enjoy more time together, reducing stress by sharing household maintenance tasks and spending more time making memories and providing companionship. Many people find that the relationship benefits of multi-generational living alone are worth it.
Is multi-generational living common in Hawaii?
Hawaii has the highest percentage of people living together with extended family of any of the United States. This is likely attributed to a combination of culture and cost of living. You will find that it is quite normal and expected that someone would live together with relatives at some point during their lifetime, and it is one of the best ways to offset the higher cost of living in Hawaii to accommodate other priorities.
Ready to learn more about the homes available on the Big Island? We would love to help, so contact us any time.